It is not easy serving the people, as many of the new Malaysian cabinet ministers are quickly finding out. Nevertheless, many have undoubtedly taken the bull by the horns, in trying to get a good grasp on their new roles and the many issues they have to contend with.
While the new government and the ministers' performance in the first 100 days have been and will be continually assessed — by the public, by professional bodies, by the private sector and just about everybody — what do the ministers think of their own performances thus far?
We asked three cabinet ministers – Housing and Local Government Minister Zuraida Kamaruddin, Works Minister Baru Bian and Federal Territories Minister Khalid Abdul Samad for self-evaluation, and about the challenges they face. In conjunction with National Day 2018, they also revealed their one wish — to build a nation for all Malaysians.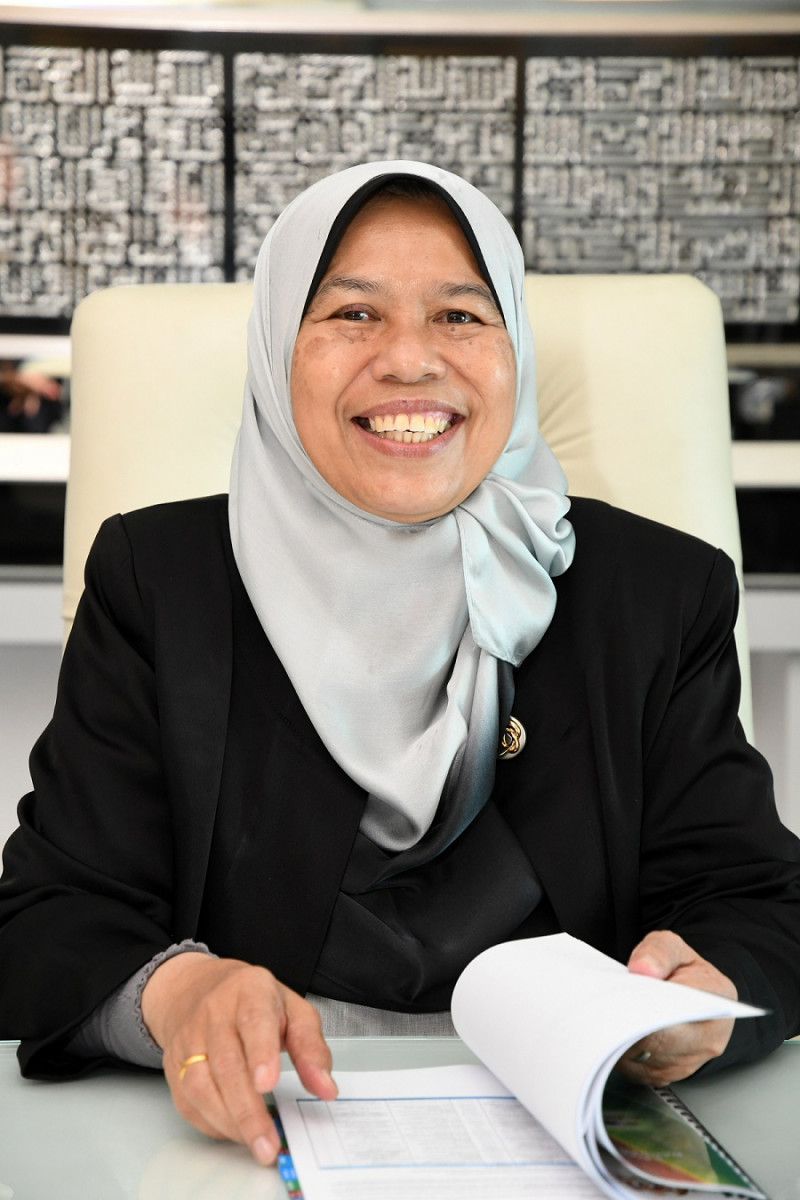 Zuraida Kamaruddin
Housing and Local Government Minister
The first woman to helm the ministry, Zuraida holds a degree in Social Sciences as well as a degree in Sales and Marketing. She has been the Ampang MP since 2008 and is the Wanita chief of Parti Keadilan Rakyat (PKR), a component party of Pakatan Harapan.
What do you think of the ministry's efforts in achieving the government's promises related to housing and the property industry so far?
As the minister of KPKT (Ministry of Housing and Local Government), I would say that the ministry is doing its best in fulfilling our promises related to the housing and property industry. All action taken by the ministry is well-planned and equipped with sufficient study. This is with regards to all matters including the introduction of new policies and all action that has been taken by us.
Regarding affordable housing, we have taken many steps to ensure that our goals to build one million affordable houses can become a reality. That is why we are engaging state governments, property developers and various other agencies, because their cooperation is very much needed for this to be achieved.
Our Dasar Perumahan Negara 2.0 or National Housing Policy 2.0 and National Affordable Housing Council are underway. We hope that by next year, all these policies can be implemented to ensure that all Malaysians will benefit from these action plans.
KPKT's vision is not just to build houses. We are also building communities. In order for that to be achieved, the National Community Policy is being drafted with the aim of improving the living conditions of the rakyat.
It is important for us to be realistic in our vision and mission. For these plans and policies that are being crafted, studies and research have been conducted by experts to ensure that they can be effectively implemented.
What are some of the challenges faced by the ministry in meeting its goals?
I have said previously in my statements, that it is imperative for everyone to be on the same page. Towards this end, we constantly engage with the various stakeholders including the property industry, developers, house buyers, media, and most importantly the rakyat themselves.
What do you and the ministry hope to achieve by the next National Day?
We hope that all of our plans to uplift the living conditions of all Malaysians will become a reality.
National Day wish: "This is our country, let us never forget that the government now is ourselves, a government that will work and strive for the benefit of the rakyat. All of us must stand together as one entity in order to ensure the betterment of all Malaysians."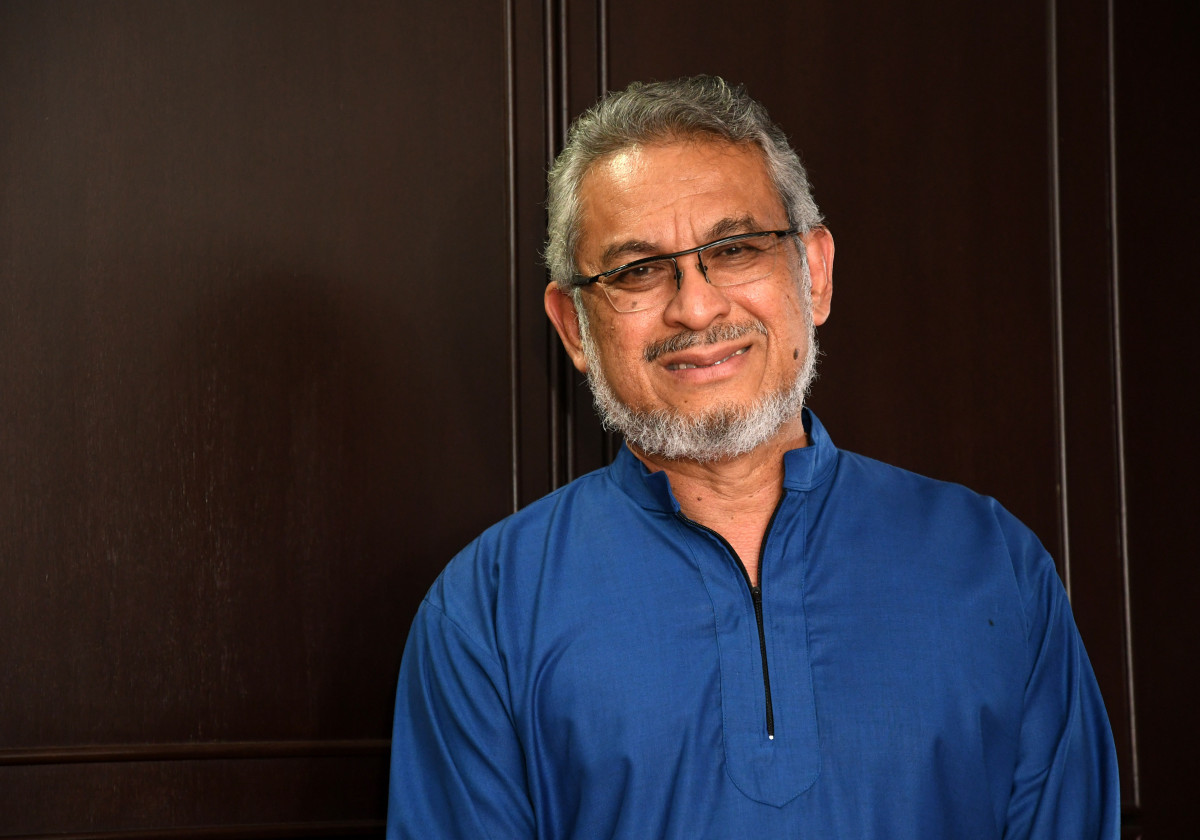 Khalid Abdul Samad
Federal Territories Minister
Khalid is Shah Alam MP and a member of Parti Amanah Negara, a component party of the Pakatan Harapan coalition. He is a graduate in Fuel and Energy Engineering from Leeds University, UK. He was born about two weeks before Malaysia's Independence.
What do you think of the ministry's efforts in achieving the government's promises related to housing and property industry so far?
The Ministry embarked on the building of affordable homes through RUMAWIP or Rumah Wilayah Persekutuan in 2014. These affordable homes are built with the cooperation of the private sector, where through a method of cross subsidy, homes are built at more affordable prices, being capped at RM300,000.
Unfortunately all this while, this has been done through direct negotiations, and this has led to some questionable 'discounts' and 'concessions' being given to the private developers in return for the building of the RUMAWIP units.
In other words, while the approach is good, as the government does not need to come out with cash, its implementation has led to over-development in certain areas of Kuala Lumpur and an ineffective management of the development process. At the same time the same contractors seem to dominate or monopolise the RUMAWIP projects.
Currently over 55,000 RUMAWIP units are in different stages of completion while another over 25,000 are in the pipeline. The Ministry, under the new leadership, will carry on with the building of RUMAWIP units but its implementation will be more transparent through a process of open tenders.
The RUMAWIP houses target the middle income group as they do not qualify for low-cost houses while the open market houses are beyond their means.
At the same time, housing for the poor, through the building of Rumah Awam and PPR will also continue.
What are some of the challenges faced by the ministry in meeting its goals?
The biggest challenge is to ensure that we are able to provide affordable housing for not only the poor, but also for those in the middle-income group.
Managing escalating costs is obviously a major challenge. In attempting to handle this challenge we must be able to scrutinise the whole approval process, ensuring that excessive red tape is done away with, thereby reducing holding and financial costs for the developers, who in turn will be able to utilise the benefit of these savings by providing homes at a lower price.
The Ministry must also be innovative in providing solutions to reduce cost, but in a manner which is both transparent and with minimal risks both to itself and the prospective buyers.
Financial assistance to buyers is also a challenge, and while this is not directly under the Ministry, it has a role to play in proposing ways to the government to ensure the availability of such facilities for all.
What do you and the Ministry hope to achieve by the next National Day?
If 'by the next National Day' means the 31st of August 2018, then it would have just been slightly less than two months since I took office.
Nonetheless, we have introduced a more participative process for elected representatives through the Majlis Menteri meeting in DBKL. This ensures all MPs are invited to participate in decision making and planning for the development of Kuala Lumpur.
At the same time we will be gazetting the Development Plan Kuala Lumpur 2020 this year. We further wish to untangle the issues surrounding the 64 development packages which have been frequently reported by the media. We wish to also handle the over-development problem of Kuala Lumpur by finding ways of easing its traffic jams.
With respect to Labuan, we wish to return the attention of the Ministry to Labuan, and making the economic development of the island a priority. This includes the question of uplifting the existing economic activities on the island and upgrading its tourist sites.
With respect to Putrajaya, we wish to see it become a major tourist destination, for both local and international tourists, through the hosting of various international events. This is intended to make Putrajaya a vibrant city with many ongoing events throughout the year.
By the next National Day, we hope to see the efforts having borne fruit and much of what we are currently working on, as above, has been achieved.
National Day wish: "I wish that this National Day will mark the beginning of a New Malaysia, where narrow and bigoted race and religious politics are rejected by all Malaysians, and we become truly united as a nation.
Both race and religion should be a uniting force, instead of creating disunity and strife. All races and religions, in their long history, have seen how hatred only breeds violence and destruction. Malaysia should embrace the principles of justice, peace and unity valued by all races and religions."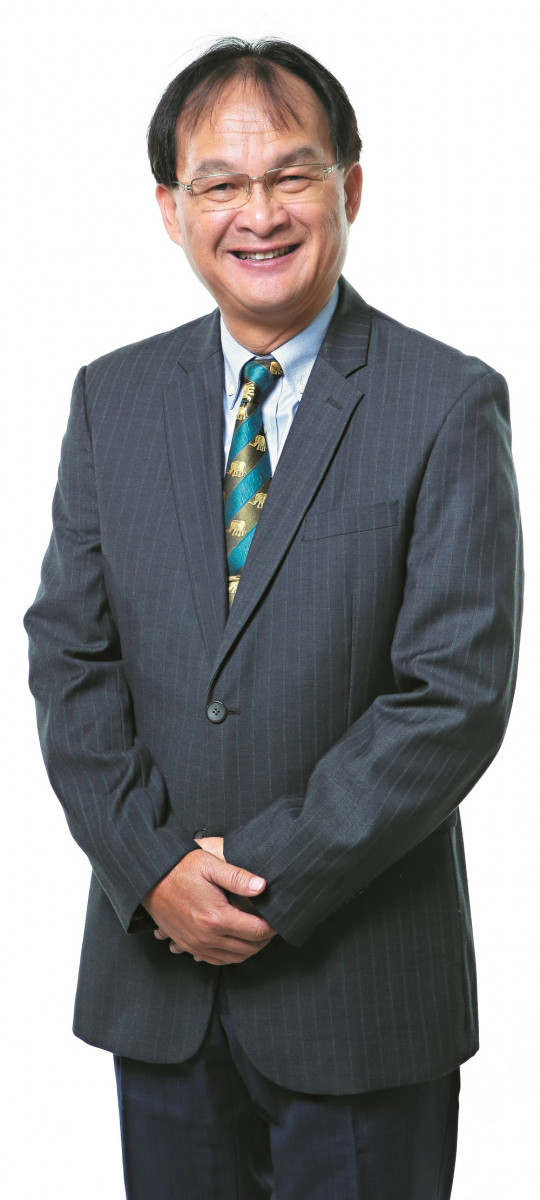 Baru Bian
Works Minister
A lawyer with his own legal firm, he made history as the first leader of the Lun Bawang community in Sarawak to be appointed a cabinet minister. He is also Sarawak PKR chief.
What do you think of the ministry's efforts in achieving the government's promises related to housing and the property industry so far?
The main focus of the Ministry of Works (MoW) has always been the wellbeing and safety of the rakyat through infrastructure developments. These objectives can be realised and accelerated with the utilisation of the latest technology including mechanisation and automation.
The ministry has launched and is actively working towards implementing the adoption of Industrialised Building System (IBS). Through its ecosystem, the MoW together with the Construction Industry Development Board (CIDB) has engaged various ministries and technical agencies to expedite the adoption of IBS in both public and private projects.
Targeting full implementation in 2020, CIDB also conducts training sessions for manufacturers, installers and distributors of IBS construction products and services.
To further boost the adoption of IBS in the construction industry, various incentives and training including tax incentives for IBS-related machineries are being reviewed.
MoW also aims to require all private projects worth more than RM50 million to be carried out using IBS. The MoW will also ensure full commitment and involvement of all government agencies and local authorities to facilitate the achievement of this goal.
To date, the MoW and the relevant agencies have completed a comprehensive proposal with regards to IBS in infrastructure development, including affordable homes.
What are some of the challenges faced by the ministry in meeting its goals?
Future infrastructure challenges will be on ways to reduce cost, while ensuring resource efficiency through the Industrial Revolution 4.0, the Internet of Things (IoT), improved vehicles (self-driving autopilot), mobility, seamless connectivity, mechanisation, and automation.
There is also an urgent need to upskill the construction workforce to keep pace with modernisation and efficiency gains in the construction industry, to make the industry attractive to the locals, and get away from the stigma of 4Ds (dangerous, dirty, difficult, no dignity) thereby reducing dependence on foreign labour.
Another challenge would be in keeping up with the maintenance of roads which often suffer damage due to our tropical weather that brings heavy rains and extreme heat. The differences in soil types and conditions also contribute to various issues that crop up regularly. This requires continuous effort by our agencies, resulting in greater resources in the form of cost, time and energy.
Moreover, currently the MoW is moving towards using open tenders extensively, with transparency, especially for large-scale government projects. This is to ensure public funds are well spent. It is crucial to prevent wastage, and it is the obligation of the government to always ensure that this money is spent optimally.
The Pakatan Harapan government will improve the government's procurement and tendering system to ensure that it is more competitive, and thereby generate the best value for public funds by reviewing the existing procurement procedures. We will eventually introduce a new Government Procurement Act.
As we speak, the Ministry is in the midst of reviewing all previously approved infrastructure projects so that they can be prioritised based on need. The Ministry is responsible for providing much needed infrastructure to improve the standard of living, and priority will be given to projects that are truly impactful to economic development and connectivity.
Projects which had been signed and duly assigned to the appropriate contractors would be continued, unless there are issues raised against them. We are working towards ensuring that the MoW is efficient, transparent and accountable in all its dealings.
What do you and the ministry hope to achieve by the next National Day?
Focused and guided by the comprehensive Buku Harapan to enhance the wellbeing of the rakyat, and towards better infrastructure development, the MoW is committed to elevating mobility and connectivity through development and maintenance of roads especially in rural areas.
The MoW will optimise our coordination with the state governments on infrastructure projects such as dilapidated schools and hospitals particularly in Sabah and Sarawak. States in the peninsula will also be given due attention, so that the infrastructure projects will have a positive impact on all Malaysians.
The Ministry and its six agencies including professional boards will strive and utilise all our resources to garner solid development of the infrastructure and construction sector in Malaysia.
Though this is a monumental task, I, as the Minister of Works, will always strive to address these challenges.
I have made it my utmost priority to ensure the safety and comfort of the rakyat as a whole. This is in line with the Ministry's vision which is to be the pioneer in the development of infrastructure and spur our development to be more competitive in the global market.
National Day wish: "My wish is very simple. It is to live in a Malaysia where every citizen is seen as a Malaysian, and has equal opportunity to succeed in every aspect of life. Where we can build this nation together, to make it truly a country for every Malaysian. Where every citizen will be proud to belong to Malaysia and be called a Malaysian."
This story first appeared in the EdgeProp.my pullout on Aug 24, 2018. Download EdgeProp.my pullout here for free.
Like our content? Check out
Narratives
– where we curate stories based on topics to keep you well and broadly informed about Malaysian real estate.
Looking for property? Check out
Location Scan
, where we summarize all available options and facts you need in a few clicks. We have updated the tool to include MRT3 stations too.
Curious how much you can borrow? Use
LoanCheck
to get your maximum loan eligibility from various banks, or
LoanReport
to get a FREE CTOS/CCRIS credit report.