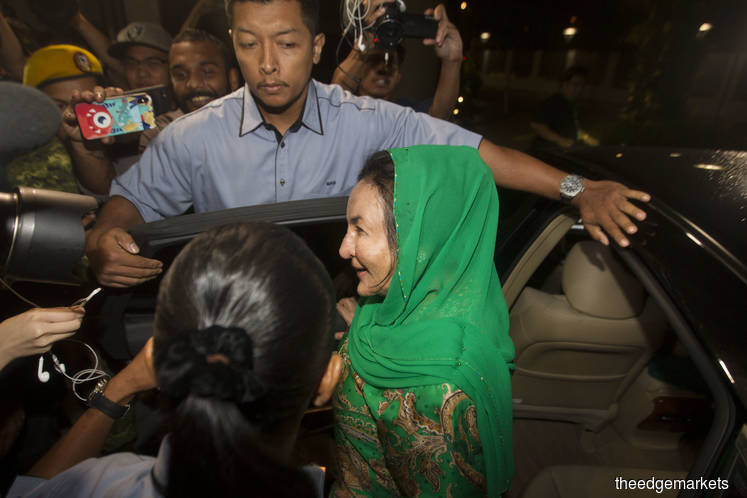 KUALA LUMPUR (Sept 26): Datin Seri Rosmah Mansor, the wife of former prime minister Datuk Seri Najib Razak, has left the Malaysian Anti-Corruption Commission headquarters in Putrajaya at 10.43pm, after more than 12 hours of questioning that began at 10am this morning.
"I'm okay, Alhamdulillah (Praise be to God). My lawyers will answer," she told the crowd of reporters waiting outside the building, when asked for comments.
To this, her lawyer Datuk K Kumaraendran said, "Datin Seri has completed giving her statement to MACC."
MACC deputy chief commissioner Azam Baki denied that she would be charged tomorrow in a text message to Malaysiakini.
According to a source, Rosmah had requested for an extended questioning session so that she would not need to be summoned repeatedly.
Bernama reported that MACC had allowed Rosmah stop giving her statement at 6.30pm and to resume the process tomorrow, but she chose to continue. — theedgemarkets.com