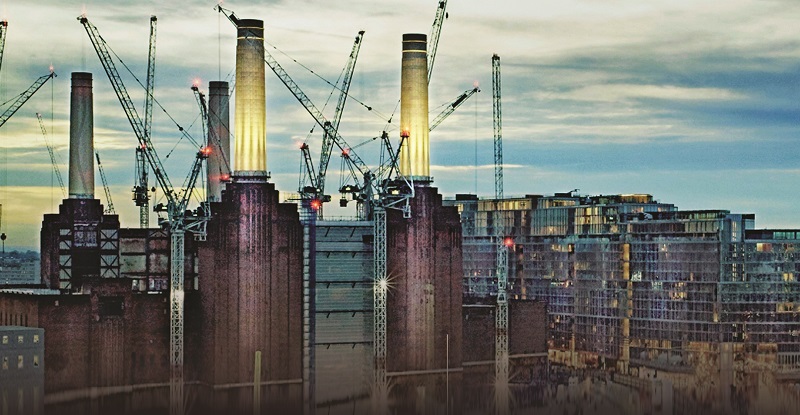 KUALA LUMPUR (September 28): The deadline to finalise the proposed £1.61 billion (RM8.8 billion) acquisition of phase two in London's Battersea Power Station (BPS) project by Permodalan Nasional Bhd (PNB) and the Employees' Provident Fund (EPF) looks set to be extended again.
The extension — from its Sept 30 deadline — will "possibly" occur as the parties involved are still ironing out the terms involved, said PNB president and chief executive officer Datuk Abdul Rahman Ahmad.
"At the moment we are nearly completing our due diligence exercise… We will probably have better clarity on this in the fourth quarter [of 2018]," said Abdul Rahman at a press briefing on PNB's year-to-date financial performance.
PNB and EPF had in January proposed to acquire commercial assets worth £1.61 billion in Battersea Phase 2 Holding Co, a unit in Battersea Project Holding Co Ltd which is the vehicle undertaking the overall BPS project.
S P Setia Group Bhd and Sime Darby Property Bhd both hold 40% each in Battersea Project Holding Co Ltd, with another 20% held by EPF.
If the potential acquisition of assets in Phase 2 by both PNB and EPF proceeds, it would mark a restructuring that means PNB and EPF take a direct exposure in those assets.
"The proposed transaction is to reorganise the ownership of The Battersea Power Station's commercial property under PNB and EPF, who are long-term investors, whilst Sime Darby Property Bhd and S P Setia are principally property developers," Sime Darby Property said in a Jan 18 statement.
The deadline's extension, if happens, will be the second time after the first extension was announced by SP Setia Bhd to Bursa Malaysia on July 31.
Separately, PNB shared that at end-August, its percentage of property investment as a portion of asset under management (AUM) has reduced to 2.7% from 3.3% at the same period last year.
In the same period, PNB's AUM increased 7.26% on-year to RM288.1 billion from RM268.6 billion at end-August 2017.
Commenting on PNB's exposure in the property segment, newly-appointed chairman Tan Sri Dr Zeti Akhtar Aziz pointed to "tremendous opportunity" in local sub-segments which have not experienced an oversupply.
"Affordable homes is certainly one of it," said the ex-central bank governor, sharing a similar view with her predecessor Tan Sri Wahid Omar.
"[But] high rises and high-end properties already have supply going forward into the 2022. We don't want to have new ventures that will contribute to [oversupply in those segments]," she added.
PNB has one ongoing skyscraper project, the 630m Menara PNB118, where 20% of the space will be available for commercial leasing. Wahid said in June that the project will go on for completion by 2024.
Other recent updates on its property endeavours include securing a 20-year lease of its entire 130,000 sq ft office space in Aviation House, London to WeWork in May, as well as the recently-inked agreement to acquire from Media Prima Bhd lands and properties for RM280 million to be leased back to the media company.
Asked about the reason behind the Media Prima deal, Abdul Rahman said: "Those assets could generate very attractive yield… I believe to the tune of 7% over time."
"We were selected because of our willingness to do sale and leaseback. We have holding power, unlike other property player… Many wanted the properties but wanted the lands to be re-developed immediately," he added.
This article first appeared in The Edge Financial Daily, on Sept 28, 2018.