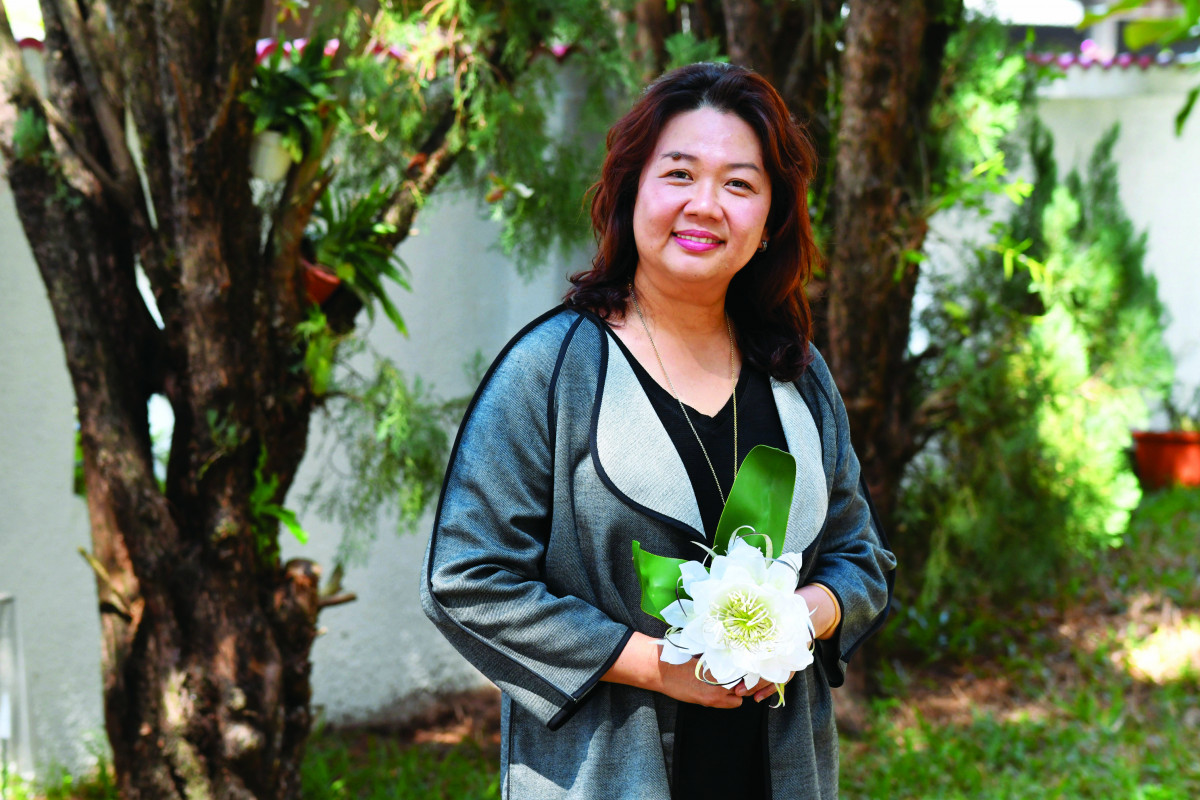 PETALING JAYA: Remember the blooming of the "Tan Hua" party scene in the Hollywood blockbuster Crazy Rich Asians?
The "Tan Hua" in the movie looked real but the flower that blooms only once a year is certainly not something you can get from anywhere, hence the plants in the movie had to be handmade from scratch.
Now, EdgeProp.my and Paramount Property are offering you the opportunity to join another "Tan Hua party" with the person who made and arranged the flowers in the movie — Eunice Teo who will also give a live demonstration on the making of the Tan Hua.
Happening next Saturday (Oct 6) at Paramount Property Gallery, Sekyen 13, Petaling Jaya, Teo, the principal of Amtrol Flower Designing and an American Institute of Floral Designers (AIFD)-certified florist will be sharing her debut experience in Hollywood as Crazy Rich Asians' main florist.
Guests can also take photos at the first Crazy Rich Asians-themed photowall created specially for the occasion.
Presented by EdgeProp.my and supported by Paramount Property, the highlight of the event will be the recreation of the blooming of the Tan Hua as seen in the movie.
Tan Hua, also known as the "Queen of the Night", is a cacti that only blooms once a year and at night. There was no doubt that it was impossible to get the real flowers for such an important scene in the movie.
As such, Teo offered to make the flowers herself.
"Clearly we couldn't rely on the real thing. The original plan was to purchase ready-made artificial versions of the flower but they looked fake and plastic.
"So, I offered to make a sample and after fine-tuning the process, I was commissioned to create 26 flowers in varying stages of bloom," she told EdgeProp.my.
Each flower required Teo's full concentration — it took about four hours to make one.
"I worked on them in the late of the night to avoid distractions. While the process was tedious and time-consuming, I was thrilled at how delicate and life-like the flowers turned out," said Teo.
The 'Hollywood's Crazy Rich Asians is crazy flower power' event is free and open to all.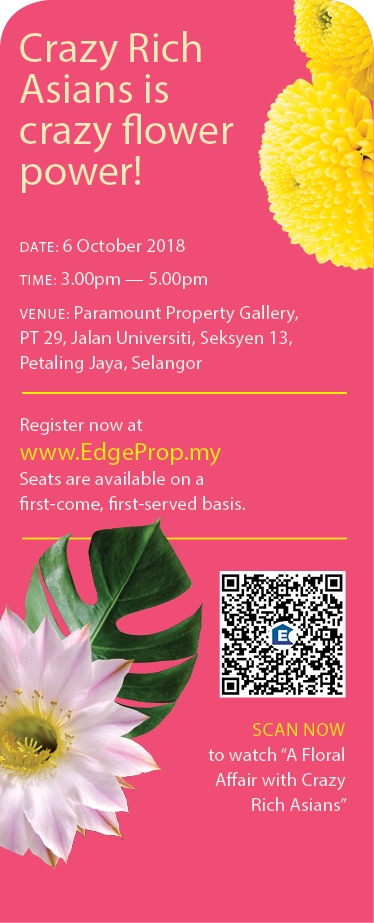 This story first appeared in the EdgeProp.my pullout on Sept 28, 2018. You can access back issues here.