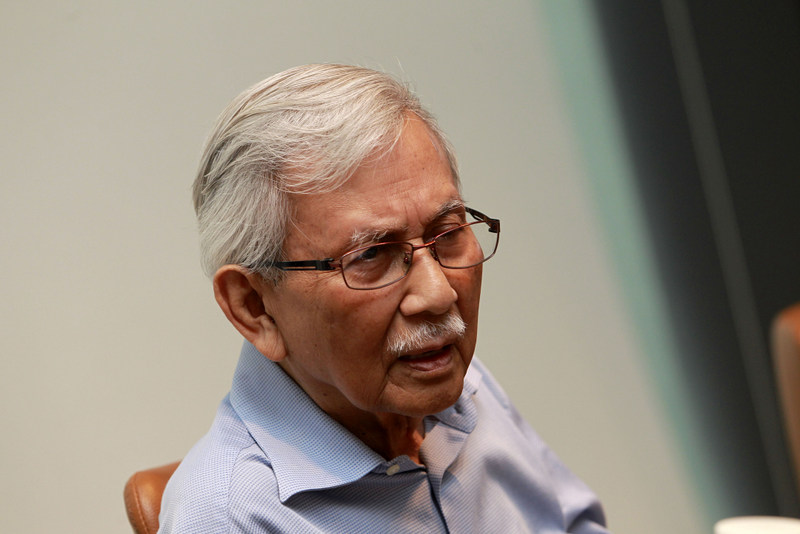 PETALING JAYA (Oct 8): Fugitive financier Low Taek Jho aka Jho Low has successfully evaded Malaysian authorities thanks to moles in the civil service and enforcement agencies tipping off members of the former Malaysian government, said former Council of Eminent Persons (CEP) chairperson Tun Daim Zainuddin.
The ex-finance minister cited an incident just before Hari Raya Aidilfitri in July when he was informed of Low's whereabouts at a hotel abroad, but the businessman vanished within an hour, reported Channel News Asia.
"He has his people everywhere - using taxpayers' money. He was able to hire the best lawyers in town. I was told he spent more than US$40 million on legal fees alone," said Daim.
Daim revealed that the CEP had interviewed over 300 individuals -- comprising bankers, businessmen, civil servants, civil society members and union officials -- revealing a culture of ignoring corruption.
"They were bold and blatant in their corruption no one dare to raise it, for to raise it means you are out . So people were silent , no backbone and no principled stand," he explained.
He added that Low was able to engineer such a huge financial scam in the form of 1Malaysia Development Bhd (1MDB) and cover his tracks "good advisors" comprising bankers who were handsomely remunerated.
When asked if these advisors were also in the sights of the authorities, Daim said the government was only seeking to recover the rakyat's money.
He also repeated his earlier account of how Low had reached out to him to seek immunity in exchange for names of people involved in 1MDB and his help in locating assets related to the fund.
"I don't know what role he's playing. I said why don't you come back and discuss with me first. With the assets, he said he can help us to get back the assets and give us one or two names [of people involved]. I said [to ask] them to come to see me," he added.
"I told him 'no'. If he wants to help, better come back first so that we can discuss.
"He claimed he is innocent, so if you are innocent you come back here. Why you are running away?"