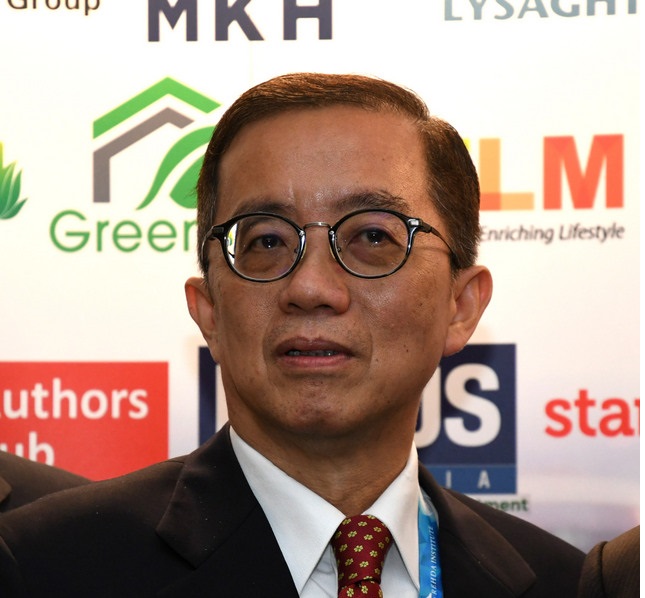 PETALING JAYA (Oct 10): The Real Estate and Housing Developers' Association (Rehda) has urged state governments to adopt an automatic release mechanism for properties allocated under bumiputera quotas to lower the high number of unsold units in the country.
"Of all the states in Malaysia, only Penang and Selangor have the automatic bumiputera unit release mechanism. We are suggesting other states to be transparent and follow the mechanism in helping the country to lower down the overall property prices," said Rehda president Datuk Soam Heng Choon during the media briefing of Rehda's Property Industry Survey 1H2018 and Market Outlook 2H2018 and 1H2019 held in Kelana Jaya today.
He added that the unsold bumiputera unit is an additional cost upon the developer, which will be eventually be passed down to the property purchasers.
According to the survey, the percentage of 152 Rehda member respondents with unsold units has increased from 66% in 2H17 to 75% in 1H18, with the increase attributed mostly to end-financing challenges and unreleased .
"[A] majority [of the respondents] have up to 30% unsold stock. Twenty-nine respondents have more than 30% unsold stock as compared with only 27% in 2H17," Soam pointed out.
Besides unsold bumiputera units, other top two reasons contributing to the unsold units are end-financing problems and low interest or demand in certain areas.
"The survey revealed that 89% respondents are facing end-financing problem compared to only 39% in 2H17. When I say end-financing problem, it is also inclusive of cases where buyers do not get the desired margin of financing," Soam noted.
According to the survey result, most of the unsold units appear to be equally distributed within the price ranges of RM250,001 to RM500,000 (mostly in Kuantan and Alor Setar), RM500,001 to RM700,000 (mostly in Johor Bahru and Shah Alam) and RM700,001 to RM1 million (mostly in Johor Bahru and Puchong).
Meanwhile, although the number of launches has decreased by 12% to 13,233 units in 1H18, sales performance on the other hand grew by 6% to 51% from 45% in 2H18.
"The survey findings revealed that although the number of units launched contracted, those in the segment priced RM500,000 and below experienced a jump to 65% of the total launches from 52% in 2H17.
"Nearly half of the respondents planned to launch in 2H18 with a total of 15,852 units comprising 8,991 strata units, 6,433 landed units and 428 commercial units," Soam shared.
Nevertheless, two-thirds of them expect their sales performance to be 50% and below. Most of the states will be launching properties priced from RM100,001 to RM500,000 with the exception of Penang and Selangor, where launches will range from RM500,001 to RM700,000.
"In general, the majority of the respondents were neutral towards the economic and business outlook and the property industry outlook for 2018. However, more respondents are optimistic of the market in 2019," Soam concluded.