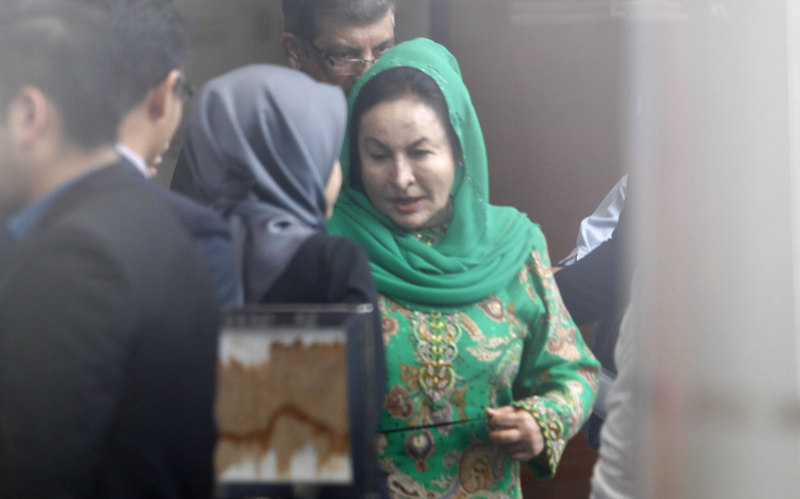 PETALING JAYA (Oct 12): Datin Seri Rosmah Mansor has posted all of the RM2 million bail for her criminal case involving 17 charges of money-laundering more than RM7 million, reported the Malay Mail.
An official with the Kuala Lumpur Sessions Court has confirmed that the wife of the former Prime Minister has paid the full amount of her bail which was due yesterday, although it was unclear when the full payment was made.
To recap, Sessions Court Judge Azura Alwi had set her bail at RM2 million with two sureties and the conditions that Rosmah surrendered her passports and not interfere with her witnesses, after hearing arguments from both the prosecution and defense.
Prosecutor Gopal Sri Ram had sought bail to be set at RM10 million with two conditions, while lawyers K Kumaraendran and Geethan Ram Vincent who acted for Rosmah had asked for bail to be set at RM250,000 only with conditions to be complied with.
She was released on bail on Oct 4, the same day she was charged, after posting RM500,000 as bail.
A subsequent payment of RM1 million was made by her two bailors on Oct 8.
Rosmah pleaded not guilty to all the money-laundering charges, involving 12 counts of the deposit of almost RM7.1 million in her bank account and five counts of failing to declare the amount to the Inland Revenue Board.
If found guilty, she may be jailed anywhere between 5 and 15 years and fined a minimum of RM5 million under Section 4(1) of the Anti-Money Laundering, Anti-Terrorism Financing and Proceeds of Unlawful Activities Act.
The case has been set for mention on Nov 8.
A date for the trial has not been fixed yet.