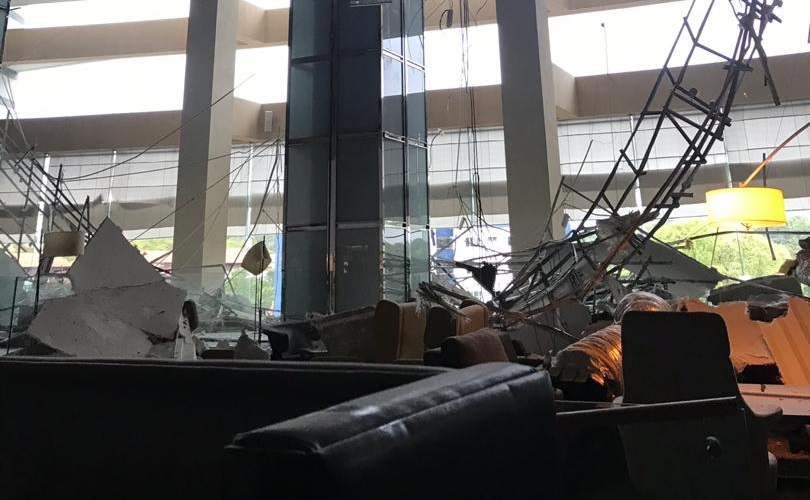 PETALING JAYA (Oct 14): A Bangladesh worker sustained injuries to the head after falling 40ft when the plaster ceiling of a hotel lobby collapsed here today, reported The Star.
The daily said that according to police report, the accident took place at the lobby of the Hilton Hotel, Kuala Lumpur.
The Star report said that emergency services received a call at 3.40am and 26 fire and rescue personnel from three fire departments were then sent to the scene.
The news portal Free Malaysia Today (FMT) reported that about 1,500 sq ft of the ceiling had collapsed.
A Hilton Kuala Lumpur spokesman told FMT that "during overnight routine maintenance work on the lobby ceiling by an approved maintenance contractor, an incident occurred causing a part of the ceiling to give way".
The FMT also reported that lobby is still closed off and that The ORO Café, Chambers Bar and the Lobby Lounge "will not be in operation until further notice".
The victim received emergency care at the scene and was later sent to University Malaya Medical Centre for further treatment, the police told The Star.