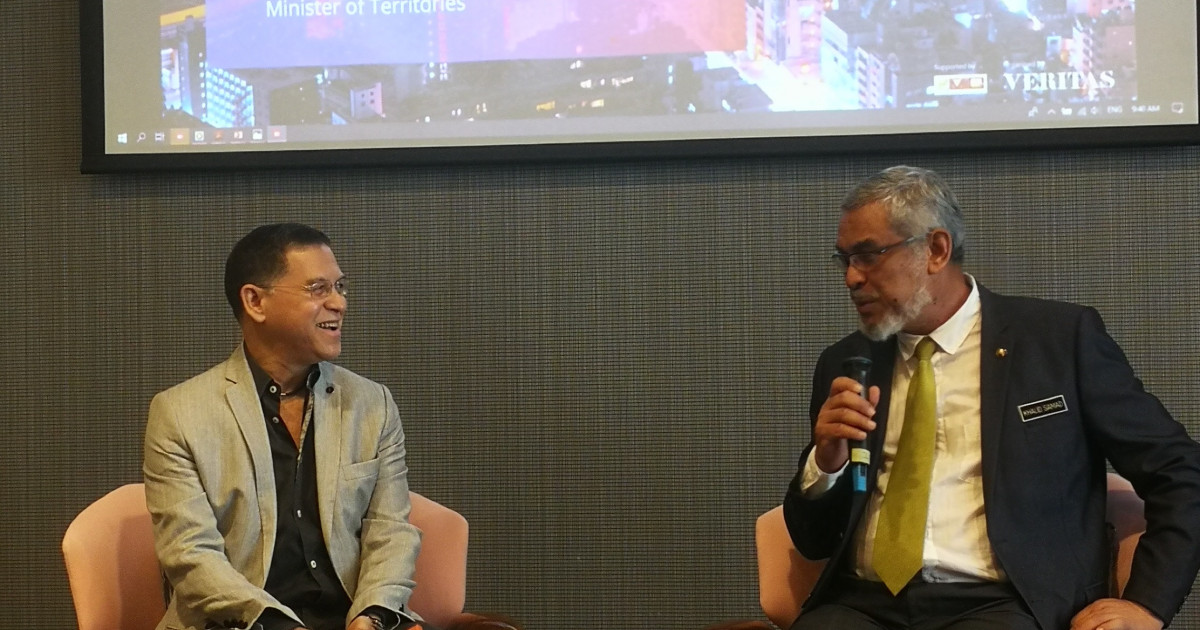 KUALA LUMPUR (Oct 25): Federal Territories (FT) Minister Khalid Samad said the KL City Plan 2020 will be gazetted by Nov 15 this year based on the plan that was discussed with the public back in 2012.
A list of projects or developments built on green areas will also be attached with the gazetted plan, he told the media today at the press conference during the 'Veritas Lecture Series 12: People Property and Place – Reinvograting the City through Community and Public Realm'.
"Because previously the plan was not gazetted, there were some developments that were built [where they should not be]. The development is already there so [what] we can do now is just to attach to the plan the projects that are built on this spaces. What we will do is to gazette the plan nevertheless, although some say that we should just focus on the KL City Plan 2040 since we are already in 2018 now.
"I feel we should do it the proper way [by gazetting the KL City Plan 2020]. A lot of money, and more importantly, effort has been put into this. It is better late than never," said Khalid.
The KL City Plan 2020 is currently in the hands of the Attorney General for review, before it is passed back to Dewan Bandaraya Kuala Lumpur to be gazetted.
Moving forward however, Khalid said the KL City Plan 2040 will take into account other factors while it is being drafted due to the changing landscape of Kuala Lumpur with the introduction of new infrastructure such as the Mass Rapid Transit and Light Rapid Transit lines.
"We need to look at all these factors so that the planning will all be in place for a proper and effective design. When we get there, we will need everyone from the public and private sector to chip in ideas and have engagement [on how we can go about it]," Khalid added, saying that he hopes the KL City Plan 2040 will be gazetted by the end of 2020.