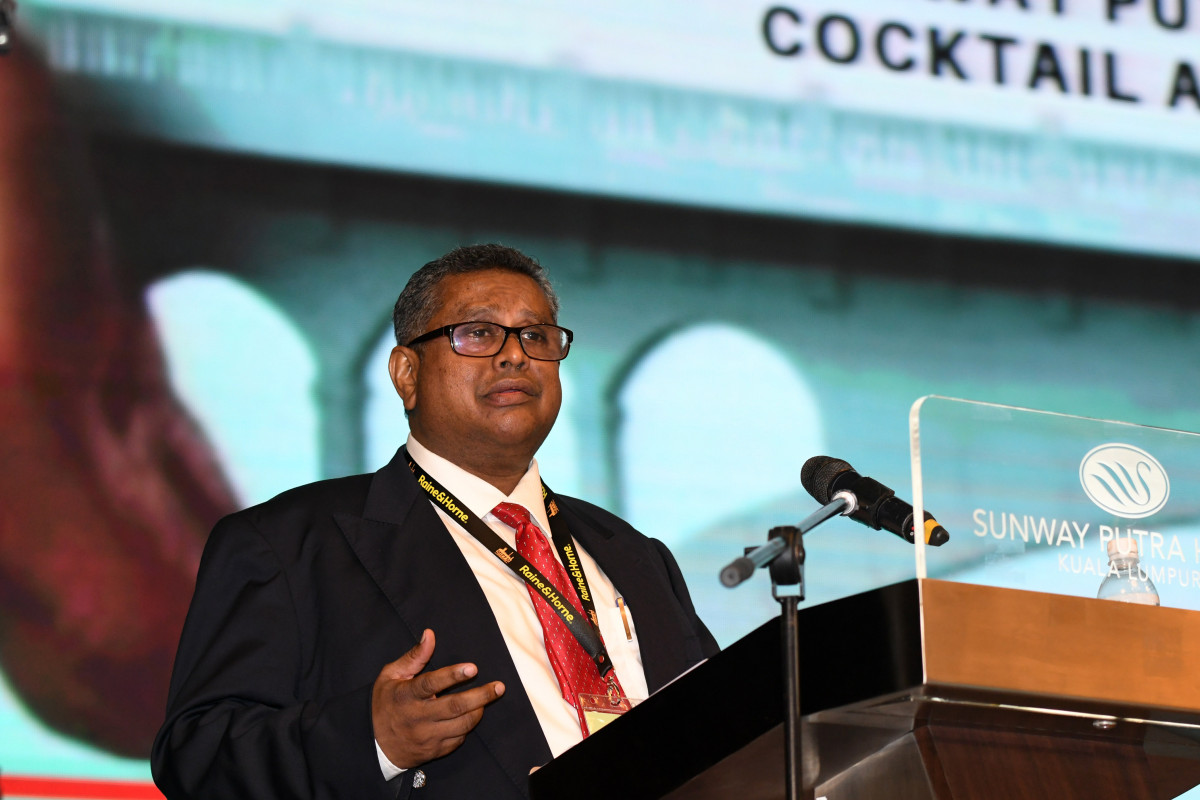 KUALA LUMPUR (Oct 25): The Malaysian Institute of Property and Facility Managers (MIPFM) will be speaking with the Housing and Local Government Ministry about the possibility of setting up a separate board to register property, facility and strata managers.
"We are delight that the ministry is giving us an opportunity to discuss on this matter. We are hopeful that the discussion can be carried out in reasonable period, maybe within a year," said MIPFM president Sarkunan Subramaniam in the press conference after the opening of MIPFM Conference 2018 held today in Kuala Lumpur.
During his welcome speech, Sarkunan pointed out that currently, there are two ministries involved in the regulation of property and facilities managers, namely the Ministry of Finance via the Board of Valuers, Appraisers, Estate Agents and Property Managers (BOVAEP) and the Ministry of Works via the Construction Industry Development Board (CIDB).
In addition, the Housing and Local Government Ministry may be involved in the regulation of strata managers, he added.
"We want efficiency and [are calling] for one register. Property, facility and strata managers are one and the same profession. What is needed are separate boards for property management, estate agents and valuers for each to chart their own course, which currently are all under one board. It is not ideal for the growth of each of these professions," Sarkunan said.
In response to Sarkunan, deputy minister of Housing and Local Government Datuk Raja Kamarul Bahrin Shah said that the ministry is open for discussion on the matter.
"We do not wish to reinvent the wheel if need be, seeing BOVAEAP are already wedding out and registering property managers. But at the same time, my ministry also needs to regulate the strata property managers or agents as defined in [The Strata Management Act 2013]. However, we are willing to discuss further to come out [with] the best practice for the industry.
"In this respect, we would welcome MIPFM, having the largest membership of 900 over members who are involved in property, facilities and strata management to give your ideas and opinions for our considerations," said Kamarul.
Meanwhile, Sarkunan also highlighted the inconsistency of the application of the Act by various Local Councils.
"COB [commissioner of building] in each local council are coming up with their own SOPs [standard operating procedure] in the implementation of the provisions of the Act. The ministry needs to bring COB under their control and ensure SOPs are consistent across the local council divide and application of law is streamlined," he stressed.
Themed "Bridging PM and FM", the conference is organized by MIPFM. EdgeProp.my is a media partner of the one-day event.