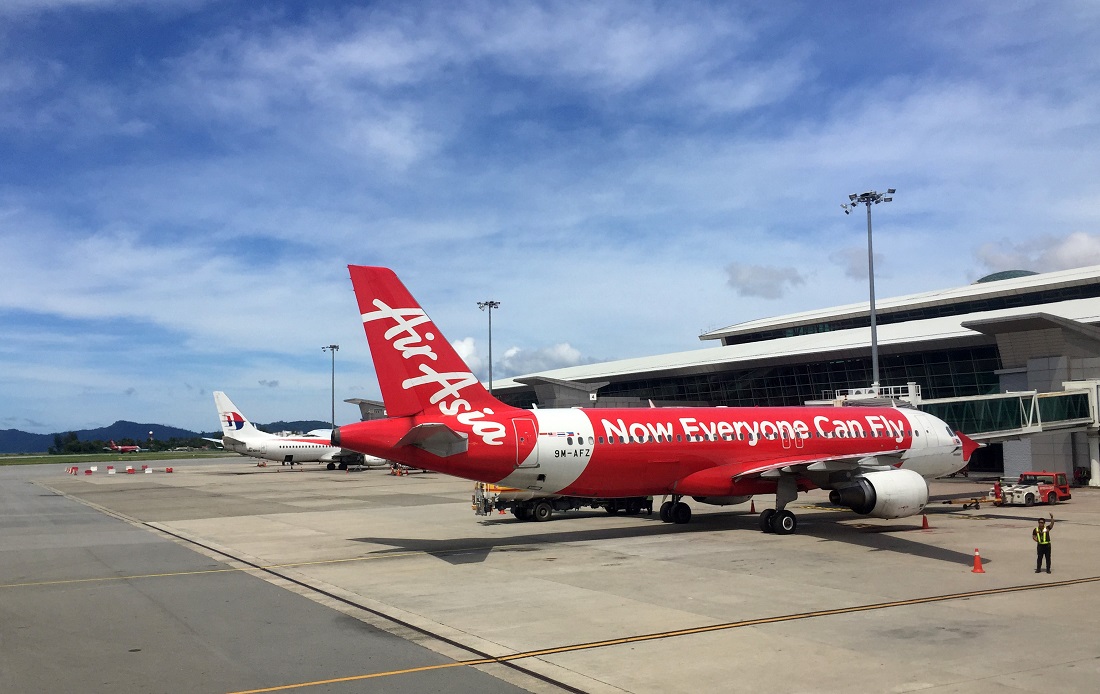 KUALA LUMPUR (Nov 5): The federal government's proposed airport real estate investment trust (REIT) may be neutral for Malaysia Airports Holdings Bhd (MAHB) in the near term.
In a nutshell, the airport REIT will get revenue from user fees that MAHB currently pays to the federal government in exchange for operating the 39 airports (pictured) in the country under its concession.
The underlying risk for MAHB is whether the airport REIT — much more profit-driven than the government — will push harder to raise the user fee proportion and squeeze MAHB's margins.
For now, there is no immediate impact on MAHB as the only change is in who receives the user fees from MAHB, wrote CIMB Research on Saturday.
"It is important to note that the government's proposed airport REIT will not benefit MAHB's shareholders, but neither will it change the economic value of MAHB in any way," added CIMB Research.
However, that may change as the current user fee quantum may not be enough for the REIT, said RHB Research.
"We understand that MAHB has consistently paid RM400 million of user fees to the government. However, we believe this may not be enough for a REIT (based on an RM4 billion indicative value for a 30% stake and assuming a 5% to 6% dividend yield and 90% dividend payout)," said the research house.
"As such, we do not rule out the possibility of a combination of base rents and user fees," it added.
Another key factor is how the ongoing operating agreement (OA) negotiations between MAHB and the government turns out.
MAHB is hoping to finalise the terms of its renewed OA, which governs its concession to operate 39 airports nationwide until 2069 by year end.
As such, investors' jitters may run high until more clarity emerges. MAHB hit a multi-year peak of RM9.86 in August but has since shed 16.32% to close at RM8.25 last Friday, with a market capitalisation of RM13.7 billion.
The user fee is currently pegged at 11% of MAHB's revenue. Already, the user fee being paid to the government is significant relative to MAHB's bottom line.
For the financial year ended Dec 31, 2017, it paid RM391.78 million, according to its latest annual report. In comparison, MAHB reported RM236.5 million net profit from RM4.65 billion revenue that year.
The airport operator has previously acknowledged that the user fee percentage is a major risk factor to its earnings as there is still much room to increase the payout.
The current ceiling rate in the previous OA is at 33% with a step-up mechanism that increases the user fee by 0.25% annually.
The agreement also provides a 0.3% increase for every RM100 million that the government spends to improve or upgrade the airports under the concession. MAHB is seeking to contain future increases at least.
"If it continues to escalate to 33% as provided, it will not be feasible for us," MAHB acting chief executive officer Raja Azmi Raja Nazuddin told The Edge Malaysia weekly in September.
That said, an analyst opined that there are alternatives for the airport REIT to maximise its returns rather than just pushing for a higher user fee percentage.
Even at current user fee rates, the REIT may be able to "get more (if the government) increases the revenue MAHB generates like via higher airport taxes or aeronautical charges ... which is worth considering if it is a win-win situation," said the analyst, requesting anonymity.
That may already be on the government's agenda. During the Budget 2019 tabling last Friday, Putrajaya announced a new levy on international departures — RM20 per pax to Asean destinations and RM40 per pax to other countries.
The airport REIT was also mooted in the tabling of Budget 2019. The government said it seeks a RM4 billion gain by selling 30% of the REIT and may replicate the model for other government assets.
The REIT will also fund airport expansion and upgrades, currently Putrajaya's responsibility. Constrained public finances have delayed urgent upgrades.
The proposal echoes the Samui Airport Property Fund in Thailand, set up in 2006. The listed closed-end property fund has long-term leasehold rights to the Samui Airport, from which it collects rental payments.
In its 2017 industry report, the Malaysian Aviation Commission said seven airports were congested over designed terminal capacity with more approaching their upper thresholds.
Shifting the responsibility for upgrades to the REIT may ease Putrajaya's burden and remove a speed bump for urgent upgrades, but not completely.
REIT regulations limit investment in property development and assets under construction to 15% of a REIT's total asset value.
"This restriction could potentially be a hurdle for the Airport REIT to fund development capex (capital expenditure) for the airports in the future," said RHB Research.
This article first appeared in The Edge Financial Daily, on Nov 5, 2018.
Click here for more property stories.