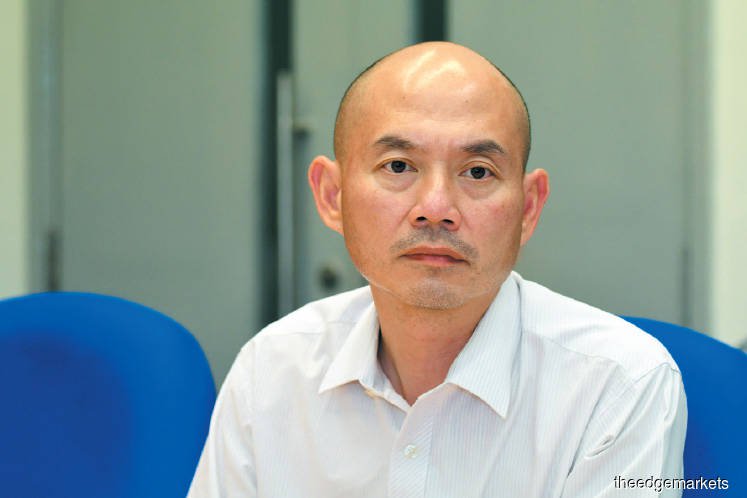 KUALA LUMPUR (Nov 17): Kepong MP Lim Lip Eng says he will lodge a report at the Malaysian Anti-Corruption Commission (MACC) against former federal territories minister Tengku Adnan Tengku Mansor, for abuse of power related to 23 development projects last year.
The Malaysian Insight reports that Lim said that Tengku Adnan (Ku Nan) had hindered the projects from undergoing a public hearing prior to their approval, misusing his power as a minister to bulldoze over the hearings.
The hearings are required under the Federal Territory Planning Act 1982.
"Tengku Adnan had in 2017 alone objected to 23 public hearings using his power as the federal territories minister for 23 development projects," Lim was quoted as saying by the news portal.
"He has to answer. I will file a fresh report to MACC to investigate this claim," he said.
It is required for a Kuala Lumpur mayor to contact registered owners of adjacent land for a proposed project, using advertisements to invite objections to the application for development, involving the conversion of land use, zoning, or increasing residential density.
Lim was quoted as saying that despite the fact that all 23 projects involved the conversion of land, zoning, and increase in residential density, but had not gone through public hearings.
"Under the act, a public hearing must be conducted because it involves zoning and increase in density. But the former minister objected to it," said Lim.
"He used his power under Kaedah 14, Kaedah Rancangan Pembangunan 1970. Although I am aware of his power, how can you object to all 23 projects in 2017? All 23 cases were rejected with no objection."
Lim says that the projects were approved by City Hall (DBKL), and along with Ku Nan, City Hall and developers of the projects must be held accountable.
He noted that all the classified information that he had received came from a source inside DBKL, and said that he would lodge a report at the MACC on Monday.
The 23 projects in question, were in Bandar Tun Razak, Kepong, Bukit Bintang, Batu, Segambut, Lembah Pantai, Seputeh, Wangsa Maju, Setiawangsa and Titiwangsa.