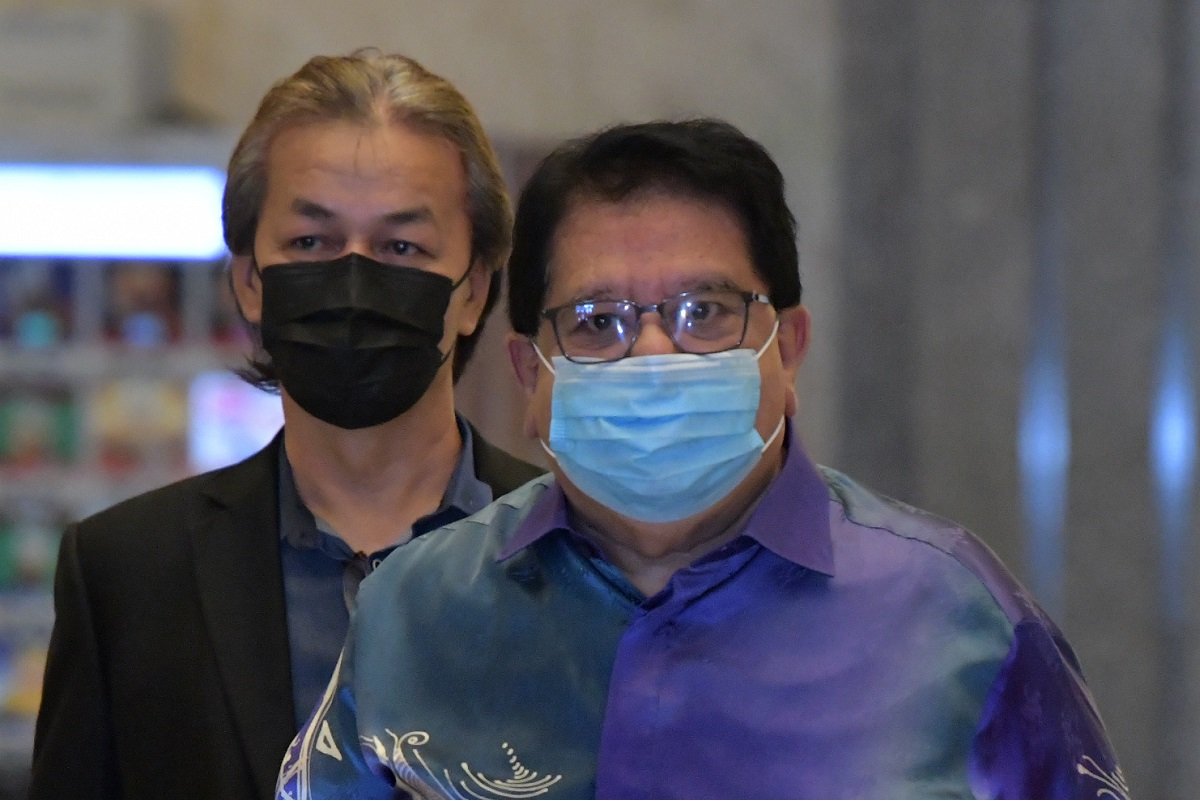 PUTRAJAYA (Nov 17): The prosecution is understood to have withdrawn its appeal against the Court of Appeal's decision to acquit former Cabinet Minister Datuk Seri Tengku Adnan Tengku Mansor in an RM2 million corruption case.
The prosecution had filed a notice of appeal at the Federal Court on July 19, three days after the 70-year-old former Umno secretary-general, better known as Ku Nan, was freed in a 2-1 majority decision.
However, no case management relating to the appeal has been fixed since then.
Now, The Edge has reliably learnt that the prosecution has withdrawn its appeal.
The Edge contacted Attorney-General Tan Sri Idrus Harun via a text message shortly after 2pm on Wednesday to confirm the matter, but he has yet to respond.
The Edge has also contacted Ku Nan's lawyer, Datuk Tan Hock Chuan, and is awaiting his response.
On Dec 21 last year, High Court judge Zaini Mazlan found Ku Nan guilty of graft for accepting a sum of RM2 million from Aset Kayamas Sdn Bhd managing director Tan Sri Chai Kin Kong, and sentenced the former Minister to 12 months' jail and fined him RM2 million.
Political donation
In reversing that decision, the Court of Appeal bench led by Justice Datuk Suraya Othman ruled that the RM2 million paid by Chai to Ku Nan was a political donation to Umno for expenses in the Kuala Kangsar and Sungai Besar by-elections in June 2016.
Justice Suraya, reading out the majority decision on July 16, noted that Chai had revealed this during his testimony, and it was not challenged by the prosecution.
"His testimony as the star witness [of the sum] being a donation to Umno was not challenged. The witness said that Tengku Adnan had requested donations for the two by-elections to the amount of RM5 to RM6 million.
"Chai was willing to pay RM2 million for this and the prosecution did not cross-examine Chai on this or treat him as a hostile witness or impeach him in this case. The evidence was also corroborated by the evidence of Tadmansori Sdn Bhd (a company controlled by Ku Nan) chief operating officer Datuk Mohd Hasbi Jaafar, that the money was for Umno.
"In addition, the Malaysian Anti-Corruption Commission investigating officer Mohd Saad Bordani also testified and agreed that Chai and Tengku Adnan had told him that the RM2 million [was a] political donation," said Justice Suraya.
She added it is trite that the prosecution is bound by the testimonies of its own witnesses, without cross-examinations done.
The written judgment released by the Court of Appeal on Oct 29 showed that the majority decision was written by another member of the bench, Justice Datuk Ahmad Nasfy Yasin.
Minority decision
Meanwhile, Justice Datuk Abu Bakar Jais, in his minority decision, ruled that the High Court was right to convict and sentence Ku Nan as all elements of graft had been proven, including that he was a public officer.
The judge said it was a fact that money entered into Tadmansori's account without consideration as Aset Kayamas had no dealing with the company.
He added that there was also no evidence that money from Tadmansori had gone out to Umno.
"I find that the money was deposited into the accused's account for his own use without a valuable consideration," he said, adding that there were also doubts with regard to the issue of the receipt produced by Chai.
"I find that the defence had not created a reasonable doubt for the case. The conviction and sentence against the accused is upheld," Justice Abu Bakar said.
Get the latest news @ www.EdgeProp.my
Subscribe to our Telegram channel for the latest stories and updates