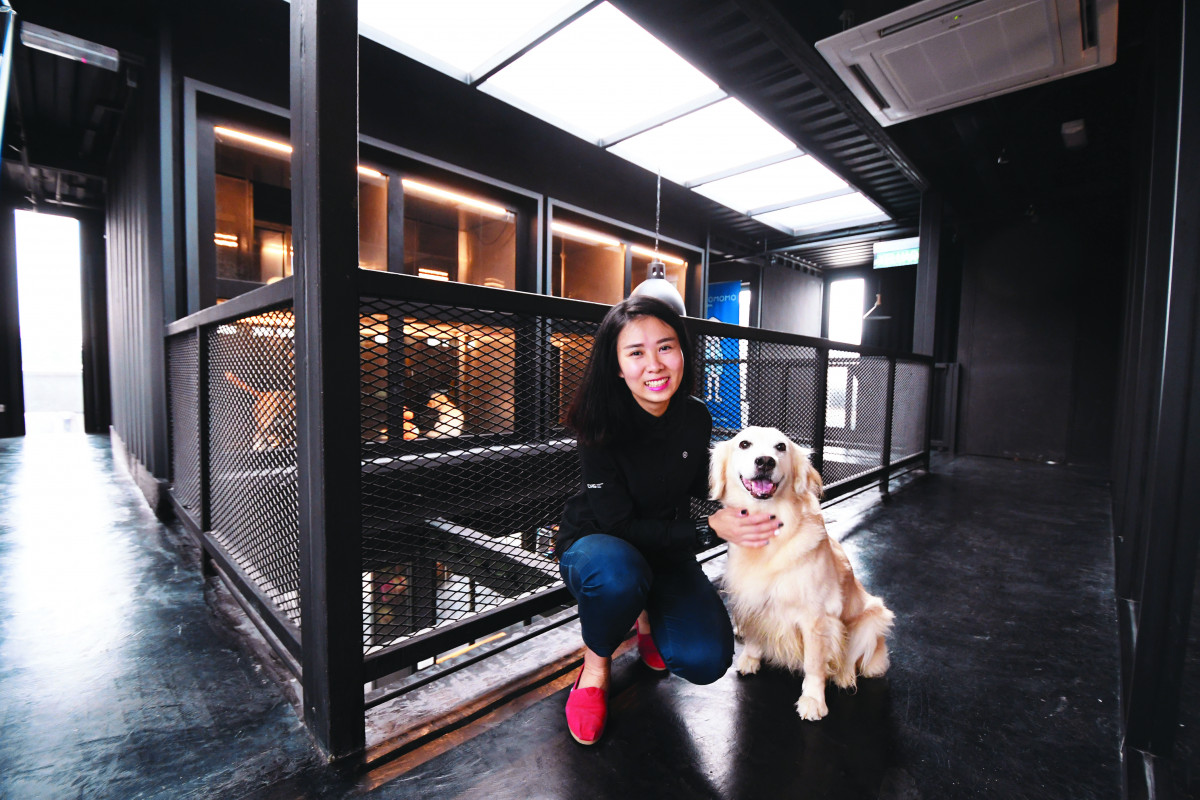 Pets are often treated as a member of the family and hence facilities for pets and pet owners are becoming very much sought after. One such facility that is in high demand is pet boarding services especially when travelling and overseas holidays become increasingly accessible and popular.
Cocomomo Urban Pets Hotel profile director Wilhelmina Wee tells EdgeProp.my that most pet owners who are preparing to travel either look for friends or family members to babysit their pets, or send their pets to a pet boarding centre.
There are many types of pet boarding services in Malaysia, from home boarding to boarding at veterinary clinics or at non-profit animal welfare organisations, or pet hotels.
"A proper hotel for pets can be difficult to find in the market. This is where we come in," offers Wee.
Cocomomo is a joint venture between Container Hotel Group and Animal Polyclinic & Kennels. In the second half of 2017, the team opened the first hotel at Old Klang Road, Kuala Lumpur in a five-storey shopoffice unit. Due to strong demand, the second hotel opened early this year within a standalone double-storey building located at Eco Ardence, Setia Alam, Selangor.
Both branches offer a variety of facilities akin to a normal hotel (for humans) such as a swimming pool, owners' changing rooms, indoor park, a pet spa and grooming services, a pets 'parking' area as well as a waiting lounge for pet owners.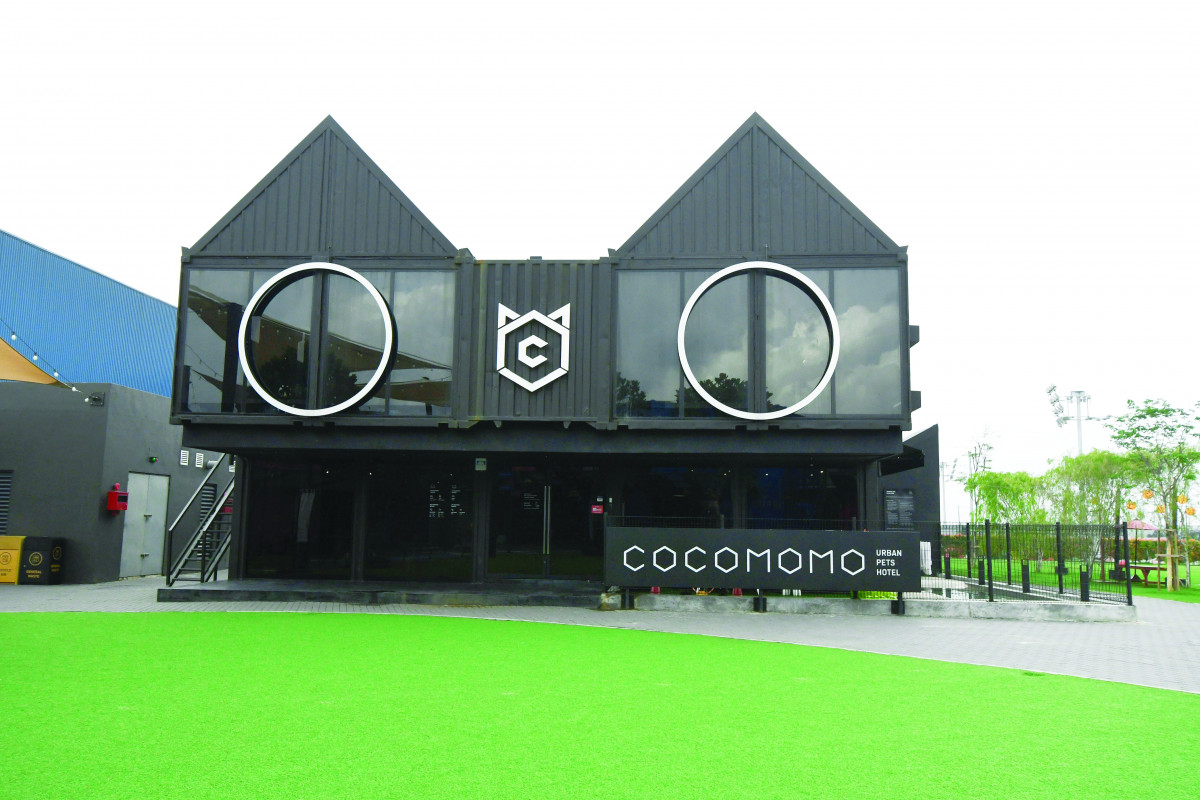 "The Container Hotel Group has good experience in planning and designing practical yet good-looking hotels while Animal Polyclinic & Kennels knows what environmental setting suits our animal guests best.
"To be honest, the two teams had gone through a hard and long discussion before we came to an agreement on the planning and design of these two branches," Wee recalls.
The Cocomomo Urban Pets Hotel branch in Setia Alam has a very eye-catching facade shaped like the face of a cat.
"The market outlook is good as there are more awareness on animal rights in Malaysia in recent years. Furthermore, with the better and more affluent urban lifestyle we have now, some pet owners treat their pets like their own baby. They do not mind spending more money on their pets to compensate for the time they are away from them," Wee notes.
Nevertheless, she says the boarding service is not the biggest revenue contributor for the hotel.
Among the facilities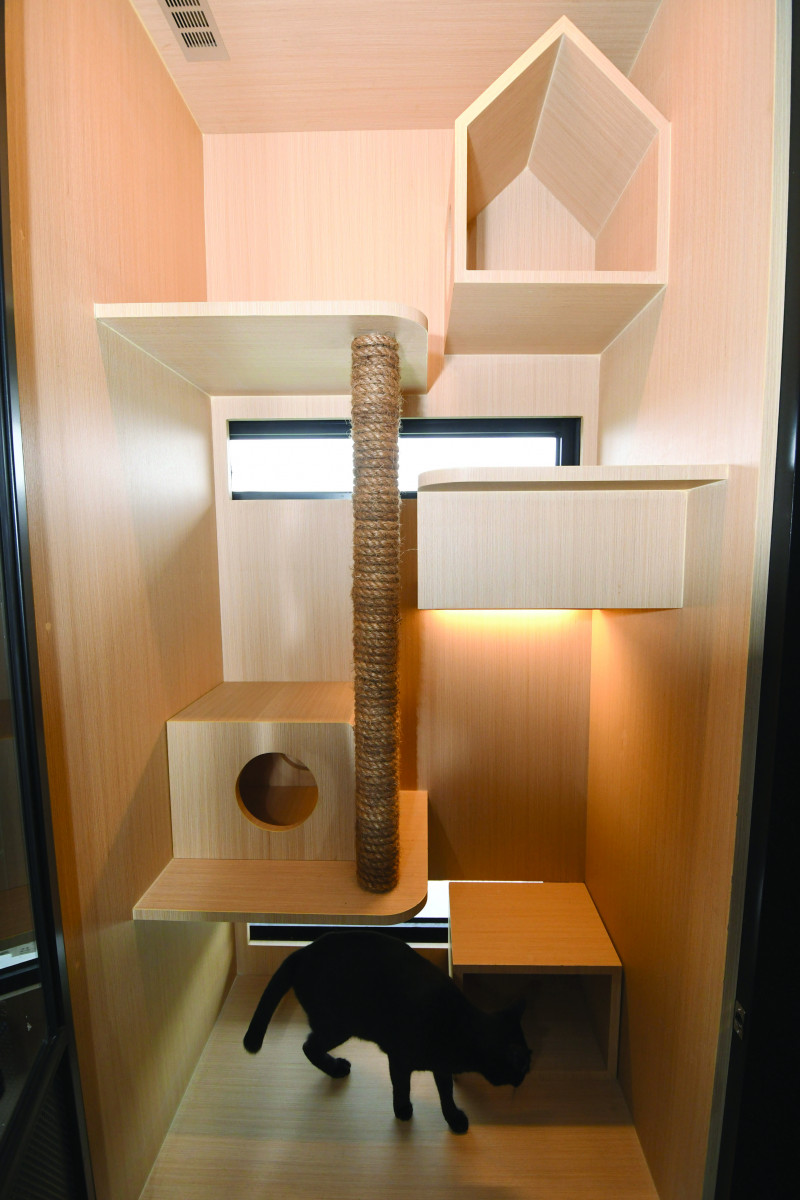 "The spa and grooming services, as well as retail, are the biggest revenue contributors for now," she shares. Besides boarding and grooming services, Cocomomo also provides daycare services.
While the in-house guest can enjoy complimentary swimming pool and park access accompanied by their owners, the pool and park pass is also available to the public to enjoy with their pets.
Just like a normal hotel, there are low and peak seasons for the business. There are three types of rooms for dogs and one for cats at Cocomomo Setia Alam.
For dogs, the deluxe room is 11 sq ft, the suite is up to 30 sq ft; and the royal suite is up to 66 sq ft. The daily room rate starts from RM56.
"For guests in the deluxe room and suites, we will send daily updates to their owners while for guests in the royal suites, there are 24-hour CCTVs to allow owners to view their dogs from their mobile phones anytime," offers Wee, adding that the hotel provides two meals a day.
One of the pet hotel's biggest challenges in running a hotel for animals is to maintain its cleanliness and good sanitisation.
"We make sure we sanitise the place with anti-septic daily, especially when we have pets with medical conditions. It is also important to make sure that the place is tick-free," she says.
Moving forward, Wee says Cocomomo will continue to expand in the future. However, the team is not in a hurry to set up more branches.
"We need some time to settle as we had just opened two branches but we definitely have more plans in future because we believe there is much potential in the pet industry," Wee concludes.
This story first appeared in the EdgeProp.my pullout on Nov 23, 2018. You can access back issues here.