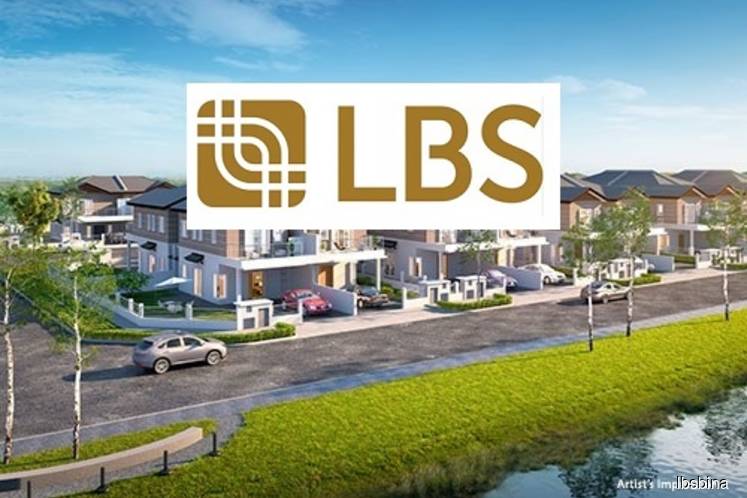 LBS Bina Group Bhd (Dec 3, 70 sen)
Maintain outperform with a lower target price of RM1.16: LBS Bina Group Bhd reported a third financial quarter ended Sept 30, 2018 (3QFY18) net profit of RM24.1 million (+34.6% quarter-on-quarter; +20.8% year-on-year), reflective of the normal order being restored as new construction and billings progress to more advanced stages.
Prior quarters' numbers had been affected by certain new projects just having kicked off, while a number of older projects had been handed vacant possession at end-2017.
Cumulative nine months ended Sept 30, 2018 net profit of RM68 million, though only at 62% and 65% of our and consensus full-year estimates respectively, is still deemed as broadly in line on expectations of stronger recognitions for the subsequent quarters, underpinned by unbilled sales of RM1.72 billion.
While the group had already previously communicated delayed launches worth some RM545 million, most of which involved affordable housing schemes, further tweaks were made in recent months.
The bulk of the adjustments will involve the Alam Perdana project which will see RM148 million worth of conventional and RM2 million of affordable housing launches delayed.
Others include LBS CyberSouth (RM4 million) and BSP Laman Bayu in Johor (RM48 million). Cumulative adjustments for the year total RM649 million.
To date, RM1.2 billion worth of properties have already been launched with just another RM172 million in LBS CyberSouth planned for December to round off what has been a relatively good year.
With the new government still focused on the provision of affordable housing to the masses (one million units within 10 years), we continue to see an ample scope for LBS's participation in this particular space.
Year-to-date (November 2018) sales of RM1.51 billion have been achieved. Given the average monthly sale of RM120 million, it is more than likely that the RM1.8 billion sales target for the year will not be met.
RM1.6 billion is more probable, with the upcoming CyberSouth launch and continuing traction in its other projects helping drive contributions.
The Zhuhai International Circuit remains work-in-progress, with still no noticeable progress made.
The 264-acre (106.84ha) plot is a key rerating catalyst, with its conservative value (ascribing a similar selling price of about RM50 per square foot [psf] transacted in 2013 for its golf course and surrounding land) already worth some RM345 million to shareholders of LBS, about 34% of its current market capitalisation, let alone current market values estimated at RM355 psf.
The recent opening of the Hong Kong-Zhuhai-Macau Bridge by Chinese President Xi Jinping solidifies growth prospects for this golden triangle.
We remain affirmed of LBS's investment merits and continue to like it for its entrenched position as a leading player of the domestic mass market's affordable housing segment. — PublicInvest Research, Dec 3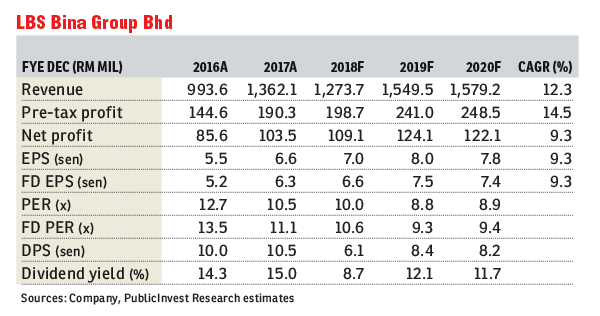 This article first appeared in The Edge Financial Daily, on Dec 4, 2018.