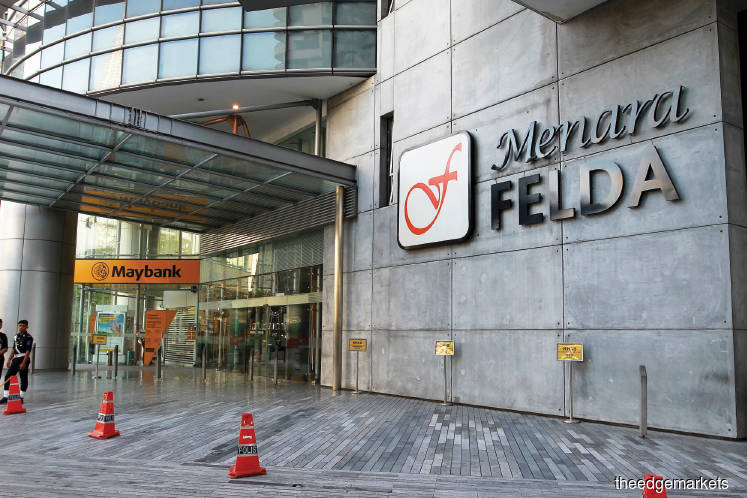 KUALA LUMPUR (Dec 7): The Federal Land Development Authority (Felda), which is embroiled in allegations of mismanagement and mounting debt, has commenced the sales of non-strategic assets to cut its debt, says chairman Tan Sri Megat Zaharuddin Megat Mohd Nor.
"We have started the process of selling non-strategic assets both within and outside the country and this process will probably run until the middle or end of next year.
"It is hoped that the prices we get from the sales of these assets can [cut] our liabilities, as well as help ease the burden of settlers who are saddled with low palm oil prices," he told reporters on the sidelines of the Kolej Yayasan Felda's convocation here yesterday.
Megat Zaharuddin said Felda has received enquiries from potential buyers to purchase the assets but it was not ready to reveal more information as the sales and purchase agreements needed to be approved by the government.
"We are following good governance to make sure that we give equal opportunity to the interested parties. Those interested must submit their bids for the assets that they want," he said.
In September, Felda announced the disposal of its assets, including hotels, apartments and a student hostel totalling about RM2.2 billion, which was expected to help cut its debt to RM6.5 billion by year end from RM8.05 billion recorded as at June 30.
Megat Zaharuddin said with this in place, the government agency would be on track to become profitable again and be able to turn around in at least the next two years.
He said the sales of assets were being made to improve Felda's cash flow as it had taken a lot of loans from banks.
"So, we have to get a bit of cash flow from outside of what we normally do, that is through revenue from palm oil or debt repayment from settlers.
"We also have an SOP (standard operating procedure) where every settler earning less than RM1,000 is allowed to defer debt repayment to Felda, and whatever social problems encountered by the settlers, we will see how we can help them," he said.
The crude palm oil price recently went down to below RM2,000 per tonne due to higher production, following good weather amid lack of demand, and a similar problem also bogged down edible oil producing countries in other parts of the world.
"We expect global palm oil prices will only recover next year and until then, we'll strive to find ways to mitigate the problems soonest," said Megat Zaharuddin.
On the update of a White Paper on Felda's strategic rehabilitation plan, he said it would be tabled in the Dewan Rakyat on Dec 10 and the government agency had given all the documents needed by the government. "We are always in discussions with the ministry of economic affairs and they have all the information needed," he said.
In August, the government said it would be presenting the White Paper to expose Felda's real situation and chart ways to revive the beleaguered agency founded in 1956.
On the Malaysian Sustainable Palm Oil (MSPO) certification, Megat Zaharuddin said Felda aspired to abide by the rules by getting all of its plantations 100% MSPO-certified next year from 42% at present.