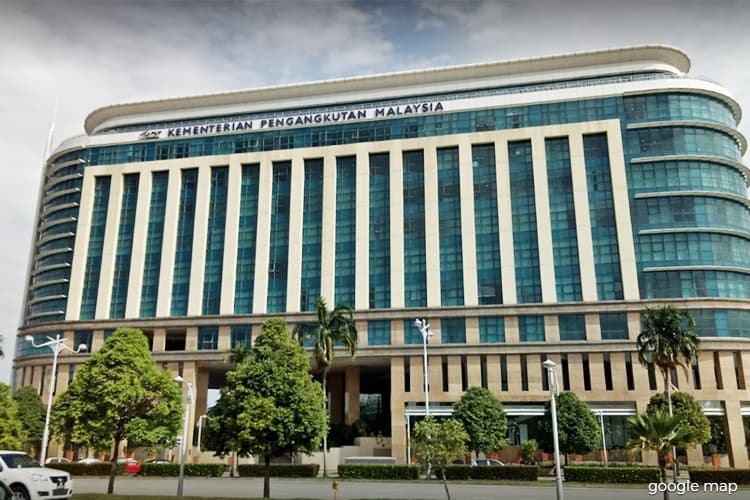 KUALA LUMPUR (Dec 11): The Malaysian Ministry of Transport (MoT) (pictured), in a statement yesterday, accused Singapore of wanting to influence public opinion with its "partial and selective" public release of documents last week over the disputed Instrument Landing System (ILS) procedures for the city-state's Seletar Airport.
It was referring to the Singaporean Ministry of Transport's release, on Dec 4, of documents related to consultations held with Malaysia on the proposed ILS procedures for the Seletar Airport.
It went on to urge Singapore's Transport Ministry to also release four letters from the Civil Aviation Authority of Malaysia (CAAM) to its Singaporean counterpart — the Civil Aviation Authority of Singapore (CAAS). The letters were dated Oct 9, Nov 15, Nov 21, and Nov 28 this year.
"Failing to do so, we are prepared to release the letters for full disclosure of such information for the public's comprehension of our stand on the same," it added.
The dispute over the ILS, which is a landing navigation aid to guide aircraft to a runway, arose after Singapore broadcasted the ILS in its Aeronautical Information Publication (AIP) on Dec 1 without Malaysia's agreement.
The broadcast is the outcome of Singapore's earlier decision to transfer chartered business jets, private jets and turboprop operations from its Changi Airport to Seletar Airport beginning December this year.
The published ILS noted that aircraft's flight approach to Seletar Airport would be from the north, over Pasir Gudang, Johor, which Malaysian Transport Minister Anthony Loke had argued would encroach into Malaysian airspace.
Loke had also claimed that Singaporean authorities had "never spoken to CAAM" on the matter.
According to news reports dated Dec 4, Singapore's Transport Ministry had released documents that showed its consultations with Malaysia on the proposed ILS procedures for the Seletar Airport.
The documents, dated between Dec 5, 2017 and Nov 30, 2018, include e-mails sent by CAAS to CAAM, and an extract of the minutes of a meeting between the two parties.
News report stated that CAAS had sought from CAAM the latter's operational feedback on the ILS procedures from Dec 5, 2017, and that no response was received until Nov 29 this year, when CAAM finally raised its technical concerns about the Seletar ILS procedures as CAAS conveyed its intentions to publish the procedures on Dec 1.
CAAM also did not raise new concerns, said Singapore, during a meeting dated Nov 30, 2018. — theedgemarkets.com