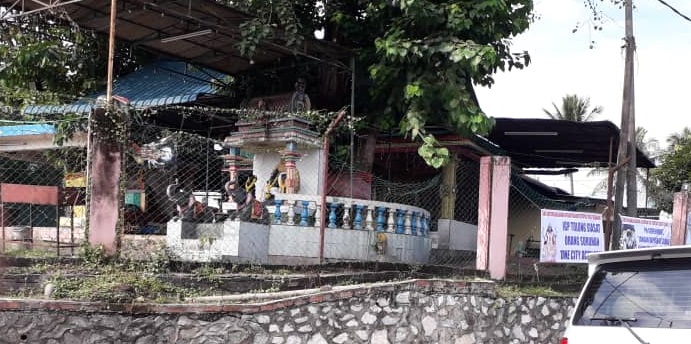 PETALING JAYA (De 15): The Sri Maha Mariamman temple management should return the one-acre parcel of land and RM1.5 million it was given as compensation to relocate following the resolution to the issue announced by Attorney-General Tommy Thomas yesterday, said Selangor Menteri Besar Ammirudin Shari.
In a report by The Malaysian Insight, he said the state welcomed the A-G's solution as it was based on the rule of law, and the temple should return the compensation to the developer One City Development Sdn Bhd as part of the solution.
Yesterday, the A-G announced that the one-acre parcel in USJ 25, Seafield which the temple now occupies will be placed in a trust that will be administered by the High Court.
The A-G will then apply to the High Court for orders to constitute the trust and appointment of trustees to manage the land and temple.
"At the appropriate time, the High Court will be invited to transfer the ownership of the land on which the temple is situated to the trustees," he said.
To ensure impartiality and neutrality among all the parties involved in the dispute, the AG should be represented in all the applications before the High Court, he added.
In response, One City Development said it supported the "comprehensive settlement put forth" by the AG "towards a peaceful and lasting resolution on the recent temple issue".
"Following the incident on November 26, we swiftly reached out to the Government, both at Federal and the Selangor State levels, to propose and discuss possible solutions to the matter.
"We actively expressed our full commitment and cooperation to provide the necessary resources in order to reach a resolution that is deemed appropriate by the government.
"We are grateful for the government's stewardship in bringing relevant parties together to resolve the land issue as quickly and amicably as possible. We understand that there are various steps to the resolution proposed by the Attorney-General and we are committed to working closely with the AG's Chambers," it said in a statement.
'We are appreciative of the Attorney-General's leadership and the give and take approach exercised in achieving a resolution to this matter."