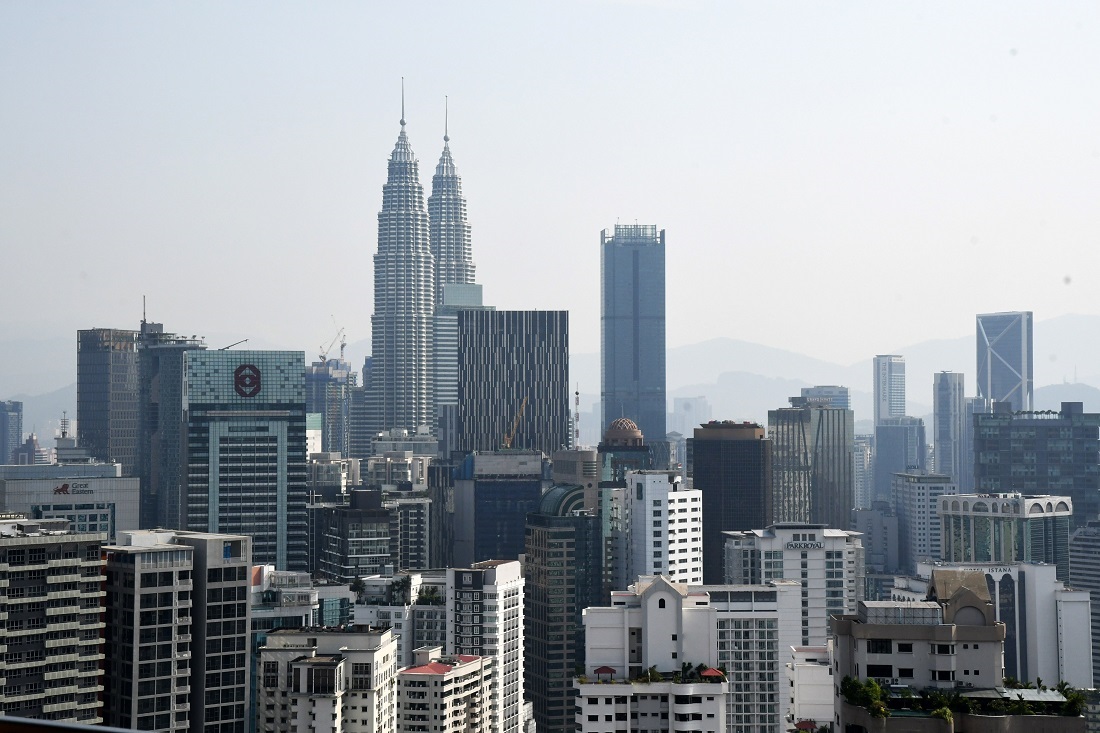 PETALING JAYA (Dec 19): Prices in Kuala Lumpur's (pictured) prime housing market are generally holding firm while more property launches are expected amid improved market sentiment, says property consultancy Knight Frank in a press release on the Knight Frank Asia Pacific Forecast 2019 report.
The report focuses on the 2019 outlook for nine markets across Asia-Pacific and a wrap-up of the happenings in 2018. The nine markets include India, Greater China, Asean countries and Australia.
"The slight upward revisions in stamp duty and real property gains tax (RPGT) rates announced in the government's Budget 2019 are unlikely to have significant impact on the market although the growing mismatch in supply and demand coupled with rising financing costs will continue to impinge on price growth as the market finds its equilibrium," it said.
In contrast, it added, the exemptions and initiatives, in particular the waiver of stamp duty on the instrument of transfer and loan agreement for residential homes valued up to RM300,000 for a two- year period and the six-month waiver of stamp duty charges for properties priced from RM300,001 to RM1.0 million, are expected to kick-start the housing market moving into 2019 and beyond.
Head for Research for Asia-Pacific Nicholas Holt said while Asia Pacific's economy has faced some headwinds this year, most real estate markets remain dynamic with investors and occupiers both continuing to be active.
"Heading into 2019, cooling measures, rising interest rates and slowing sentiment are likely to weigh on residential markets, while trade tensions could influence decision making for corporates looking at office space. Structural changes are also likely to continue as co-working and co-living become more commonplace across Asia-Pacific markets," said Holt.
Meanwhile, prime residential prices in Singapore have risen 9.1% in 2018 to S$3,480 psf following a strong performance in 1H2018 as buyers returned to the market in force.
"However, this trend was abruptly cut short in July when the government introduced new cooling measures. While the market has come to a standstill, a severe price correction in 2019 is unlikely given the city's stable economic fundamentals," the firm said.
Among some events to watch out for next year include the national elections in Australia, India and Indonesia; the deadline of March 1 which has been set for the US to reach a deal on trade with China with new tariffs otherwise being imposed; the expectations of the UK leaving the European Union on March 29; the implementation of a developer tax on unsold inventory by the government in Mumbai and possible loan-to-value ratios relaxation in Hong Kong although stamp duty on residential purchases will likely remain unchanged.
The report also highlighted trends to monitor in 2019 for the real estate market. Among them include:
● universities, start-up industries and technology parks being the key drivers of future growth in commercial and residential markets;
● the sharing economy to continue bringing structural change to real estate markets as co-working and co-living continue to grow in major metro markets;
● non-traditional real estate investment sectors such as student accommodation, retirement living and build-to-rent will outperform the wider market in established mature markets; and
● more cities will enter the ultra-prime residential markets such as Beijing and Shanghai where they are expected to join the select club of cities where three or more sales above US$25million take place annually.