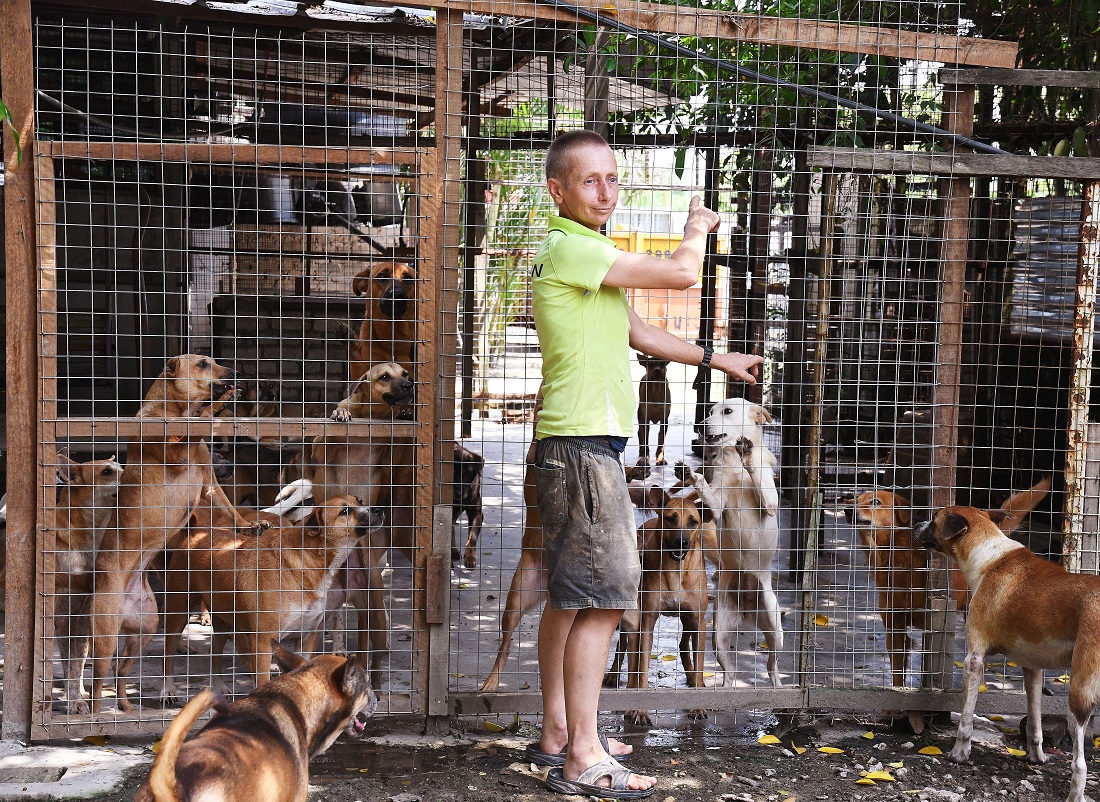 Amidst a deafening cacophony of barking, honking and cawing, we are introduced to Mr Gopi, a mongrel who summoned up just enough energy to pry open one eye before promptly returning to his nap. However, his best friend Samantha, a gorgeous speckled goat was quick to make up for the reticence of her taciturn friend and eagerly came forward to nuzzle our fingers. Rescued from abusive environments, Mr Gopi and Samantha were brought to the shelter together and have been inseparable ever since, even sharing an enclosure. This is just one example of the magic to be found at the Furry Friends Farm, a sanctuary for abused, infirmed, handicapped and abandoned animals. Home to a goat, cats, chickens, geese, ducks, rabbits and dogs — who represent the majority of the population — this farm measuring 1.7 acres is a green oasis nestled in a leafy nook in the quiet town of Kundang in Selangor.
Set up in 2006 by animal activist Sabrina Yeap, the shelter has seen its intake grow from a mere handful of dogs to an assortment of over 500 animals today. Yeap was propelled to international stardom when she heroically orchestrated the rescue of dozens of dogs condemned to slow painful deaths when they were exiled to an uninhabited mangrove island by the residents of Pulau Ketam, off the coast of Port Klang, Selangor in 2009. Tragically, Yeap passed away unexpectedly in 2012, leaving the future of the shelter and its inhabitants in jeopardy. In a cruel twist of irony, the place that had rescued so many animals was now itself in need of rescue.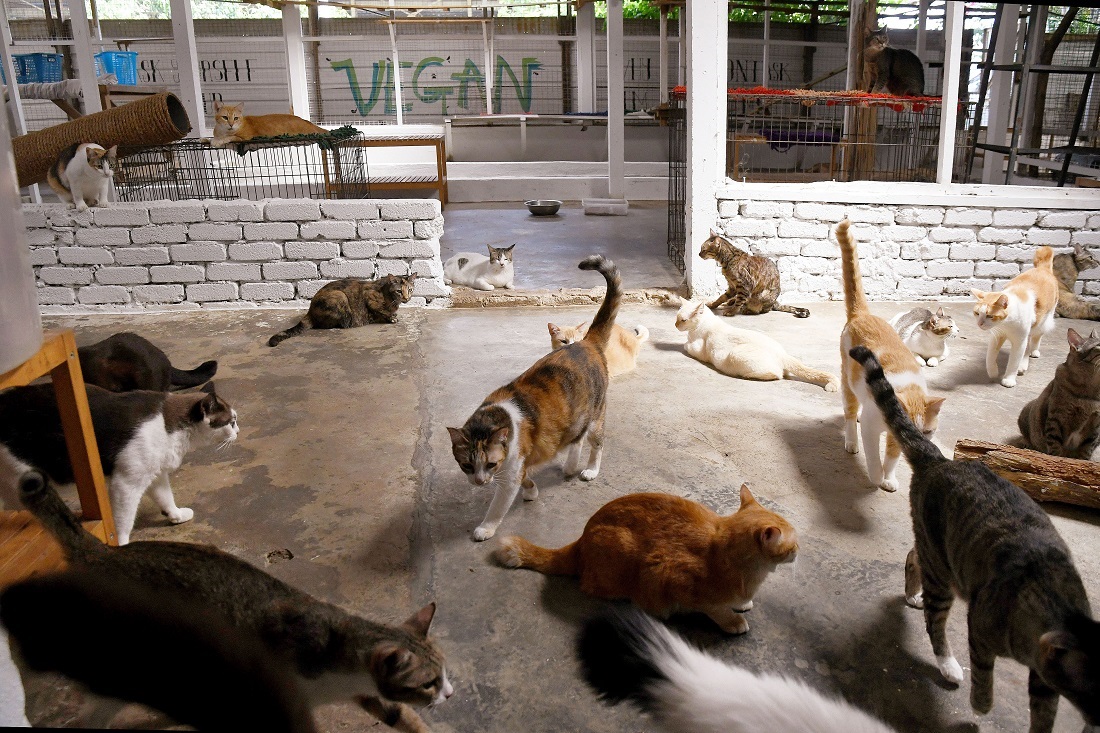 However, Myza Nordin, a close friend of Yeap's, stepped in and resolved to establish measures to ensure the continued survival of the shelter. Despite an initial series of trials and tribulations, Myza and a group of like-minded friends overcame the odds and successfully saved the farm.
Georgie Gisborne, resident manager at the shelter says, "I was in Thailand working to save street dogs when I received the news of Sabrina's passing. Having volunteered here before, I rushed back to help and then never left."
"While Myza looks after the fundraising, which is always a critical concern, my main job is to look after the welfare of the animals. I'm basically their mum, ensuring that each of our 'furs and feathers' are healthy and happy. Our animals are spayed, neutered and have their own enclosures, grouped together by species, personalities and needs. We also implement a daily routine to ensure that all the animals have adequate play time and enjoy a quality life.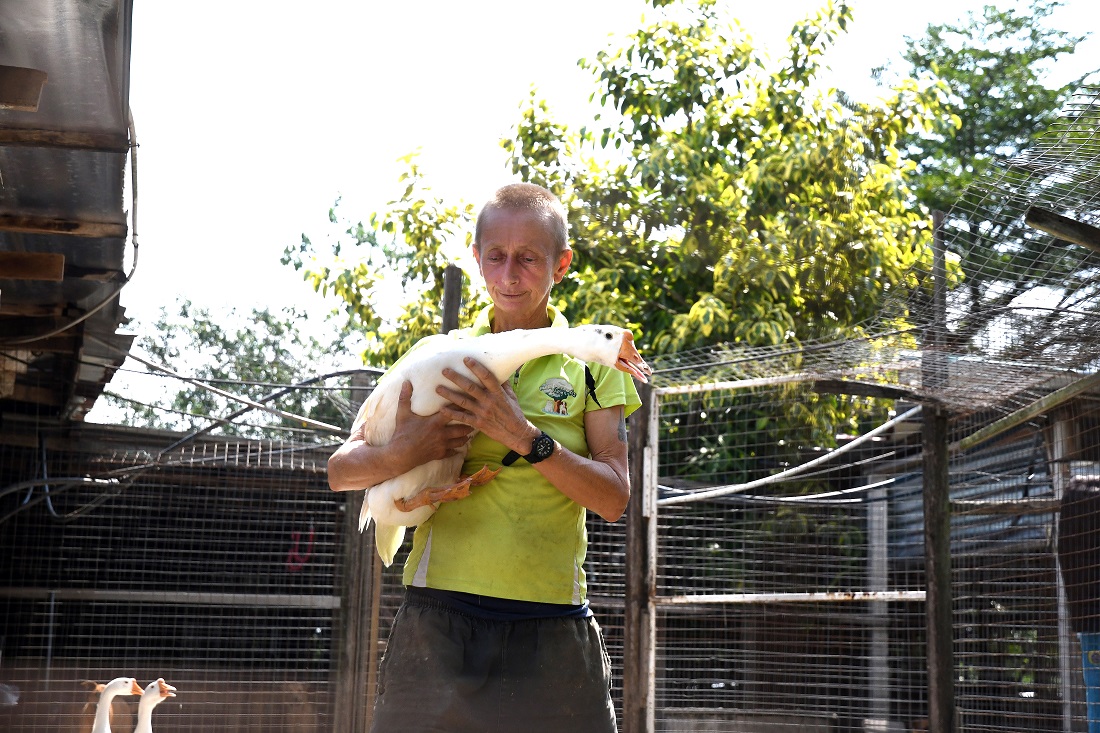 "This is basically a retirement home for animals as we practice a strict no-kill policy. Unless adopted, our animals will live out the rest of their lives here. We also have six dedicated enclosures to board dogs and we accept all sizes including elderly and special needs canines," continues Gisborne, as she reveals that it costs approximately RM40,000 a month to run the farm.
As we make our way through the various enclosures, we are welcomed with a flurry of wagging tails, curious snouts, excited yips and silky purrs. Despite surviving heart-wrenching adversity, the animals appear happy and friendly — a testament to the resilience and forgiving nature of our furry friends and the care they have received at this remarkable shelter.
Furry Friends Farm
Contact: (016) 379 3478
Facebook: furryfriendsfarmmalaysia
This report is part of the "Apprentices Oh Hope" segment in Live! 2019.
This story first appeared in Live! 2019 magazine. Download your copy of the magazine here.