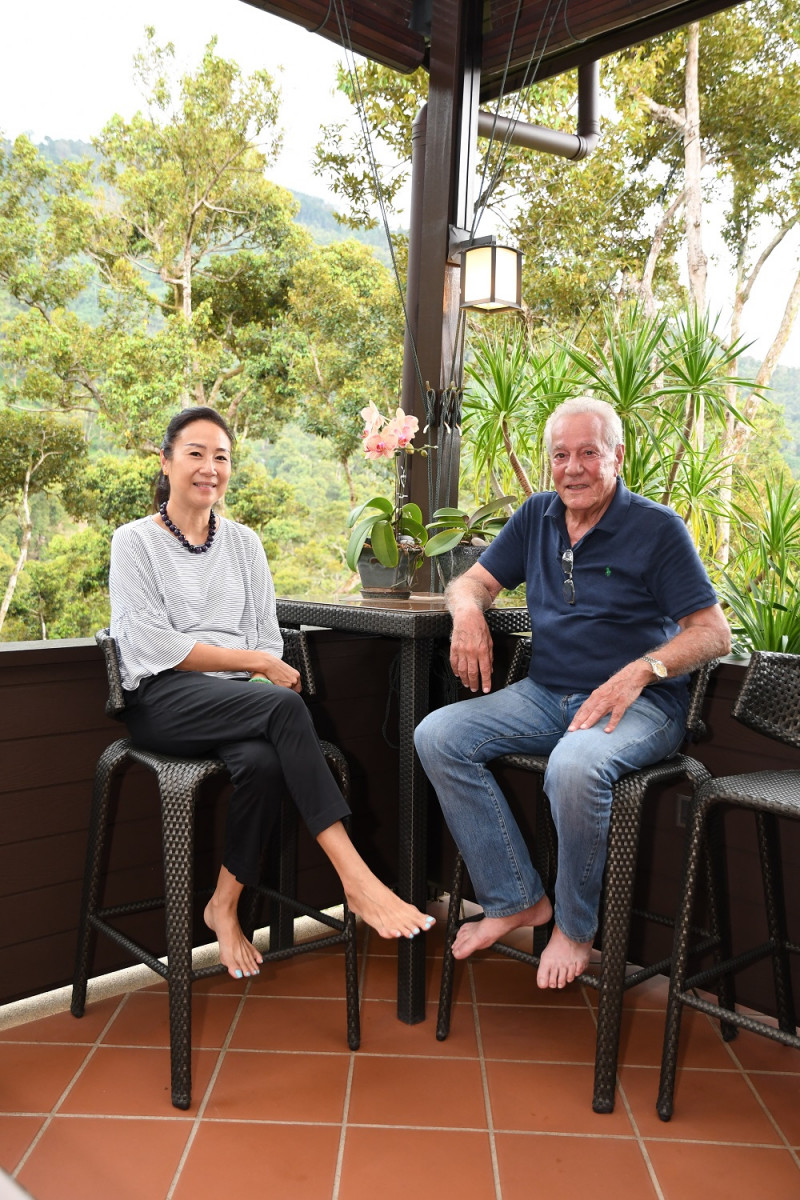 While wandering the gentle roads of Balik Pulau on Penang island, Live! found places to visit that cater for tastes ranging from the luxurious to the more adventurous. Each ones come with their own appeal, but there's one thing seems to bind them all together.
As mentioned earlier, fruits — especially durians — form the backbone of Balik Pulau's tourism. Much of the land on the hills of this region were farms. As time passed, families owning huge swathes of land were forced to cut up and sell parcels of their orchards, largely due to either lack of heirs or funds to maintain their properties.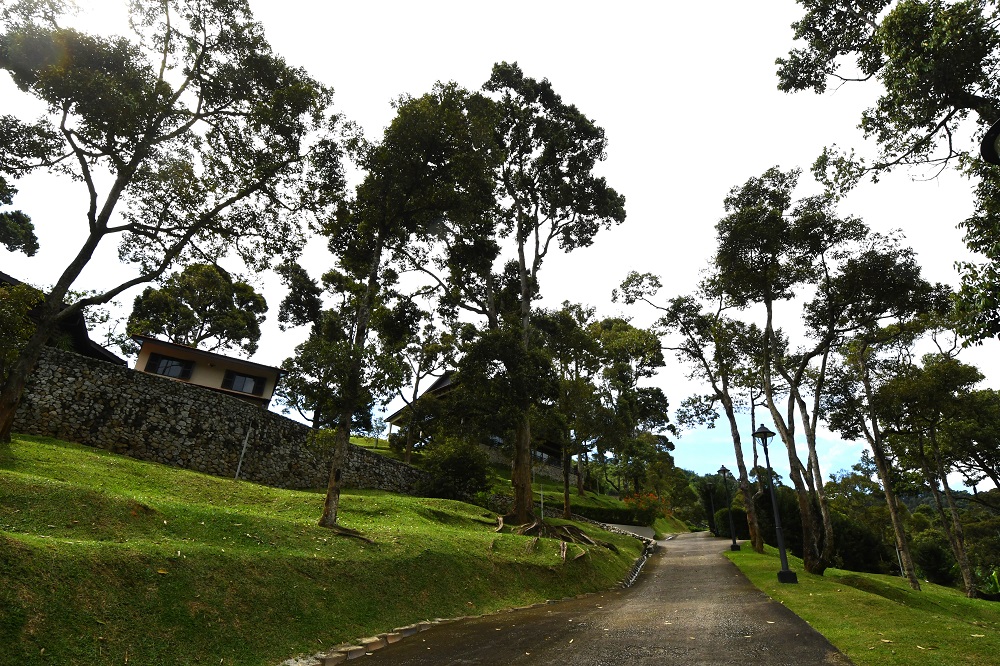 These parcels of land have sometimes ended up in the hands of retirees drawn to the idyllic charm of the area. However, it typically doesn't take long before they turn into business owners, unable to ignore the potential of their properties.
The Valentis, a charming couple who run Karuna Hill are certainly one such example. The striking pair is made up of 56-year-old Penangite Lillian, a former chief flight attendant at Singapore Airlines, and her 83-year-old husband Carl, a New Yorker who was a senior vice-president at Dow Jones. A blind date in Singapore 15 years ago quickly blossomed into romance and they have been together ever since. They decided to retire in Lillian's kampung George Town, in love with the year-long balmy weather and the laid-back pace of life.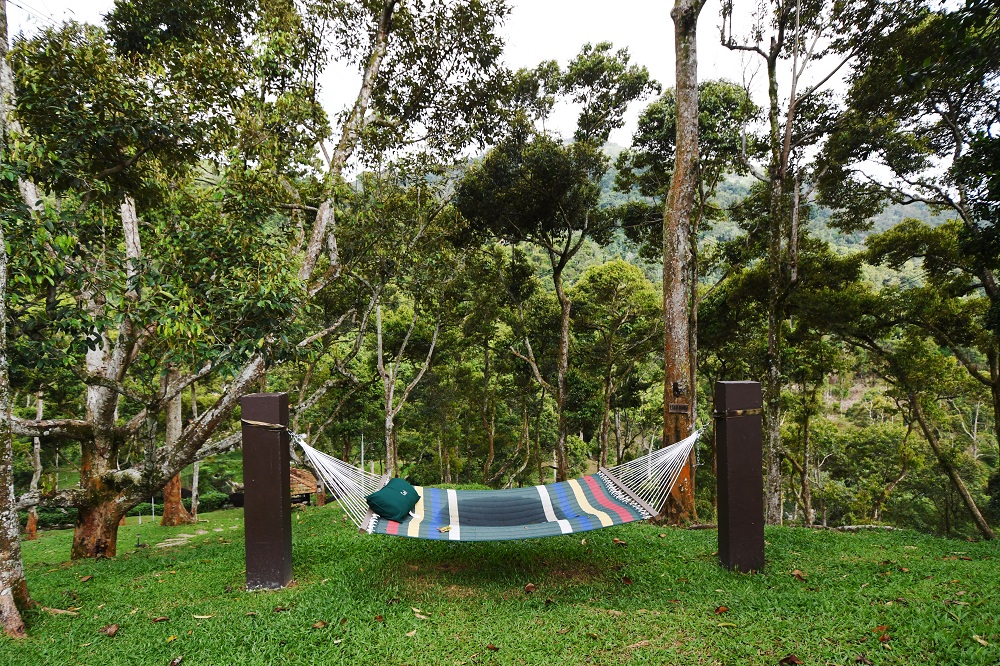 "It started with us spending six months in Penang and six months in New York. Then it became nine months in Penang and three months in New York. Then it became two weeks in New York! So you know who's in charge," quips Carl, whose thick Noo Yawk accent is the last thing you would expect to ring through the hills of Balik Pulau.
This spelled good news for Carl, who saw an opportunity to fulfill the retirement goal of every American man — buy a boat and go fishing. Buy a boat and fish he did, until his superstitious and concerned wife intervened during the traditional Chinese Hungry Ghost month which falls around August to September. "She was worried because you don't have something like the Coast Guard here and she didn't want me to go out to sea during that month," he explains. This put paid to his fishing adventures, but what would take its place?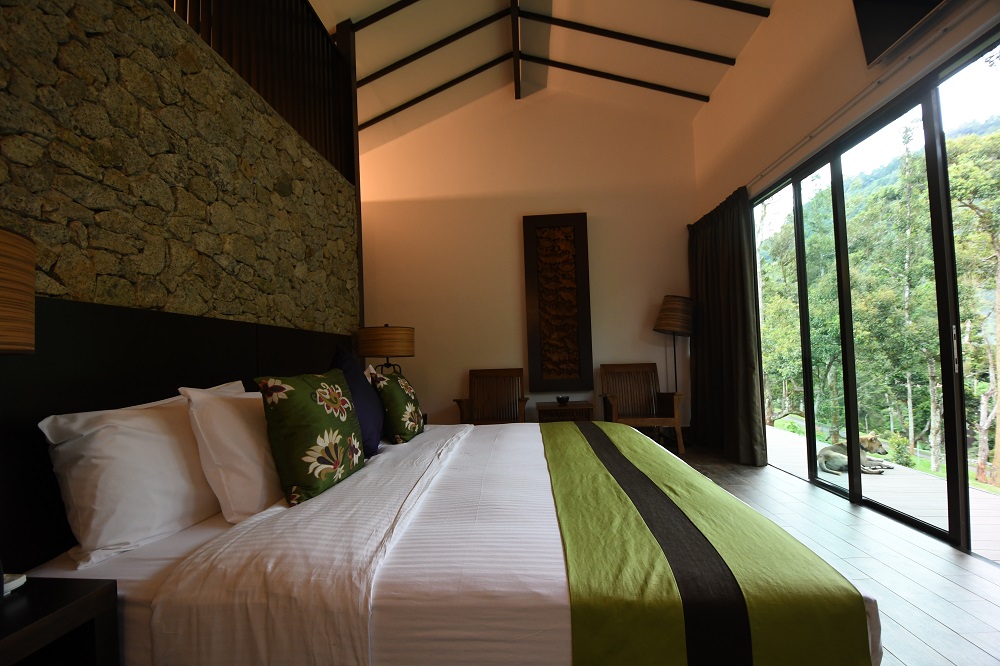 "We both loved Penang, and we both loved durian," he says.
Thus, they turned their sights to Balik Pulau, which is famous for its variants of the thorny, aromatic fruit. After acquiring some 12 acres of former orchard land 10 years ago, they set about building a lovely retirement lodge on the grounds, which is also home to over 40 types of durian trees such as the ang heah (red prawn), or chi (blackthorn), ganja and LCY.
It was during the construction of the lodge that the couple discovered a passion for architecture, interior design, construction and landscaping. Harnessing the help of local artisans and the use of native materials, they began to construct four chalets around the property — intimate spaces with attached bathrooms, luxuriously appointed with a rainshower and other creature comforts. The villas — Indriel, Lhamo, Astara and KuTumba were named after angels and Tibetan Buddhist deities by Lillian, reflecting her spiritual beliefs.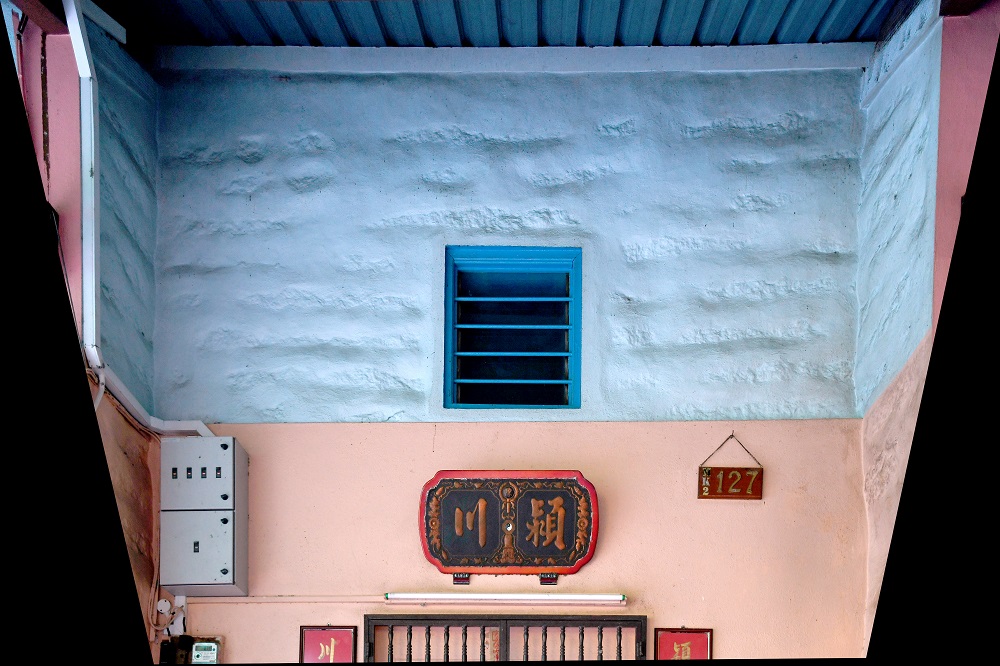 Next came a large events space, games room and kitchen at the peak of their property, a spot which Carl points to as illustrating the splendid 'feng shui' of the land. According to him, the property is surrounded by the "black turtle", "white tiger" and "phoenix" mountain range while it overlooks the "green dragon" — the Straits of Malacca.
However, there is also a scientific basis for why Karuna Hill is such an ideal getaway. "A scientist friend of mine once told me why it's so nice up here. We're at 234 feet (80m) above sea level. The atmospheric pressure is supposed to be perfect for relaxing the human body," he explains.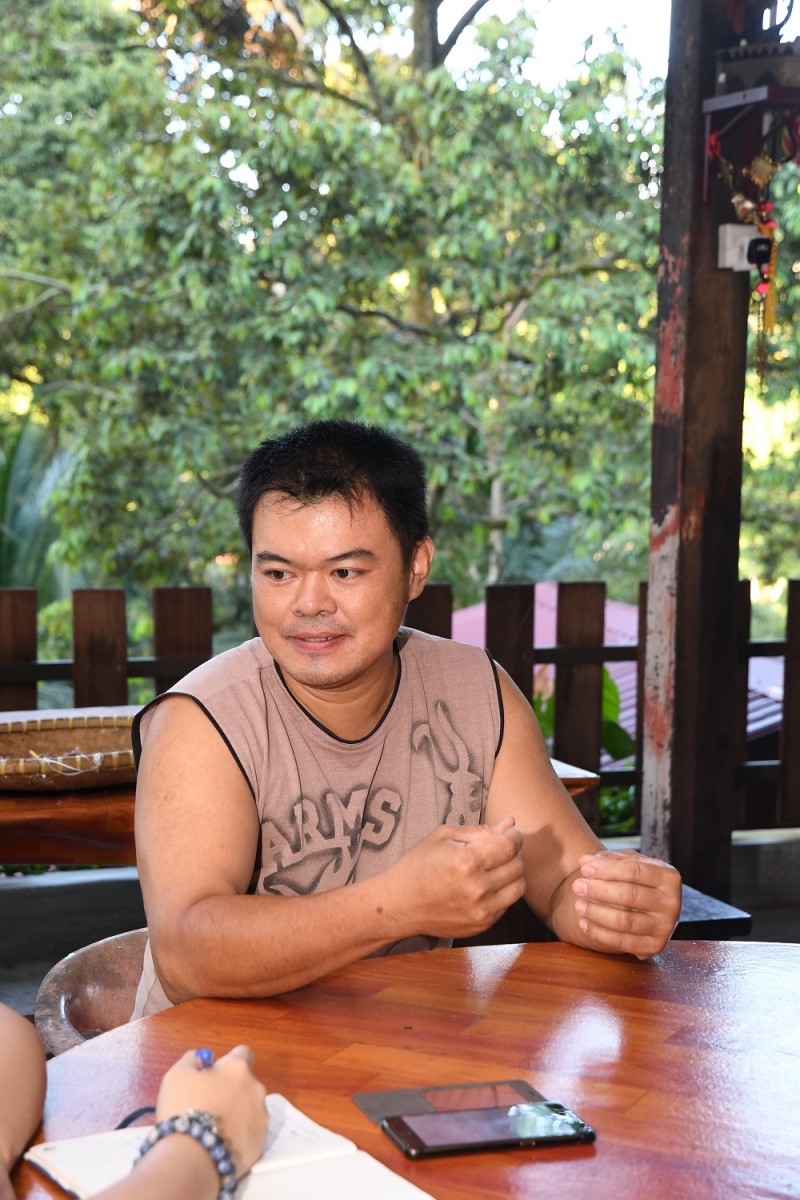 Arguably, what also makes a stay at Karuna Hill so outstanding is a tour of the property with Carl. A sojourn at the resort is not complete without time spent careering off a cliff in a golf cart driven by him, as part of a tour of the grounds. "If you've driven in New York, you can drive anywhere," he says calmly as his cart comes dangerously close to the edge.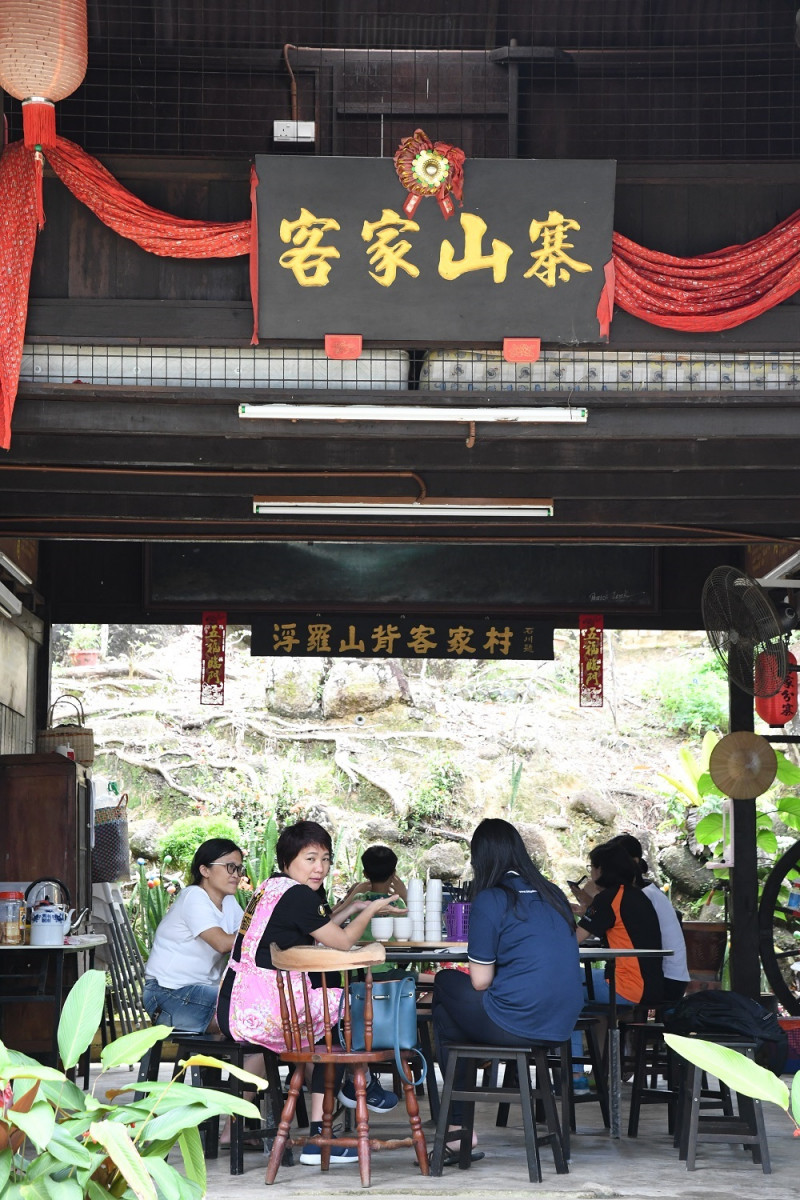 In an act of loving their neighbour perhaps, the Valentis usually recommend that their guests sample the durian at the Rumah Batu farm across Karuna Hill. Named for the hundred-year-old pink and blue house of stone, the Rumah Batu is currently run by Tan Ah Hoe, the third-generation owner of the farm. The former logistics executive has led the charge for transforming the farm into an organic one and reviving the "Rumah Batu" durian — a creamy, sweet, almost fermented-tasting cultivar planted by his grandfather — as part of efforts to make the durian farm stand out.
The farm currently has 30 species of durians, including the famous or chi and Musang King, local delights such as susu (which tastes exactly like milk), golden custardy 'egg yolk' and other novelties such as the Andy Lau.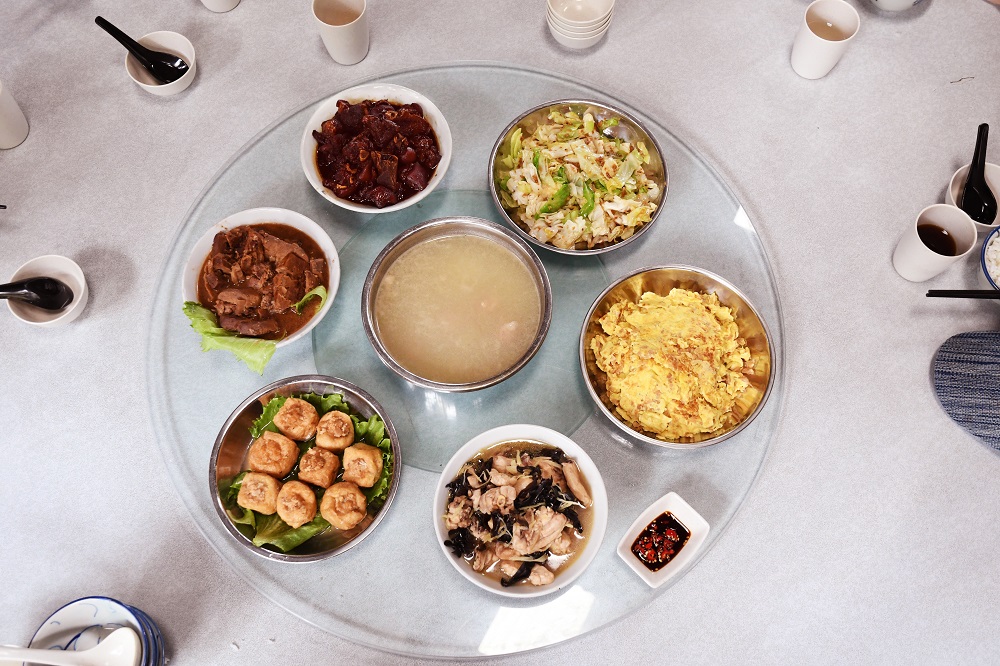 The durian tasting business aspect of Rumah Batu came about due to an unfortunate incident that befell Tan's father. Almost 30 years ago, he broke his arm from a fall and the family, struggling to pay the medical bills, were advised by the doctor to start having durian tasting sessions at their farm to generate more income. They borrowed money to build roads to their farm, and the doctor continued to support them by bringing senior government officers to their farm. Word spread about Rumah Batu's quality offerings. Today, tourists from Johor, Kuala Lumpur, Singapore and even China beat a path to its doors for a taste of the aromatic fruit.
Durian season typically falls between April and July, but he recommends checking their Facebook page for updates before visiting. Ah Hoe is a veritable authority on durian, being able to tell you stories about the origins of different cultivars as you sup on his varieties of durians.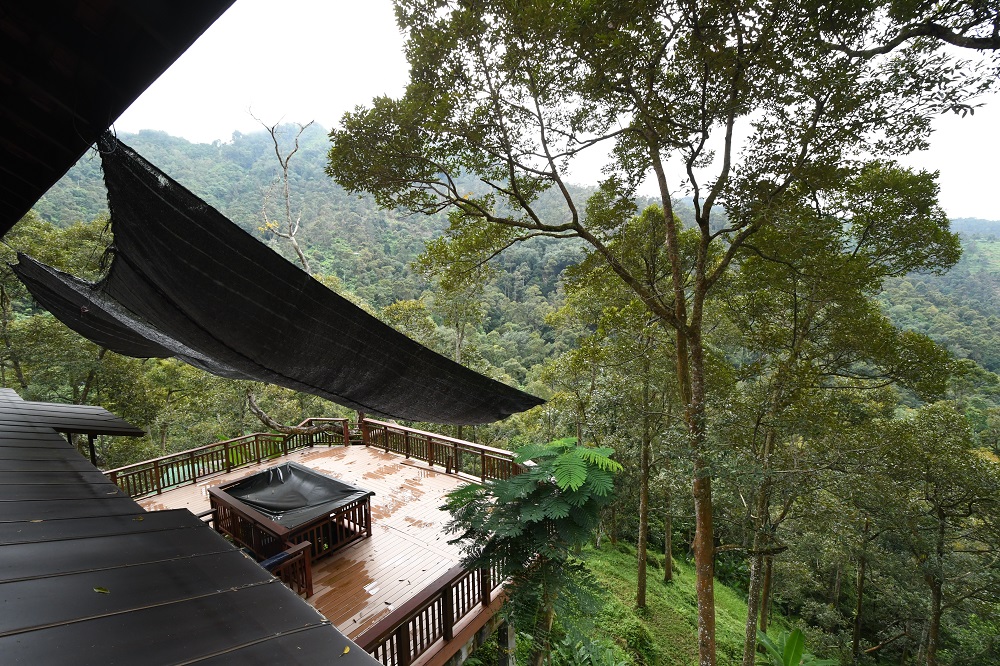 How do you get to Karuna Hill and Rumah Batu? Tucked away in a slip road off Jalan Pantai Acheh, amid a row of modern two-storey terraced houses is a steep path, on private roads in various states of maintenance (or lack thereof). The Captur's hill-start function and excellent suspension make the journey a less bumpy one. (Pro-tip: The road gets dark at night — something people with overactive imaginations should be aware of. The Captur's automatic headlight activation comes in handy at times like this.)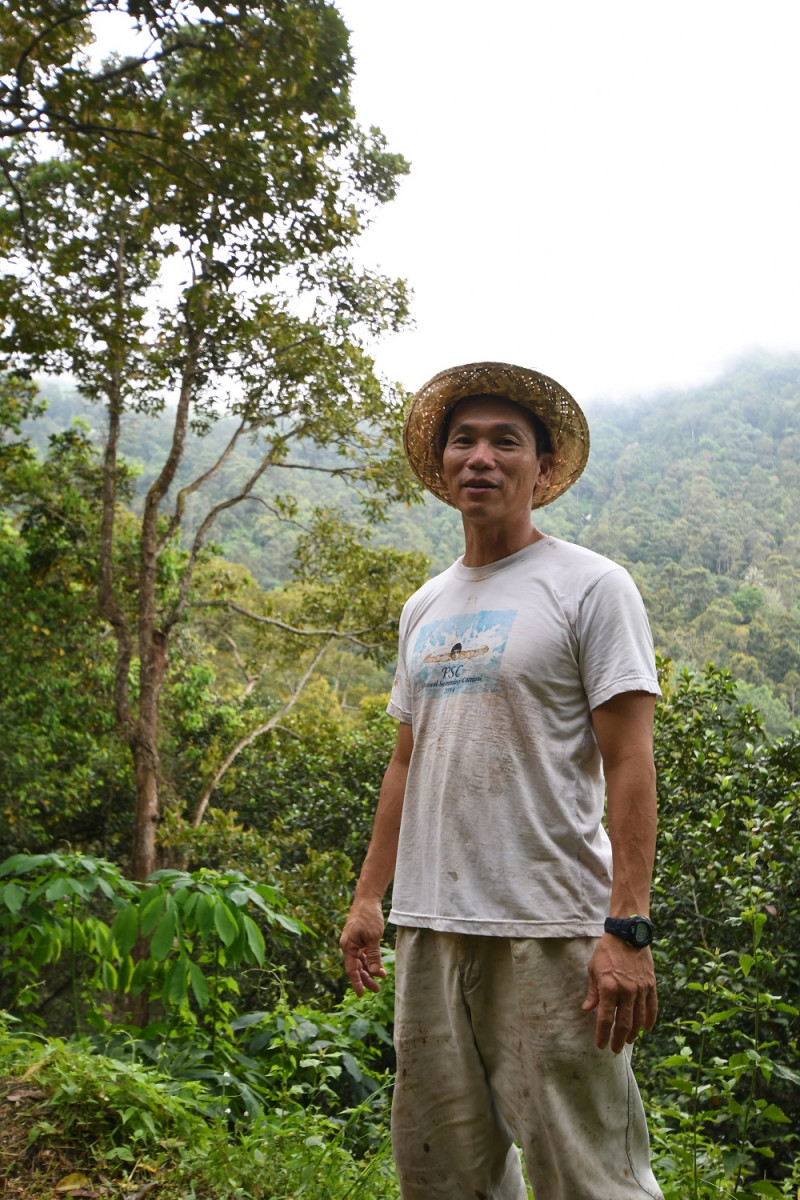 Want something more interactive? Get ready for an adventure back up in the hills of Balik Pulau. The Hakka Lodge is run by three sisters from Johor. Like many transplants to this part of Penang island, they acquired the land upon which their tourist attraction sits as a little retirement hole. On paper, the fresh air, verdant environment and abundance of fruit trees — some 40 types of them — does make it sound like the ideal relaxation hub. But remember what we mentioned earlier about Balik Pulau's tendency to reinvigorate retirees?
That was exactly what happened to Maggie Fong and her two sisters.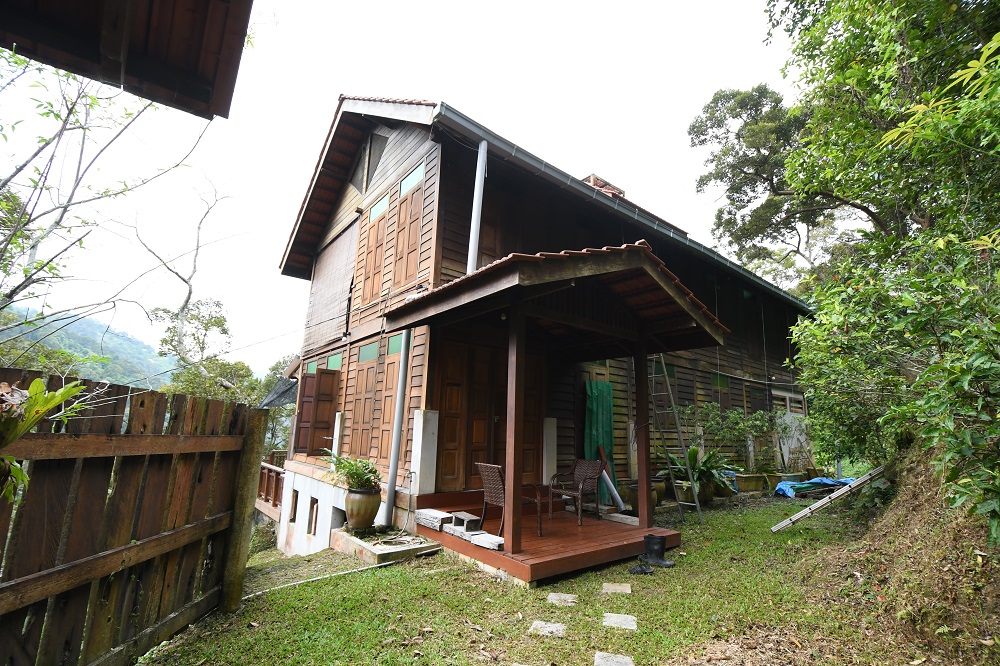 The middle sister of the entrepreneurial Johorean trio is the effervescent face of the Hakka Lodge. She is the one responsible for marketing the place and taking guests on a tour of the premises while her sisters are responsible for the administration of the business and cooking the delectable Hakka delights.
So how did they come to acquire such a promising piece of land? "We have many property investments in Penang, and we decided to buy this piece to build something for our friends to visit for a leisurely weekend," divulges Fong. The siblings made their fortune from running a flyer manufacturing and printing business and sought to invest their wealth.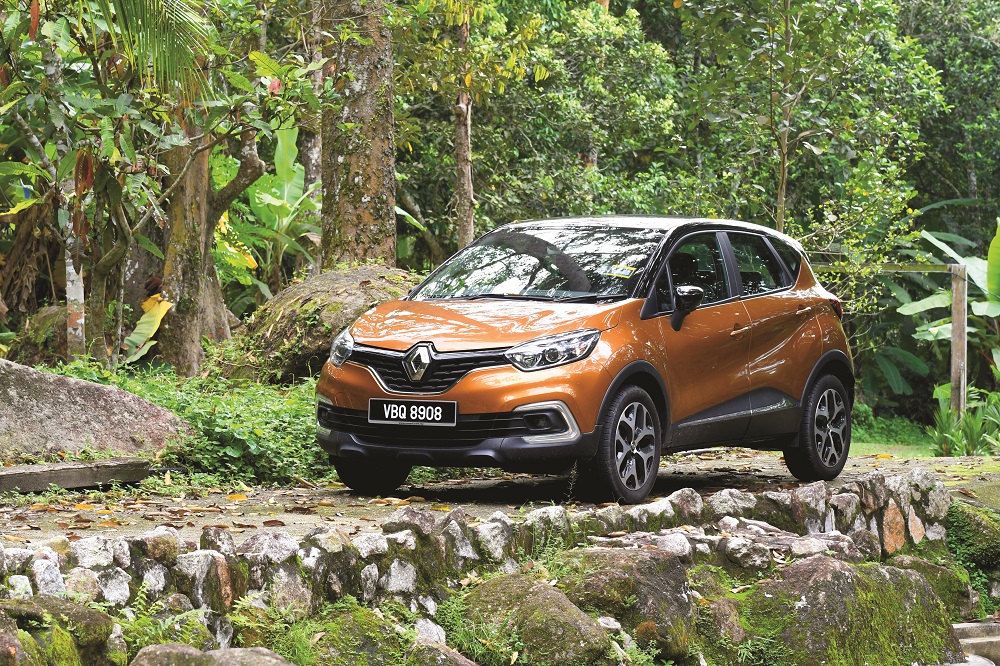 Meanwhile, the vendor was a farmer who had rebuffed all previous offers as the potential buyers then had planned to develop the land. However, when the Fong sisters promised him they would keep it pristine and as untouched as possible, he agreed to sell it to them.
A few years ago, they decided to open the place to the public for lunch. The response was very encouraging — so much so that it made the sisters decide to transform their retirement pad into a full-fledged lodge.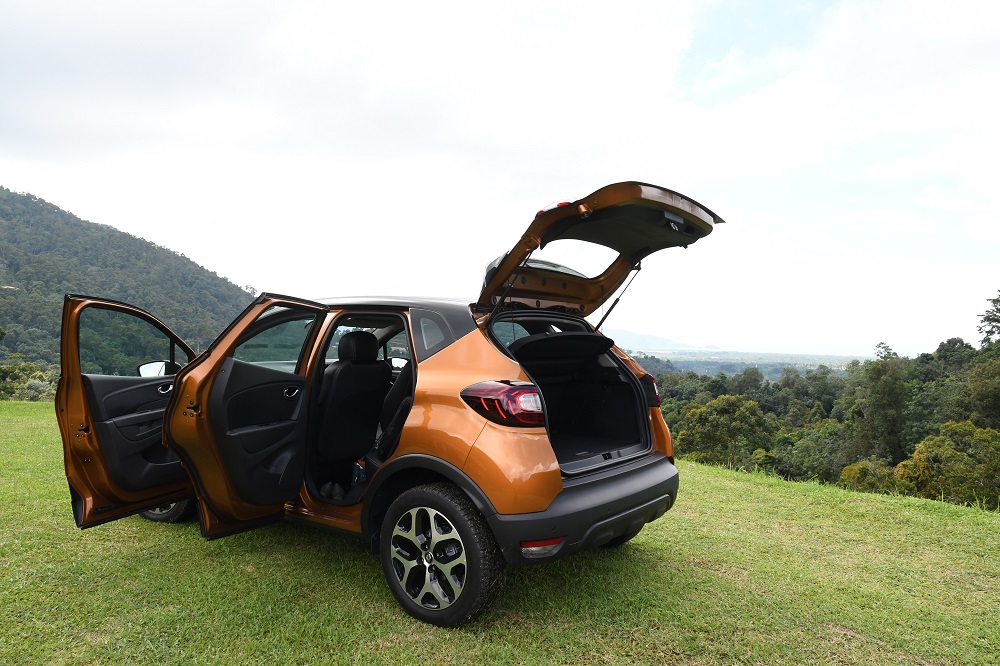 To get up to the lodge, you will first need to set an appointment. Lunch is from 11am to 3pm and will cost RM60 per head (for a table of 10), inclusive of transportation costs. After a wild 10-minute ride up the hills (Pro-tip: If you are a thrill-seeker who is unafraid of heights, jump onto the back of a pick-up truck and hold onto the railings for dear life and an unforgettable experience.), disembark, stretch your legs and feast upon seven wholesome Hakka dishes — all kinds of pork dishes cooked in rice wine, vinegar, and soups, among others — to fortify yourself for the tour around the Hakka Lodge. (Pro-tip: Wear comfortable walking shoes with lots of traction, because the terrain is steep and slippery.)
A series of huts scattered about the grounds contain antiques that illustrate Hakka culture and history. The Hakkas were farming people and were largely involved in paddy farming, rubber tapping and growing nutmeg. The huts also contain recreations of an old-fashioned Hakka home — including a bridal chamber. Notably, all of these huts are built on ledges constructed by the original landowners. Soil is poured and pounded into meticulously-assembled rocks, forming the solid ledges upon which homes are erected and crops are grown. This painstaking, manually-intensive process is how the Hakka tamed the highlands of Balik Pulau. Indeed, this is a testament to their indomitable willpower, which manifests in their legendary stubbornness, strong teamwork and clannish ways.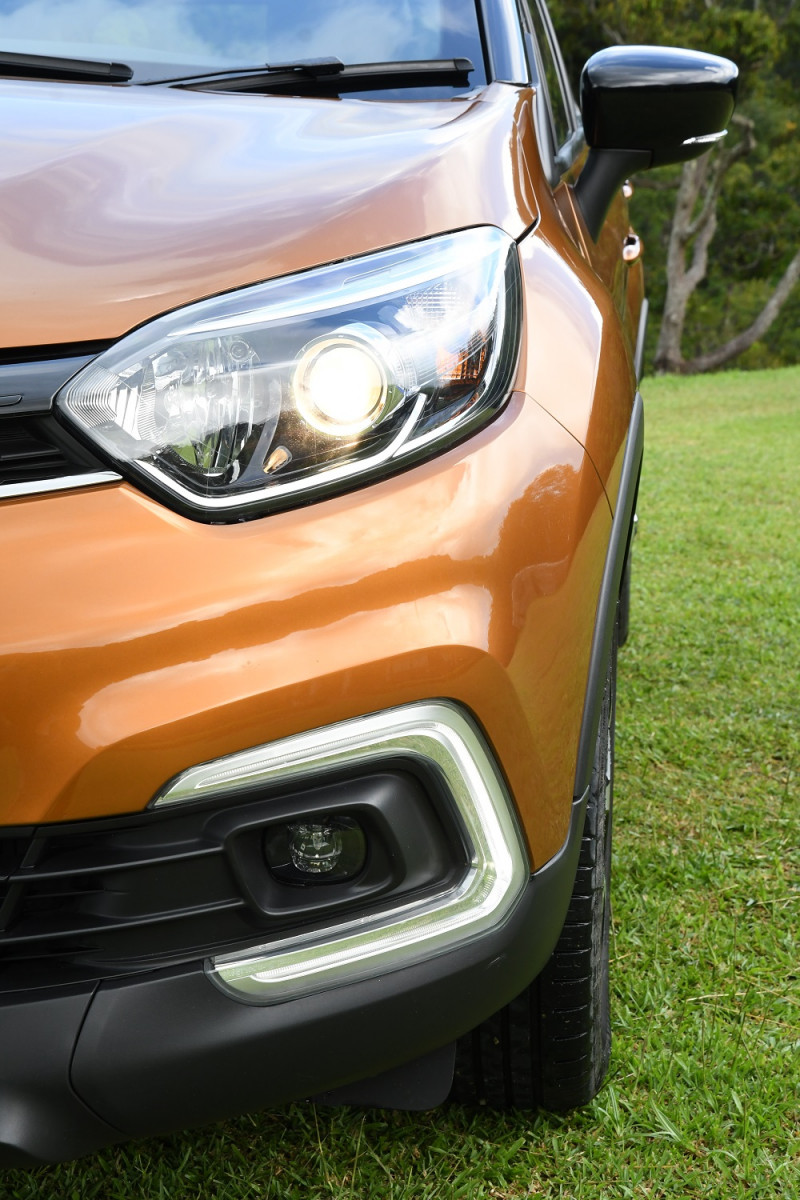 Besides the huts, other facilities on the grounds include a chalet that comes up to RM250 per night that, coupled with a multi-purpose deck overlooking the Straits of Malacca, makes for a wonderful setting for team-building exercises. The various fruit trees — guavas, ciku, mangosteens, rambutans, durians and nutmeg — add to the rural charm of the place, and harvesting the fruits makes for a delightful and delicious extracurricular activity.
Pointing to a tiny island visible from the deck, Fong says the spit of land is named Pulau Betong, the namesake of the southern tip of Balik Pulau. "One day, I'm going to buy that island and rename it Hakka Island! I'll build a cable car linking the lodge to the island," she guffaws.
Even Penangites are not immune to the charms of Balik Pulau. Take married couple Kim and Eric Chong, two former white-collar professionals-turned organic farmers from George Town.
They own Green Acres, an organic farm on the hills of Balik Pulau. It is home to two reconstructed Malay kampung houses and hundreds of fruit trees, including 35 types of durians, nutmeg and cloves.
The family is a proponent of organic farming and the slow food movement, which means being more discerning about the food we eat.
Their Green Acres farm in Penang aims to restore the original farming practices of Balik Pulau's yesteryears. This includes using anaerobic compost in lieu of pesticides to re-grow the topsoil and bringing back native cultivars that have declined in popularity over the years.
Having bought the farm 10 years ago as a weekend home, the couple did not anticipate the huge responsibility that accompanied their property. According to the affable Eric, who was a teacher in his previous life, running the farm quickly became a full-time job. Thankfully, they had guidance from the farmer who used to own the land. In fact, he continues to live on the farm and teaches the Chongs how to maintain it. "We are surrounded by hundreds, if not thousands of farms, run by families who have had to sell their land because their children refuse to work on the farms," he laments.
The Chong family, on their part, is trying to revive the old ways of growing crops as they say the resulting fruits and vegetables are more flavourful and fragrant. Case in point: their nutmeg fruit was a sensation at the Slow Food exhibition in Spain. Eric recalls bringing nutmegs from their farm and brewing nutmeg juice for the exhibition. Before long, a swarm of mostly white folks descended upon their booth, clearing it of their wares. "They had never encountered something so flavourful and fragrant before. They were stealing our samples and before we knew it, we ran out!" he says with a chuckle.
Eric recommends visitors call ahead of time before visiting their farm, not only because Green Acres is a private residence but also to ensure that there are enough fruits — including cempedak, rambutans, bananas, nutmeg and cocoa — to sample. A private tour of the premises that goes on for at least four hours will cost you rm98. Green Acres also provides homestays during certain times of the year. If you are putting up at Green Acres, you will most likely stay at the main building — a decades-old kampung house from northern Terengganu that was painstakingly taken apart, plank by plank, and transported up to the hills of Green Acres to be reassembled. "The house only cost us rm20,000, and the owner was only too happy to replace it with a brick house, but rebuilding it up here cost us 10 times that amount and over a year!" recalls Eric with amazement. Hauling the pieces of the first home up was challenging as it entailed carrying heavy pieces of cengal batu (ironwood) and cengal emas — a hardwood with the most curious golden sheen — up unpaved, slippery slopes. The second home — a smaller kampung house sourced from the same area — fortunately took less time and money to assemble, as the Chongs had learned from their mistakes.
The homestays are the main source of income for Green Acres now, even enabling it to turn a profit. But they serve a bigger purpose — the Chongs hope to entice more younger folk to adopt the organic farming life. They fear that without more heirs to the lands, generations of farming knowledge will soon evaporate.
(Pro-tip: Balik Pulau, like many parts of Penang island, is no stranger to the vagaries of the monsoon season. It will rain frequently and unexpectedly later in the year, so the Captur's automatic windshield wipers which activate upon contact with rain prove to be a useful feature during this time.)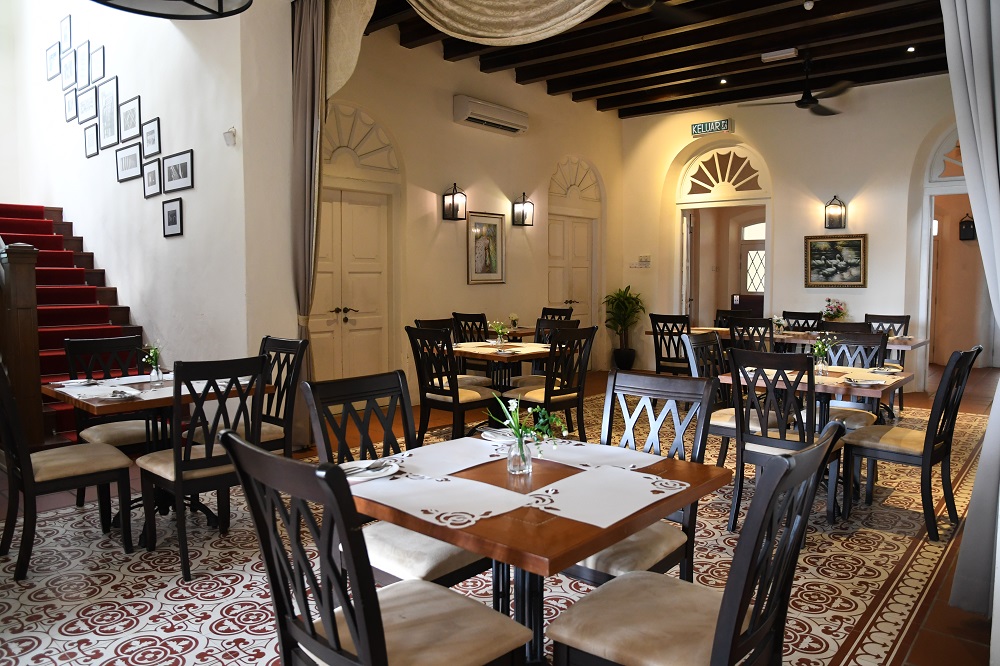 Seeking something less rugged? Head to Botanica Mansion in the new Botanica.CT, a hotel that also doubles as a popular and dreamy events space. Owned by the MTT Group, the former rubber estate staff's quarters have been transformed into a grand colonial-era English manor popular for intimate weddings, registration of marriage ceremonies and other romantic engagements.
Step inside the building and one of the first things you will notice are the birds — specifically, lots and lots of pictures of birds. Avians are a particular source of fascination for the group's chairman Datuk Seri Kenny Ong, explains Botanica Mansion's manager Bob Firdaus. Birds also take centre stage in the Peacock Room upstairs — a hall with a mural of a peacock painted by students of the nearby Prince of Wales International School — as well as the enclosure outdoors where white peacocks, ethereal with their delicate feathers waving in the breeze, mingle with pheasants, turkeys and regular peacocks with their brilliant sapphire and emerald plumage.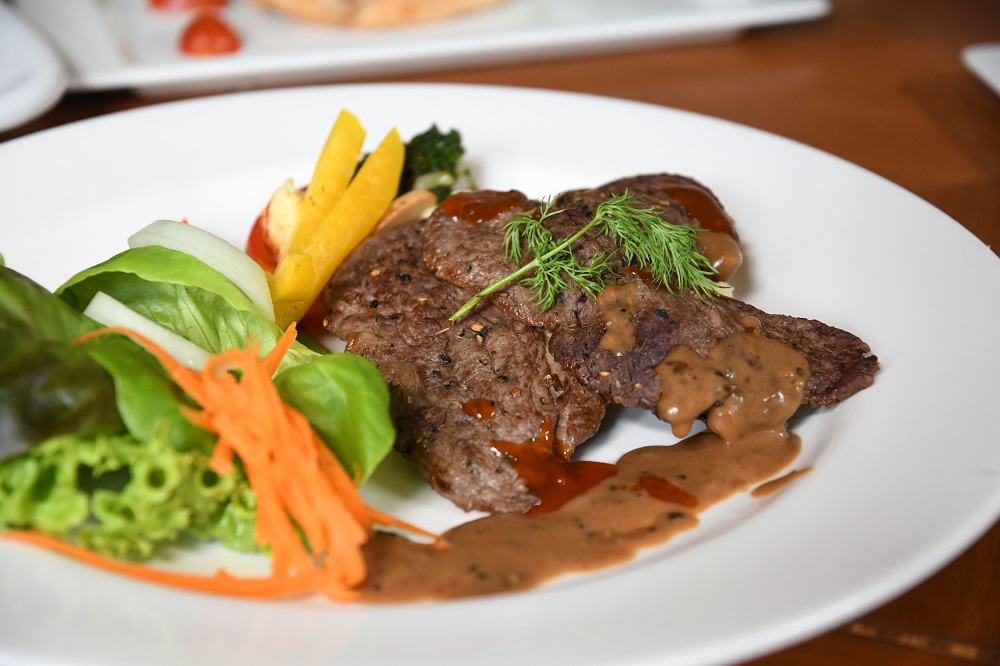 The Botanica.CT emerged as an unexpected find when the developer acquired the estate. Upon discovering the colonial-era house — estimated to be 150 years old — the developer decided to restore the building to its former glory. The old stables were transformed into accommodation — namely the Smokehouse, Garden Suites and the Quarters, which is most often used by parents of the international school students — while the main building that housed the staff was transformed into a restaurant and event space. Key architectural details such as the wooden door arches, beams and thick brick walls were preserved to celebrate its distinct character. Meanwhile, the kitchen and washing area was transformed into a modern enclosed kitchen while the mansion's porch walls were stripped down to its pillars to amplify its sense of spaciousness.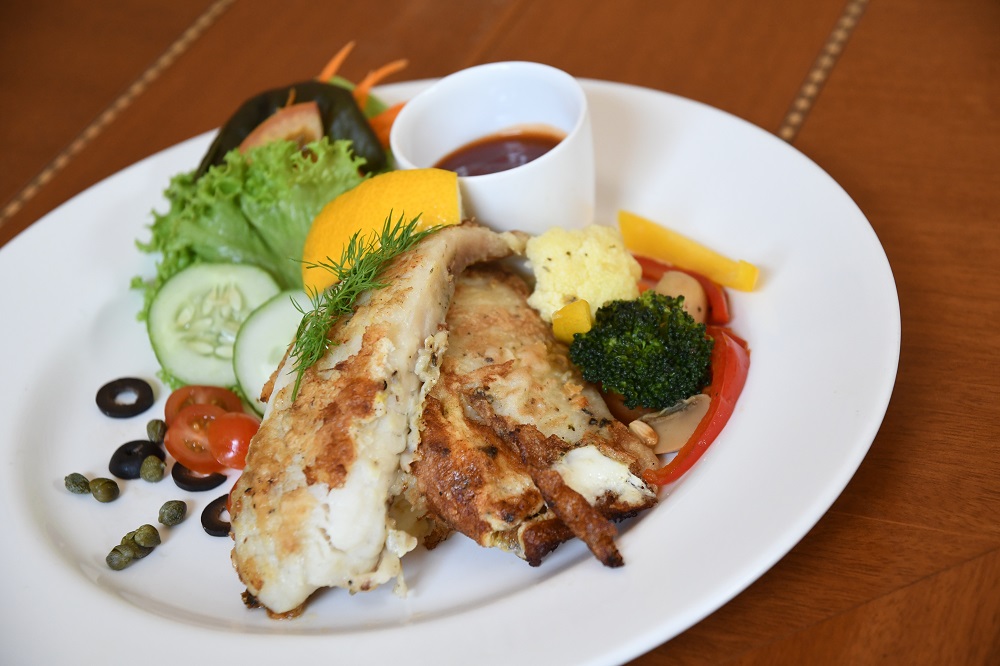 The restaurant serves Asian, Western and fusion fare at relatively affordable prices. Live! sampled a cornucopia of dishes, with notable standouts being the seared minute-steak platter (rm29) — slivers of beef cooked to melt-in-the-mouth perfection; the Mansion Beef Burger (rm22.90) — served with its signature brown sauce and Roasted Salmon Fillet (rm29.90) — with fork-tender salmon amid a bed of vegetables. However, Botanica Mansion is best known for its afternoon tea (rm50 per head).
Read other parts of the story here.
This story first appeared in Live! 2019 magazine. Download your copy of the magazine here.