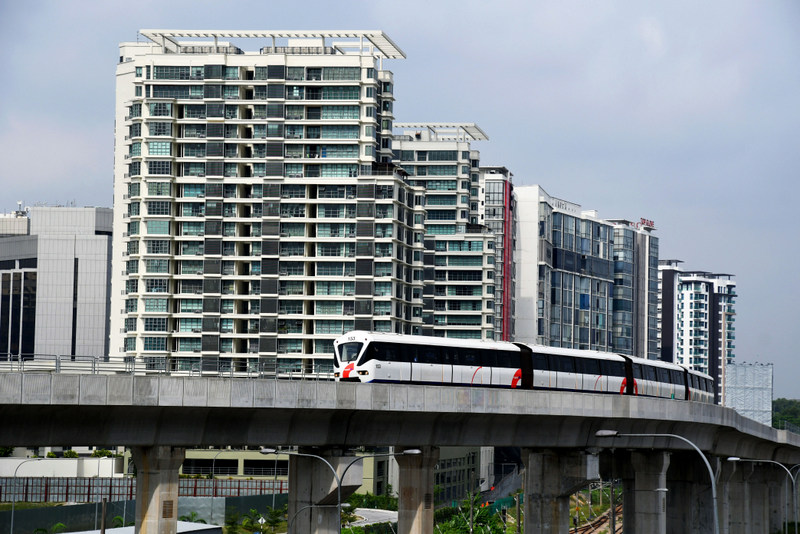 PETALING JAYA (Jan 12): Prasarana Malaysia Bhd has not yet paid contractors of the light rail transit 3 (LRT 3) for work done up to Sept 30 last year worth RM800 million, sources told The Edge.
These sources allege that the contractors have also not been paid for work packages completed since last February, driving several smaller subcontractors to the brink of bankruptcy.
According to sources, the main contractor MRCB George Kent Sdn Bhd (MRCBGK) had met with the works package contractors recently.
"Prasarana had stopped paying us for the work done since February last year. When we requested a meeting with them, Prasarana went silent," said a source.
"We are really hard-pressed in the current situation. How are we going to continue with the work if we are not paid? Some of the smaller subcontractors are saying that they are on the brink of bankruptcy as they don't have enough cash to roll over," said another source.
When contacted, Prasarana declined to comment on claims it did not pay its contractors and details about the LRT 3 funding, but said it was working closely with its partners and stakeholders to fine-tune the implementation of the project, which had been downscaled by the Pakatan Harapan government as part of efforts to pare down the national debt which had swelled to RM1 trillion.
Prasarana had in fact been raising bonds to fund the project as well as its other infrastructure projects annually since 2009 – according to Bond Pricing Agency Malaysia's Bond and Sukuk Almanac 2017, Prasarana had RM24.7 billion worth of outstanding debt papers as at the end of 2017, while in September last year, it issued a further RM1 billion in sukuk bonds.
Last March, Prasarana had also requested for government approval to raise a further RM22 billion via the issuance of debt papers to fund the LRT3 construction works as it claimed that the initial RM10 billion raised from the debt market was not enough.
MRCBGK had purportedly had to retrench about 100 workers after the scale of the 37km LRT 3 – which runs from Bandar Utama to Johan Setia – was slashed by almost half, from RM31.45 billion to RM16.6 billion, while the project deadline was extended by four years to 2024.
While the LRT3 will be continued at this revised budget and timeline, MRCBGK has not yet signed the fixed-price contract with Prasarana is allegedly still negotiating the final details of the contract with the government agency.
A Bursa Malaysia filing shows that the contract was supposed to be executed by Dec 12, 2018.
However, a source said the contract is expected to be executed at the end of this month.
The business weekly attempted to contact Imran Salim, MD of Malaysian Resources Corp Bhd – which is one of the partners in MRCBGK – but could not reach him.