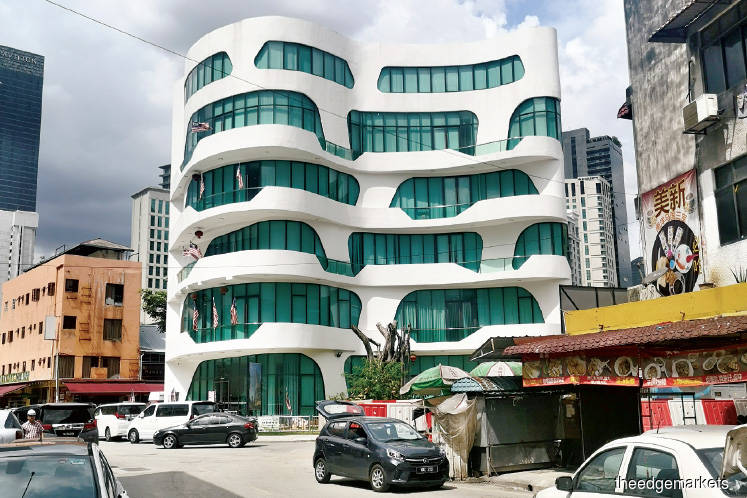 KUALA LUMPUR (Jan 28): The Medan Imbi building owner has offered to buy the two plots of land where the six-storey building and fruit stall is situated.
The Star reports that the owner had obtained necessary approvals from the Kuala Lumpur City Hall (DBKL) to build the structures on two plots of land belonging to the Federal Territory of Kuala Lumpur Lands and Mines Office (PTG) without the land owner's permission.
DBKL had previously issued an eviction notice for the building owner to vacate the premises by Jan 10, which was ignored. The owner of the building was then given until the end of the month to suggest a solution.
Federal Territories Minister Khalid Abdul Samad was quoted by the daily as saying that the owner has written to PTG, and forwarded the copies to the Federal Territories Ministry and DBKL to propose the solution.
"We are only trying to resolve the fact that the land and the building belong to different owners. It is either the building owner buys the land or PTG takes over the building. These are the legal options.
"Any settlement will not absolve the building owner of wrongdoing. We are not legalising the owner's wrongdoing. The owner will still need to pay the fine and what is due.
"However, it is most likely that PTG will take over the building if no settlement is reached.
A Malaysian Anti-Corruption Commission (MACC) investigation will be undertaken, to determine how the development order was approved, and to ascertain if there were elements of corruption and abuse of power involved.
The publication reports that Khalid also said he would reveal a similar case next week, of a building that was constructed on government land without the required approvals.