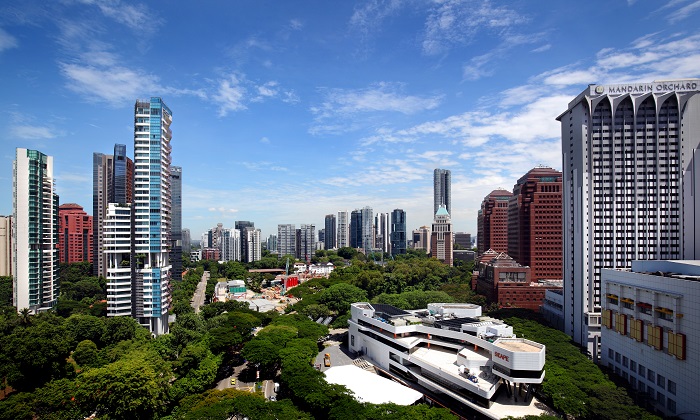 SINGAPORE (March 4): Ground-floor retail rents along Orchard Road are expected to climb 0.8% y-o-y to S$41.55 psf per month this year, and this prime segment will continue to lead a gradual recovery of the overall retail rental market, says Colliers International. While overall retail rents will continue to be flat over the next two years, it will pick up "sustainably" on more favourable supply-demand dynamics from 2021, the consultancy says.
URA data showed that retail rental fell by 1.0% for the whole of last year, compared to the 4.7% and 8.3% declines recorded for 2017 and 2016 respectively. This could signal the end of a long-running decline since 1Q2015, says Colliers. Meanwhile, overall rents in the Central Region climbed by 1.2% q-o-q in 4Q2018, while retail vacancies during that period rose to 8.5%, up by 0.9 percentage points q-o-q and 1.1% y-o-y.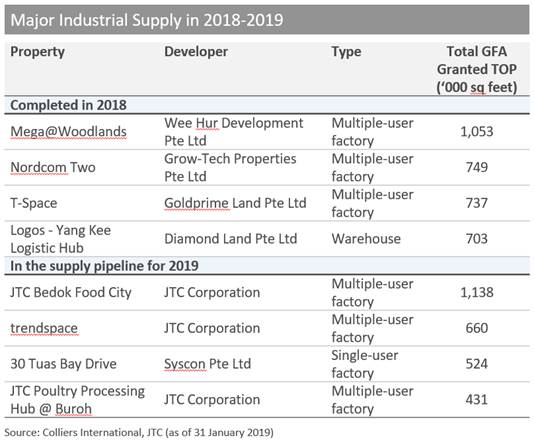 Industrial
Last year also saw a record increase in the number of leasing records for industrial space, climbing 14.6% y-o-y to 10,473 records. It is the highest jump since JTC began tracking the data in 2000. Occupiers took up 7.3 million sq ft of industrial space for the whole of 2018, and demand is expected to remain strong this year at 17.6 million sq ft on a nett lettable area basis. It will be driven by use of business parks, high-spec buildings, data centres, and central kitchens.
In 2H2018, business park monthly rents rose 2.9% y-o-y to S$4.31 psf and tenants favoured newly completed and refurbished buildings with better specifications and in good locations. Meanwhile, upper floor rents in high-spec industrial buildings outside of science and business parks increased 2.1% y-o-y to $2.90 psf per month. — EdgeProp.sg