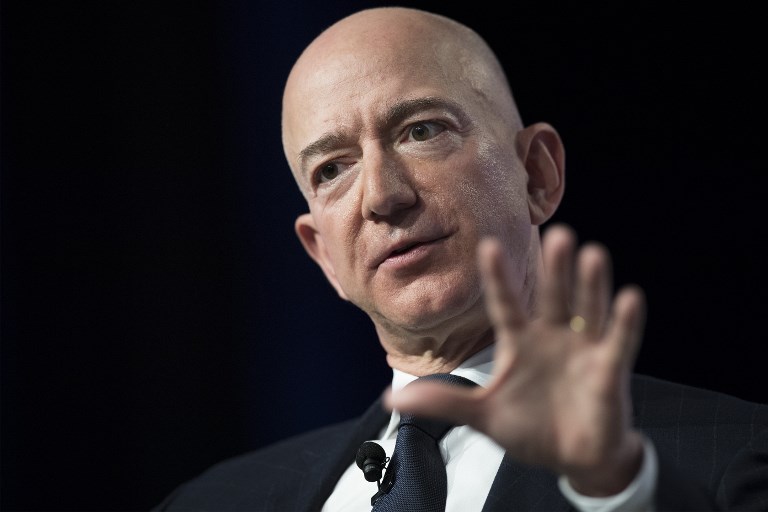 KUALA LUMPUR (March 6): The total combined net worth of Forbes' world's billionaires list in 2019 have contracted to US$8.7 trillion from US$9.1 trillion in 2018, marking the first decrease in the billionaires' combined wealth since 2016 and only the second decrease in the past decade.
Forbes today released its 33rd annual ranking of the world's billionaires, which comprises 2,153 billionaires, down from 2,208 in 2018 (32nd annual ranking).
A record 994 individuals are worth less than a year ago, compared to 360 members last year.
"The billionaire ranks prove that even the world's richest are not immune to economic forces and the volatility of world markets. Yet, even with strong headwinds, resourceful and relentless entrepreneurs find new ways to get rich," said Forbes assistant managing editor of wealth Luisa Kroll.
Amazon founder Jeff Bezos remained in the top spot for the second year running, increasing his net worth to US$131 billion, up US$19 billion from 2018.
Microsoft founder Bill Gates, who held the top spot for the longest time, remained in the number two position with a fortune of US$96.5 billion, up from US$90 billion last year.
Meanwhile, Kylie Jenner, at 21 years old, became the youngest billionaire in the world and the youngest self-made billionaire of all time, as she made the 2019 Forbes Billionaires list for the first time.
There were 195 newcomer billionaires into the list this year, while 247 people dropped out of the rankings, more than double the number who dropped out in 2018.
By country, the US leads with the greatest number of billionaires, with 607, followed by China with 324 (down from 372 last year), Germany with 114 (down from 123), India with 106 (down from 119) and Russia with 98 (down from 102).
In terms of total amounts of money, United States billionaires maintain the greatest cumulative wealth, with US$3.1 trillion, followed by Asia-Pacific with US$2.5 trillion, Europe with US$2.25 trillion, The Americas (not including US) with US$550 billion, and the Middle East/Africa with US$218 billion. — theedgemarkets.com
Click here for more property stories.