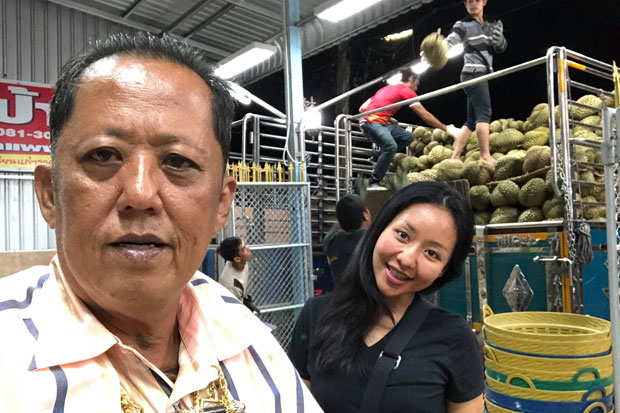 KUALA LUMPUR (March 6): Are you male, single, aged 26 to 40 and "be willing to learn all he can about the durian trade"?.
Durian trader Anont Rotthong, 58, from the southern Thai province of Chumphon is looking for a husband for his 26-year-old daughter.
"Anyone who knows how to buy and select durian and source the fruit from orchards can take my daughter's hand. I won't ask for a single baht in dowry from him but will instead give him 10 million baht (RM1.2 million) in cash, 10 vehicles, a house, two durian markets and the daughter who graduated with honours from Assumption University and had a master's degree from Sun Yat-sen University in China," Anont wrote in his Facebook page recently, reported The Bangkok Post.
Daunted by her high educational background?
"No need to show me your university degree," Anont assured, but he "can't be lazy and he should not know how to spend money so as to save it".
This resulted in the media descending on Anont to get more details, and he said: "The man who will join my family must be good and must not be a gambler."
According to the Bangkok Post report, the business man said that he was afraid that his daughter, Kansita may become "too old for marriage" if there were further delays.
He also added that he was "ready to retire and hand over his durian trade and export business to the next generation".
The Thailand-based English daily also reported that Kansita seems to be going along with her father's endeavour.
"At first, I thought my dad was joking but it turns out he's seriously looking for a son-in-law. My siblings and I respect his decision," she was reported saying.
Kansita's desires in a man also mirrored her father's "qualifications" for her future hubby: A decent man who works hard and loves the family "is good enough for her".
Kansita is Anont's youngest and only single daughter.
Any suitors from Malaysia?