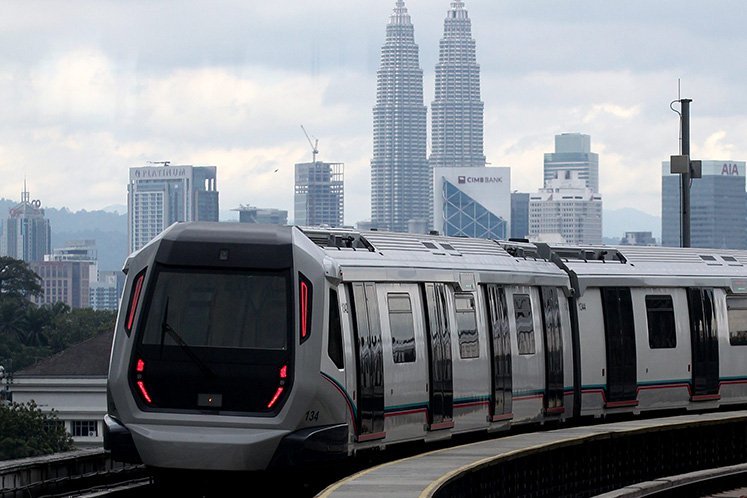 KUALA LUMPUR (March 6): January ridership for the Sungai Buloh-Kajang (MRT SBK) mass rapid transit rail line has gone up by 40% since the authorities introduced subsidised travel passes, reported The Malay Mail today.
Prasarana Malaysia Bhd said January "passenger traffic for the MRT surged 40% compared to the same period last year, while ridership for all Rapid Rail services rose 13%".
"We can say that for MRT ridership alone, we saw an increase of 40% year-on-year," Prasarana Malaysia told the news portal.
The same report by The Malay Mail also stated that the 40% increase "would mean it added 56,000 new daily passengers or 196,000 total, surpassing last year's ridership target of 150,000 passengers a day".
But the MRT SBK line is still considered "largely underused" even with about 200,000 passengers a day as it is designed to handle up to half a million riders daily.
It was reported that the line "needs at least 250,000 passengers daily to recoup cost".
Started on Jan 1 this year, commuters using the My100 can enjoy unlimited ride for 30 days on all forms of RapidKL rail and road transport, including MRT, LRT, monorail, BRT Sunway, RapidKL buses and MRT feeder buses.
My50 pass holders can have unlimited rides for 30 days on all RapidKL buses and MRT feeder buses, not including BRT, for RM50.
The subsidised travel passes are only available to Malaysians.
Prasarana also added that 100,800 riders have already bought the passes, which represents "roughly a tenth of public transport users in Greater Kuala Lumpur/Klang Valley".