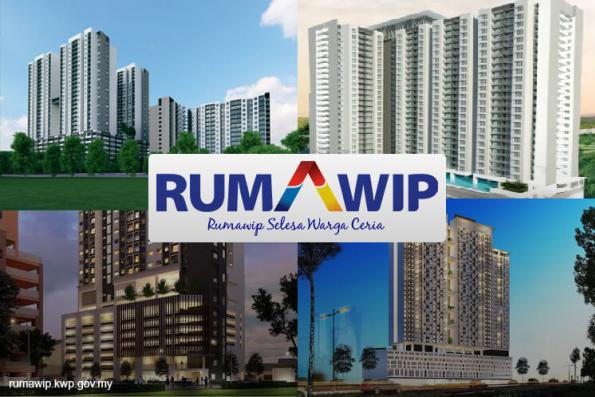 KUALA LUMPUR (March 6): Buyers of Residensi Jalilmas in Bukit Jalil, Kuala Lumpur received their keys ahead of schedule in a ceremony attended by Federal Territories Minister Khalid Abdul Samad.
This is the seventh project completed by Aset Kayamas under the Residensi Wilayah project.
Residensi Jalilmas sits on 1.32ha of land, and comprises a total of 1,050 units in two 39-storey blocks, reported The Star today.
"Each unit is 800sq ft with three bedrooms, two bathrooms and one carpark," said Khalid.
Priced at RM198,000, owners could opt for full furnishing for an additional RM30,000.
"This project is in line with our vision for affordable housing to be close to public transportation. There are two LRT stations within 1km, accessible via covered walkways. As such, the residents can use the LRT instead of having to drive their own cars. This way, we hope to tackle housing and traffic congestion issues together," Khalid said at the ceremony.
*FT Ministry to build 10,000 'Residensi Wilayah' affordable homes in KL
*'Affordable homes will be one of our priorities', says deputy minister
"The government is constantly looking at positively improving affordable housing that fits present needs, by offering a comfortable environment that is family-friendly, practical and reasonably priced.
"Many Residensi Wilayah units are still for sale, and those interested can apply through the Residensi Wilayah website.
"We target to approve 8,000 to 10,000 more units this year. It will be of better quality with a minimum built-up of 900sq ft, compared with 800sq ft previously," Khalid added, noting there is high demand for affordable housing as thousands are still on the waiting list.
Aset Kayamas has completed 4,770 units so far, while upcoming Residensi Kepongmas and Residensi Wangsamas will be offering a total of 1,995 units, slated for completion this year.
The ceremony was also attended by Federal Territories Ministry deputy secretary-general (management and socio-economic) Datuk Rosida Jaafar, Kuala Lumpur City Hall executive director (planning) Datuk Mahadi Che Ngah, Aset Kayamas founder and chairman Tan Sri Chai Kin Kong and Aset Kayamas executive director Michael Chai.