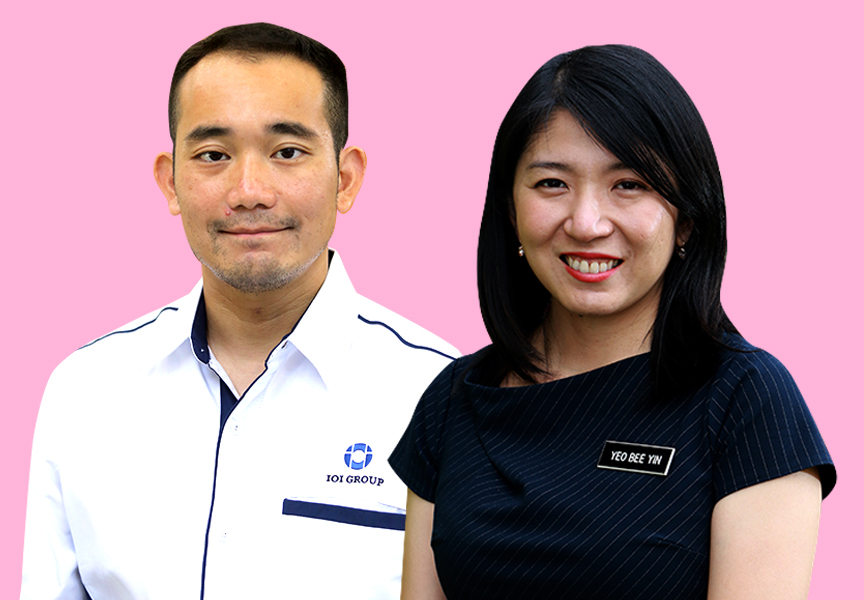 KUALA LUMPUR (March 11): IOI Properties Group Bhd CEO Lee Yeow Seng and Energy, Science, Technology, Environment and Climate Change Minister Yeo Bee Yin registered their marriage today.
According to Sin Chew Daily, Yeow Seng and Yeo signed the marriage certificate witnessed by the groom's parents, IOI Corp Bhd executive chairman Tan Sri Lee Shin Cheng and Puan Sri Hoong May Kuan as well as Yeo's parents.
The Chinese daily reported that the wedding reception will be held on March 29 at Le Meridien Hotel, Putrajaya.
News that Yeo and Yeow Seng were dating first broke end of last year after one of the couple's friends posted a picture of the duo on social media. Both did not deny nor comment on the news at that time.
Yeow Seng, 40, was appointed to the IOI Properties' board on February 2013 as CEO. Meanwhile Yeo, 35, is a two-term lawmaker who is currently Bakri MP and was sworn in as a minister in the new Pakatan Harapan government on July 2, 2018.
Interestingly, Yeo mentioned on her website www.yeobeeyin.com that before her family moved to Batu Anam, Segamat, Johor, the family had stayed at a palm oil estate called Gomali Estate where her mother was a clerk for Dunlop and later IOI when it bought over Dunlop later.