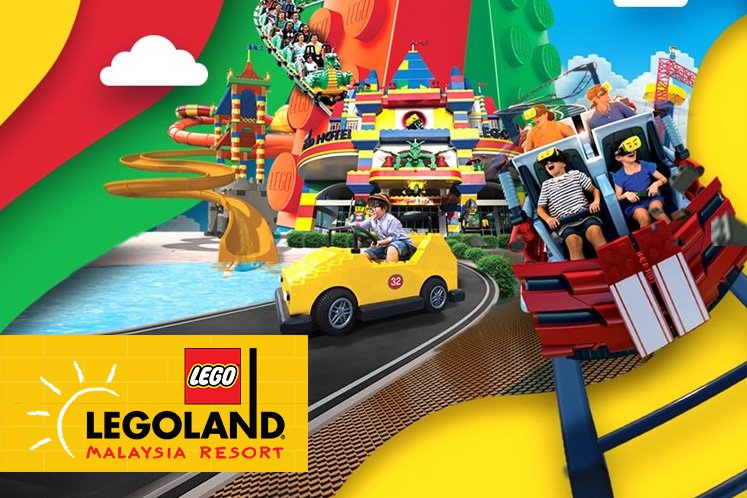 KOTA ISKANDAR (March 12): The Johor government has indicated that it is possible they might buy several properties owned by Khazanah Nasional Bhd in Iskandar Puteri including Legoland Malaysia.
The Star reports that State International Trade, Investment and Utilities committee chairman Jimmy Puah Wee Tse said that Khazanah, through its subsidiary, Iskandar Investment Berhad (IIB), held several catalyst projects within the Iskandar Malaysia area.
IIB's investments in the southern region was mostly in properties, such as Medini, EduCity and Legoland Malaysia.
"This is a strategic plan where it is the norm for a company to sell off some of its assets as part of its corporate restructuring.
"We have not been informed if they wanted to sell Legoland Malaysia and I am actually surprised by such rumours but I believe the park will still continue to operate even if they sell it to a third party," he said.
Puah said the state government was willing to discuss buying some of the properties, including Legoland.
"Let us see if there is a proposal from them and if we are a willing buyer and they are a willing seller first," he added.
A recent report by Bloomberg said that Khazanah Nasional was considering the sale of Legoland Malaysia Resort, according to those familiar with the matter.
Valued at around RM1bil including debt, Khazanah is considering potential divestment of the theme park, part of the sovereign fund's review of non-core assets, it was reported.
Legoland Malaysia is located in Johor, is owned by a Khazanah unit and operated by Merlin Entertainments.
The first Lego-themed park in Asia, it covers an area equivalent to over 50 football fields, and features over 15,000 Lego models made from over 60 million bricks.
Khazanah managing director Datuk Shahril Ridza Ridzuan has said that Khazanah would consider selling Legoland if there was a good offer.