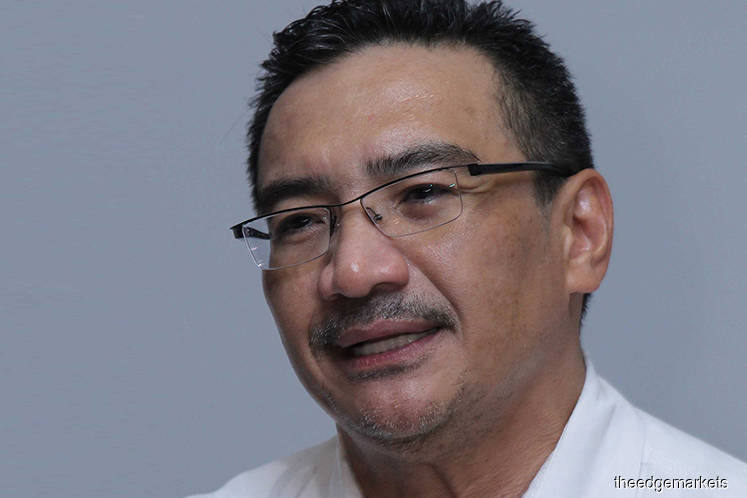 KUALA LUMPUR (March 13): Former defence minister Datuk Seri Hishammuddin Hussein has no objection to the investigation that will be carried out against him and former officers in the Defence Ministry (Mindef) over the alleged leakage of government funds believed to be in excess of RM500 million under the ministry's land swap deals involving development projects.
"Go ahead, proceed with the investigation. For me this might just be another ploy to sway the attention away from the weakness of the government administration and the weakness of the ministers in their respective ministries," he told reporters at the Parliament lobby yesterday.
"They (the government) still want to bring back issues related to the former government, and in this case with my officers, it is not something new, I was accused before too," Hishammuddin added.
Last month, Defence Minister Mohamad Sabu said in a statement that the Special Investigations Committee (SIC) chaired by former auditor-general Ambrin Buang has found that there were losses in 16 land swap projects involving 1,286 hectares (2,923 acres) of Mindef's land worth RM4.756 billion, and involving development costs of RM4.886 billion.
On Saturday, Deputy Defence Minister Liew Chin Tong was reported as saying that Hishammuddin's former aides were also involved in the land swap deals.
"They never stop with their accusations that are sometimes baseless and unfounded, and these things have already been presented to the authorities. I have been consistent all this time — you are wrong if found guilty — but let the investigation run its course," Hishammuddin said.
"For now, I would like to say to Mat Sabu and Chin Tong: lead the country and show leadership. The security of the country is very important.
"What is your plan (for the ministry)? I don't see their plans for the defence of this country, I don't see their plans for the defence of Sabah, and I don't see their plans about making sure that there are enough allocation to maintain our security forces," he questioned Mindef.
Meanwhile, Hishammuddin clarified that he is still willing to assist the government to locate fugitive financier Low Taek Jho, or Jho Low, who is being sought to assist investigations surrounding the 1MDB scandal. He said he has been consistent in seeking for the truth about the scandal.
"I have been consistent on that and if Jho Low is critical (to the investigation), I will do my part, but it's not something that can be done by just one man.
"It's not as easy as that because it involves third parties, it involves governments," he said.
In October last year, Hishammuddin offered his help to the government to track down Jho Low through his contacts in China that he developed during his tenure as defence minister, saying he wanted to see closure to the 1MDB case.
"I have told the IGP (inspector-general of police Mohamad Fuzi Harun) of any developments that I have, whether in China or other countries.
"My contacts are wide and I will deal with the IGP (on this issue)," he added.— theedgemarkets.com