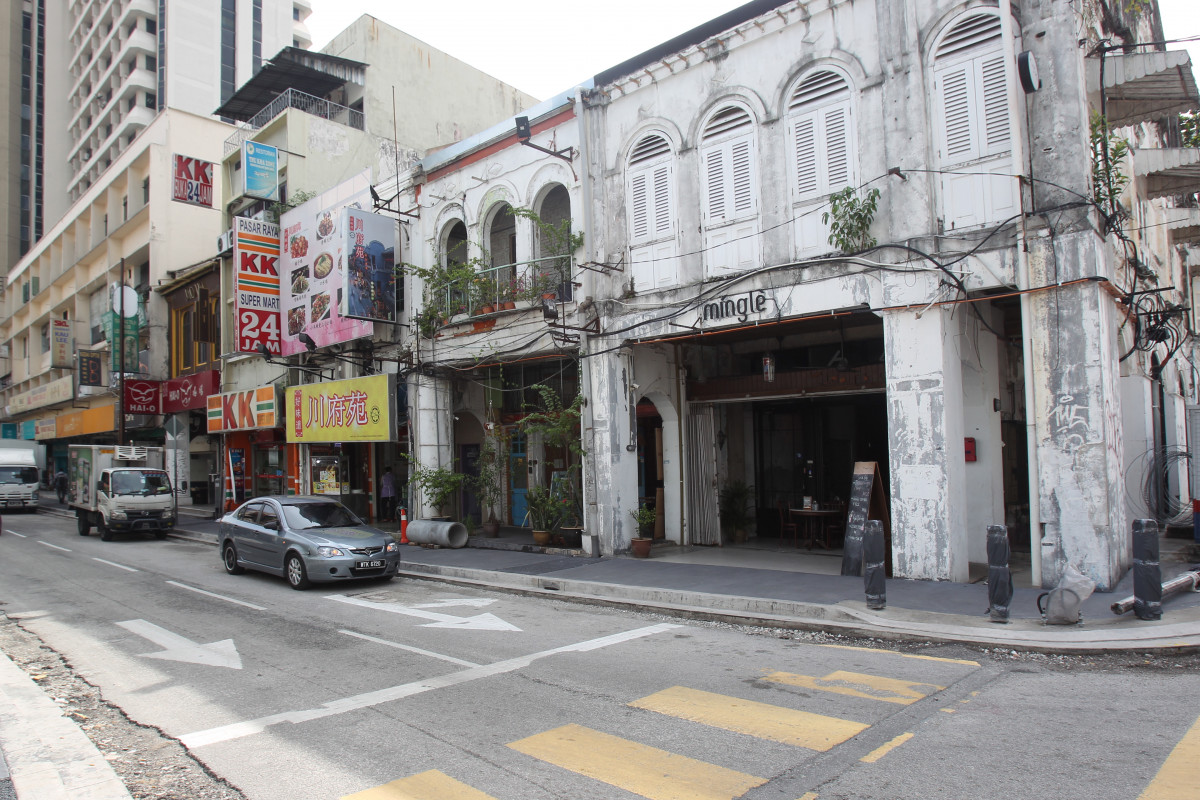 KUALA LUMPUR (March 15): When T-rex symbolically did the closing honours of the Rex Cinema back in 1993 as the "starring character" of Jurassic Park, many must have sadly wondered if they would ever be able to step within the doors of this cherished meet-up point again.
Like the extinct dinosaur, the closing of the iconic landmark in Jalan Sultan here marked the end of an era of standalone cinemas with their huge canvas-painted posters, as they were taken over by cineplexes with digitally printed billboards.
Thus, the theatre that witnessed the laughter, tears and many-a-bondings of the city folk then, could only store within its shuttered bosom all the memorable moments of the peers around the ages of Yeo Bee Yin to Dr Mahathir Mohamad.
Now, there's good news for those hoping to relive the nostalgia within the still-standing building, which has been used as a hostel, and more recently, the REXKL Flower Market 2019 to usher in the Spring Festival.
The team behind the much-visited event is not stopping with the pop-up flower market. Recognising the value of this once popular cinema which dates back to 1947, they are planning to revive the hive of life it used to host, reported The Star.
"Rex was a centre for the community to gather. Families would come here for highly anticipated outings and couples would meet here for pak toh (date).
"We want to bring back this community spirit," said architect Shin Tseng, who is mobilising this project together with architect Shin Chang, curator Beatrice Leong and several other partners and investors.
Rebranded as RexKL, the archaic edifice will be transformed to an art and culture space to be opened in phases between May and September.
Several programmes have been lined up, including an exhibition in conjunction with KL Architecture Festival.
The 1,000-seating main hall will be turned into a park-plaza zone complete with skylight and greenery.
The area where the first class seats used to be will be converted to a theatre space for film screenings and workshops.
The 30-bay carpark on the ground floor, where the flower market was held, will be rejuvenated into a retail space with both permanent lots and thematic kiosks.
And all these will be done with the main structure – which survived two fires in 1957and 2007 – intact.
"We will reactivate it by offering new content while leaving the building as it is.
Crediting the building's original architect James Robert Vethavanam, Chang said: "It is a very utilitarian building with a well-thought-out design."
"It was purpose-built for 1,000 persons; it created a journey for cinemagoers – from buying tickets to enjoying first class exclusivity. It offered a unique experience which is not available in today's generic buildings," Tseng added.
"Rex had become unappealing over the past decade simply because it lost its usage," Leong pointed out.
Inspired by "a movement to make Kuala Lumpur better", some may recognise the team's efforts in the now-popular Chocha Foodstore in the adjacent Jalan Petaling, repurposed from a former brothel.
"We are just people who love Kuala Lumpur and want to work with the community so that this area will evolve," Tseng added.
The team has spent time brainstorming with the Chinatown community to determine the best use for the relic landmark, when the idea was first mooted in 2017.
"We will also look at what the city or the community in Jalan Sultan needs before deciding on what the building should offer.
"We believe they need a space to converge and communicate," stressed Leong.
She advocates that such rejuvenations should be applied to the many vacant buildings in town, not just defunct cinemas.
"Why build when you have all this vacant space? Kuala Lumpur is a city full of transition, people come and go. There are always spaces to be looked at, gaps to be filled with new programmes.
"Things will take on a fresh meaning every time you give it new content," she said.
Tseng said downtown Kuala Lumpur has become a neglected spot because it no longer draws attention.
"We hope RexKL is a start in shedding light on the many resources we have here which are often overlooked," he highlighted.