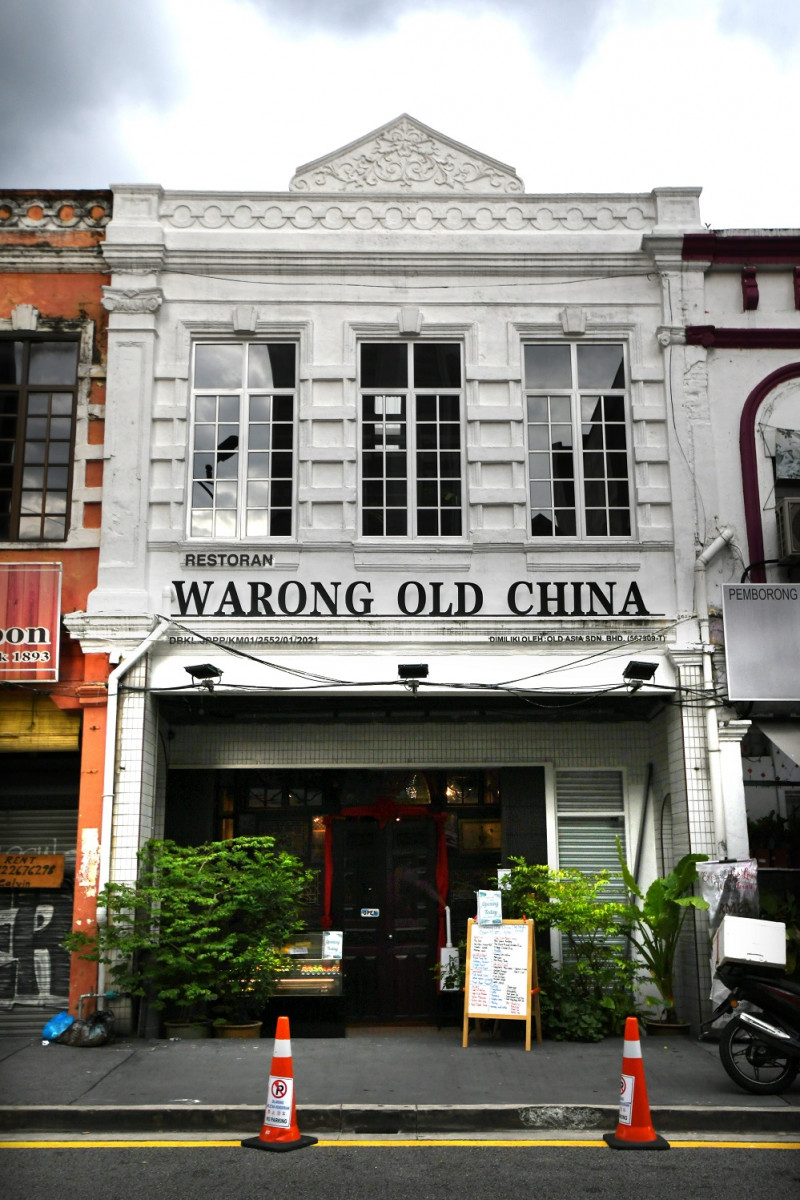 Nostalgy sells. Savvy entrepreneurs are zooming into reliving heritage values in a reset of Kuala Lumpur's Chinatown.
Fresh ambience, fun and flavours are injected into this more-than- century-old destination, creating a burst of colour and vibrancy.
Instagrammable spots have sprouted, some with alluring stories that capture the imagination.
One of these is Warong Old China. Located at Jalan Tun HS Lee, it is a restaurant with a difference.
Read: The new old Chinatown: Makeover working its charm
Why Chinatown?
Stepping into Warong Old China, you can't help but feel like you have stepped into a Peranakan home. The Peranakan are descendants of the earliest Chi­nese settlers in the Malay Archipelago, where their inter-marriages with the local Malays and transcul­turation have resulted in a unique hybrid identity.
"Once you walk in, you won't fail to see a grand and ornate hall partition that has been resurrected here complete with all the auspicious carvings and plaques. There is also a pair of blackwood armchairs with mother-of-pearl inlay flanking a matching half-moon table. Now you don't need to travel to Penang or Melaka, where the Peranakans now mostly reside, to take your relatives or elderly folks to view such antiquities which include a Malaccan wedding bed and 14-seater colonial dining table," one of Warong Old China's business partners, Johnni Wong, tells EdgeProp.my.
The shop, which is 20ft wide and 100ft in length, has a built-up space of 4,000 sq ft, renovated to the hilt. It officially opened on Oct 13, deemed by the owners as the most auspicious day on the lunar calendar to "open" with a simple ceremony.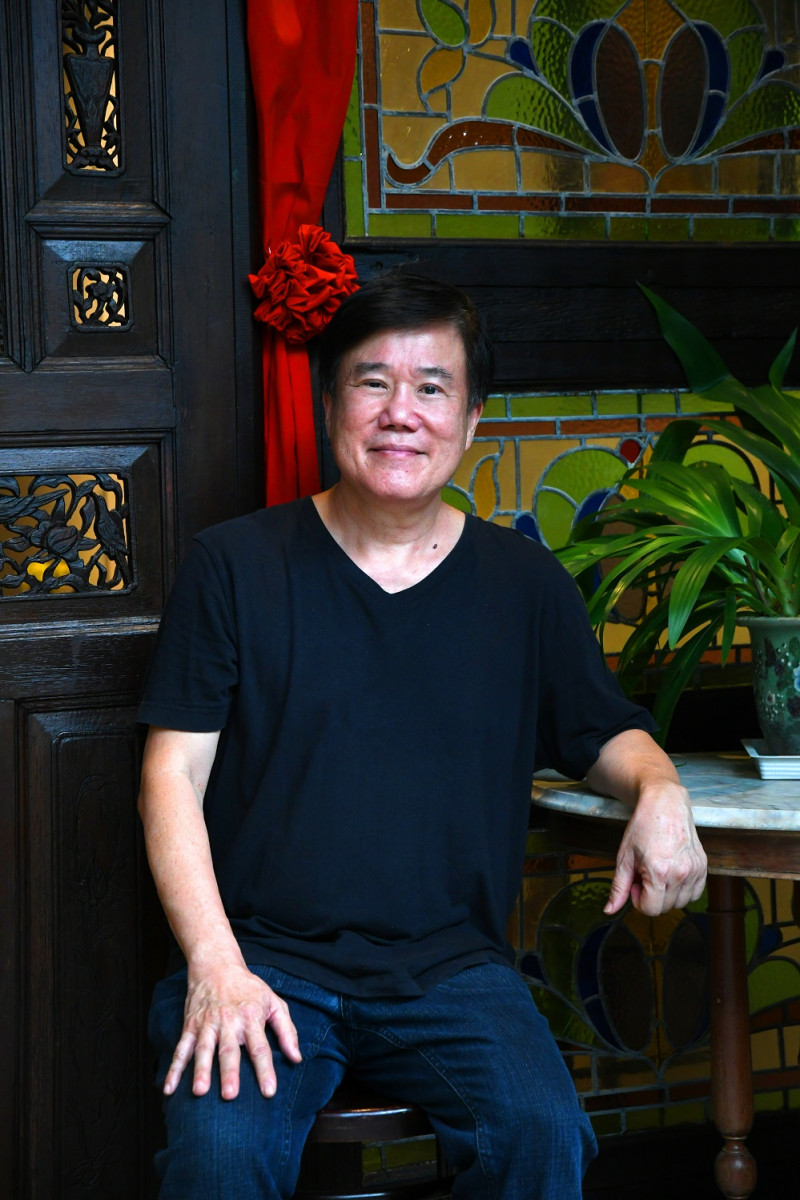 Wong is also one of the business partners of Old China Café at Jalan Balai Polis down the street, and Precious Old China at Central Market, another tourist spot in the vicinity.
"Why we decided to embark on Old Warong China was also due to the continuous rental increase of ex­isting properties in the Chinatown neighbourhood. We started out at RM4,000 per month over 20 years ago and the current rental rate is over three-fold. With this new project of ours, rental is capped at a reasonable rate for many years. In time to come, probably only international fast-food chain restaurants would be able to afford the rental rates. So, we are looking at surviving way into the future.
"Furthermore, each of our Old China restaurant designs is different, though with the same retro-chic ambience created from what we have collected and sourced over the decades. Each idea has been in ges­tation for years and years. And we have plenty more ideas, but age is catching up," quips Wong.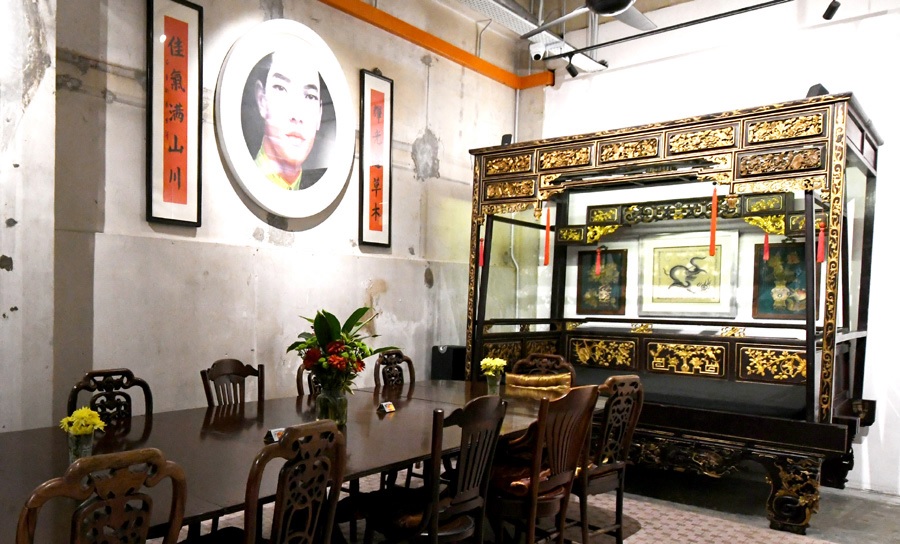 Wong shares that the asking price of Chinatown shophouses range from about RM4 million to about RM7 million, depending on various factors such as built-up space and location.
"Already, a foreign-owned company from a neigh­bouring country has been buying up such properties before the Covid-19 pandemic hit. And after renova­tions, the shophouses rent for RM20,000-RM30,000 per month. Basically, the tenants are paying for the mortgages of the landlords," says Wong.
Wong also observes a new generation of young­ish entrepreneurs who have embarked on F&B ventures in Chinatown in the past couple of years, and he believes this trend will continue to grow.
"Property prices in this part of KL are expect­ed to rise in view of the completion of the nearby Merdeka 118 skyscraper. Property prices in the vicinities of such super-tall skyscraper projects have reportedly risen exponentially whether in Asia, the Middle East or the West. So, far-sighted investors are optimistic," he notes.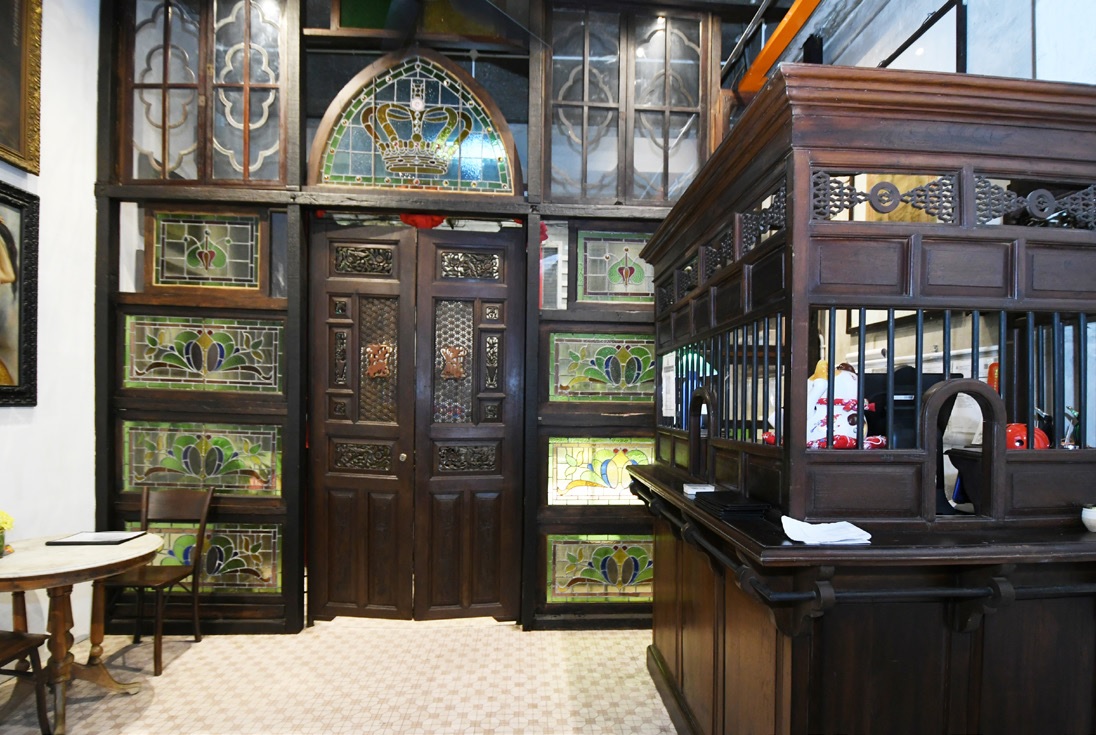 Paying homage to those who paved the path
For Wong, the idea of Warong Old China is more than just the food or the place. It is about paying tribute to the food entrepreneurs who have paved the path to success in all Chinatowns throughout Southeast Asia.
"The menu offers many popular delicacies en­joyed by the various ethnic communities in the re­gion such as Thai basil minced chicken rice, pine­apple fried rice, Vietnamese spring roll, pomelo salad and mango salad. Of course, there are also Chinese food including Hakka salted chicken, Teo­chew prawn roll, ginseng soup, ABC Soup, wan ton mee, Ipoh hor fun plus 'tong sui' like red bean soup and even durian mousse. And not forgetting the food legacy of the colonial era like chicken chop, lamb chop, steak, fish & chips and burgers; even spaghetti for the little ones who can't eat our spicy curry laksa or nasi lemak. But all such food come with our own little twists," says Wong.
The name Warong was picked up to relate to the casual, Southeast Asian ambience of the ven­ue while "Old China" is Wong and his business partners' long-established brand since the early 1990s when they had their first restaurant with the same name at Jalan Hang Lekir in the heart of the old quarters of Melaka.
"With Warong Old China, we also pay homage to the Chinese shophouse tradition in terms of interior design, but again, with 'Old China' ele­ments. The pair of intricately-carved front doors come from a Penang shophouse. The doors are flanked by antique stain-glass panes from the era of colonial India and topped with a glass panel in the shape of a European crown.
For him, the decor isn't just about creating nostalgia for others but rather, it reflects the partners' passion for antiques, and having col­lected them over several decades, they want to put them in a place where anyone with a similar interest can enjoy viewing over a cup of Lavazza coffee or Chai Masala.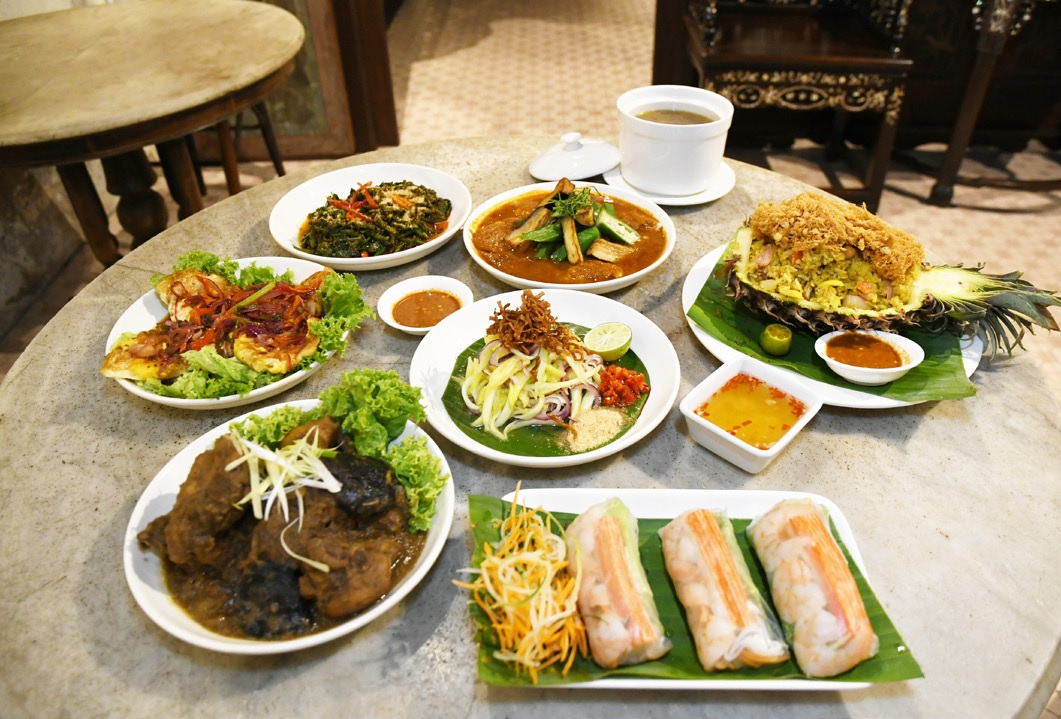 Trying times but soldering on
Before Warong Old China occupied the shoplot, the property had belonged to Kwong Yik Seng Crockery Sdn Bhd, where the owner-occupiers had been importing and selling crockery from China for over 80 years.
Wong says that in fact, the bank manager in charge of the loan application has known the owners for years.
"So, the bank needed little convincing on ap­proving the loan on the property as the asking price was reasonable. But the margin was only 80%. Eventually, with another bank willing to give a higher loan margin, the original bank with the astute manager finally got the loan approved at the required margin. The property transaction took place in 2019 and by the end of the year, the deal went through," Wong recounts, though he declines to reveal the transaction price.
However, Wong observed that the market was slowing down in early 2020 and he foresaw that the situation wasn't looking up. True enough, by March 18, the first Movement Control Order (MCO) was imposed.
"Although we were faced with the pandemic, there was no turning back as the architect as well as soil and structural engineers had been engaged
was the scale of the renovation. It was a wait-and-see game to see what new standard operating procedures (SOP) were imposed in terms of what type of work could or couldn't be carried out. The architect was a stickler for rules and regulations and whatever the City Hall and the Fire Department wanted, it was complied with. Of course, work was delayed and renovation took a year to be completed," Wong shares.
When work was completed by May 2021, MCO 3 was subsequently imposed in June before it was final­ly lifted towards the end of September. And by MCO 3, the banks also relented in extending pre-existing loan moratoriums.
Thankfully for Wong, "certain kind suppliers con­tinued to supply their goods and food stuff despite not receiving any payment during the few MCO months", though of course, there were others who stopped sup­plying or would only do so if paid in cash.
Having said that, Wong says that whatever posses­sions they could sell, including their cars and artworks, were sold to reduce piling debts. All their savings and Employees Provident Fund (EPF) money were emptied to barely keep afloat their existing outlets.
"And who would lend us money during a pandemic? Even if the business can't operate, there are still bills to pay. And how much profit can you make after de­ducting the 30% food delivery [service] cost?
"Fortunately, our landlords at Central Market (Pre­cious Old China) and at Jalan Balai Polis (Old China Café) were quite accommodating. Otherwise, we would have closed shop. It is now a balancing act till the loan moratorium ends," he adds.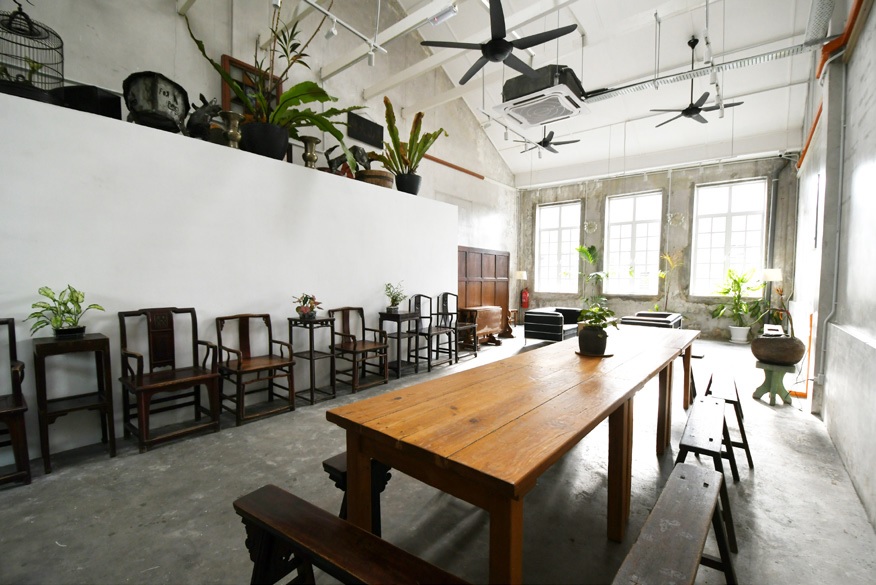 Event space on top floor
Unlike the ground floor, which is quite ornate with antique stain-glass panels, a yesteryear cashier booth and long bar counter, marble-topped dining tables and display cabinets filled with bric-a-brac, the up­stairs-level is very bright. This is due to the tall, una­dorned casement windows, sky-lights and glass-en­closed courtyard garden.
"This is a multi-functional art space that doubles up as a lounge, private dining hall and even a mini-theatre for performances and product launches. The space has already been booked for two album launches, business meetings with catered food and private functions. All events strictly adhere to the SOP," says Wong.
Putting MCO time to good use
For many, the MCO was a time when work slowed down, but for Wong, he took the opportunity to up all his food recipes ahead of the restaurant's open­ing. He is one who gets his hands dirty to know the ins and outs of the ingredients and preparation methods of the dishes while overseeing the entire operation.
"I do have a long-standing interest in cooking but it was during MCO 1 that I resumed watching hours and hours of YouTube cooking shows to understand the secrets of Southeast Asian cuisine. For instance, there are many versions of Thailand's pad kra pao gai or minced chicken stir-fried with Thai basil. The secret is not to over-cook the delicate basil leaves and to have the fried egg crispy at the edges and the yolk still runny. And to have the minced meat well marinated with the right combination of fish sauce, soya sauce, dark soya sauce, oyster sauce and a pinch of sugar. Finally, depending on how spicy you like it, the right number of fresh chillies and garlic is crucial.
"Even frying a plain omelette with fish sauce requires skill. And the nyonya dish of telur Belanda may seem simple but getting the taste of tamarind with just the right level of sourness balanced with the sweet taste of the right type of sugar requires research. I don't really have the patience to peel garlic pips or tiny shallots on a daily basis but I can show the cooks how I want the food to look and taste like. So far, so good," says Wong proudly.
This story first appeared in the EdgeProp.my E-weekly on Nov 12, 2021. You can access back issues here.
Get the latest news @ www.EdgeProp.my
Subscribe to our Telegram channel for the latest stories and updates