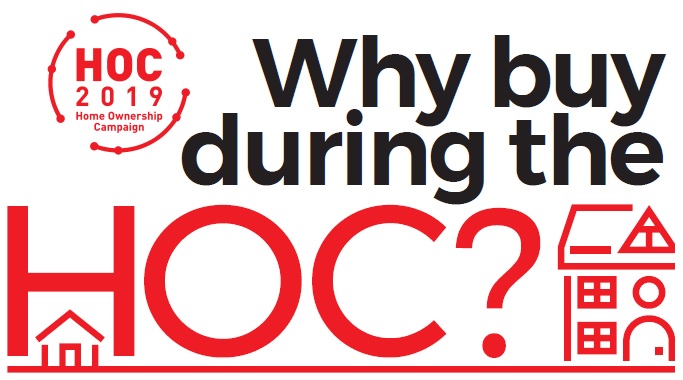 PETALING JAYA (March 22): A total of 4,795 units of Perbadanan PR1MA Malaysia (PR1MA) homes with sales value of RM1.24 billion have been booked during the period from March 1 to March 21.
PR1MA attributed the strong demand for its properties to the incentives and special discounts offered during the ongoing Home Ownership Campaign 2019 (HOC 2019). The campaign which started in January was officially launched at the national-level HOC 2019 Expo early this month at Kuala Lumpur Convention Centre. Smaller expos are being held nationwide throughout the campaign period which will end on June 30, 2019.
The incentives and discounts made it possible for many aspiring homebuyers to afford a property for the first time, PR1MA said in a press statement today.
"Based on the overwhelming response we have received, we are committed to continue offering the special packages during HOC 2019. We hope aspiring homebuyers will grab this chance to secure their ideal home as both the government and PR1MA are giving such good incentives to encourage home ownership among the rakyat," said PR1MA acting CEO Mohd Nazri Md Shariff.
To accommodate more aspiring home owners, PR1MA will continue to extend its support at HOC expos all over the country. In the current HOC 2019 expo in Melaka, which is taking place between March 19 and March 24 at AEON Bandaraya Melaka, more than 4,822 PR1MA homes will be open for sale.
The HOC expo will also be making its way to Kelantan from March 28 to 30 at KB Mall and Terengganu from March 29 to 31 at Mesra Mall, Kemaman.
During the six-month campaign period, PR1MA is offering up to 30% discount and rebates.