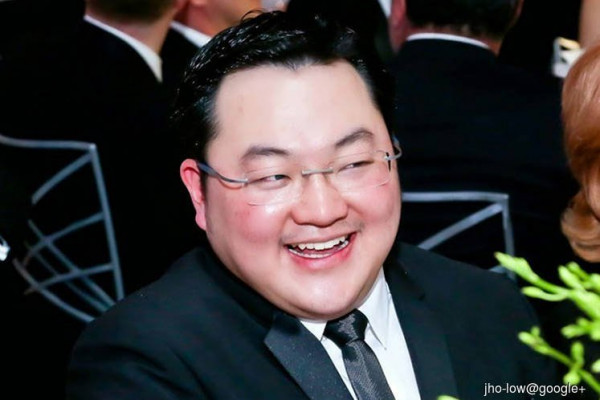 KUALA LUMPUR (March 29): Low Taek Jho, or better known as Jho Low, through a spokesman from his legal team, said the latest move by the government to freeze his father Tan Sri Larry Low Hock Peng's seven bank accounts shows that Prime Minister Tun Dr Mahathir Mohamad's "regime" is harassing his opponents.
"After the government was attempting to suddenly summarily seize our family home of 20 years, which the many governments in over a decade have not, the Mahathir regime is now seeking to freeze bank accounts purportedly linked to his (Jho Low's) father.
"(This) clearly demonstrate the regime's persistent strategy of harassment and political persecution against their perceived opponents by any means necessary.
"Once again, the Mahathir regime has ignored the rule of law, and in a clear abuse of power is seeking to exploit the AG's office and police force to attack opponents and do Mahathir regime's personal bidding," the spokesperson said.
This, he added, is yet another example of the Mahathir regime's trial by media.
"This is further evidence that it is simply not possible to receive a fair trial in Malaysia," he added.
Yesterday, theedgemarkets.com reported the government has filed a forfeiture action seeking to freeze seven of Hock Peng's bank accounts and recover RM48 million which is believed to be from 1Malaysia Development Bhd.
"Three of the seven bank accounts are said to be fixed deposit accounts.
"We believe the monies were transferred from foreign companies that is said to be done by Jho Low," a source told theedgemarkets.com.
The civil forfeiture application was reportedly filed yesterday at the Kuala Lumpur High Court, under Section 56 of the Anti-Money Laundering, Anti-Terrorism Financing and Proceeds of Unlawful Activities Act 2001, that this would allow the government to forfeit the property without a prosecution. — theedgemarkets.com