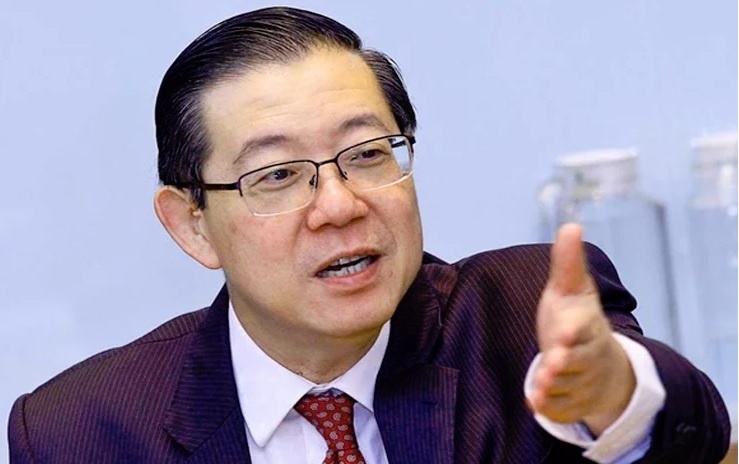 KUALA LUMPUR (April 3): Finance Minister Lim Guan Eng (pictured) said he will make public today a letter offering to acquire the 28-storey office tower in Hong Kong belonging to the Malaysian Government for RM1.6 billion.
"Tomorrow I will produce the letter which will show that there are parties who have shown interest to acquire [the building] for RM1.6 billion," Lim told reporters in Parliament building yesterday.
This was in light of a challenge by Opposition lawmaker Datuk Seri Wee Ka Siong [BN-Ayer Hitam] for Lim to do so.
Wee, the MCA president, had challenged Lim to prove that the current Federal Government has indeed obtained an offer of RM1.6 billion for the building, housing the nation's consulate office, on Gloucester Road in Wanchai, Hong Kong.
Wee claimed that his sources among Hong Kong real estate industry players said the current Government has indeed received an offer for the tower — but at HK$1.6 billion (RM832.32 million), not RM1.6 billion.
While acknowledging that the previous administration indeed offered to sell the building for RM1.1 billion through direct negotiations, Wee said that the offer was in line with valuations conducted at the time.
"Based on independent valuation conducted in April 2018 by Knight Frank, the building was valued at HK$2.17 billion or RM1.17 billion at the time, and is now valued at HK$1.6 billion or slightly above RM800 million based on the building's condition and the land lease period, which is nearing its end," Wee said.
"Before that, comparison had been made with eight adjacent buildings," Wee added.
The land lease for the building ends on May 25, 2028. Its average monthly maintenance cost of HK$663,454 or HK7.9 million annually was one of the reasons the previous administration opted to sell the building, Lim told the Dewan Rakyat last week.
The Finance Minister has criticised the practice of direct negotiation adopted by the previous administration on the building's offer for sale numerous times, arguing that an open tender would fetch a higher price.
It was reported in February that China Evergrande Group is in talks to buy the building for HK$3.1 billion or nearly RM1.61 billion. — theedgemarkets.com