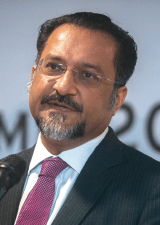 GEORGE TOWN (April 5): Penang is serious in putting a stop to the reselling of its low-cost (LC) and low medium-cost (LMC) houses in the open market, and is in the midst of drafting new laws to that effect.
State Housing, Town, Country Planning and Local Government Committee chairman Jagdeep Singh Deo said: "We have been working with the government to [draft] the new rules and hopefully they will be implemented soon."
"Some federal laws too need to be amended to enforce these rules and both the state and the Federal Government are on the same page on this issue," he was quoted saying in The Star today.
Having first brought up the issue in the last state assembly, Jagdeep reiterated that "the move would help to reduce the burden of building more LC and LMC units, and prevent the unit holders from making excessive profit by selling their houses in the open market".
Jagdeep said it is only right that the unit holders who are moving to higher-end residences should return their properties to the government at the purchase price, reported the daily.
"We are against unit holders making high profits by selling their units in the open market and not to those who are eligible," Jagdeep stressed in Batu Ferringhi yesterday.
However, he pointed out "there were some legal implications that need to be ironed out before these rules were implemented".
Jagdeep said while the to-be implemented laws would affect [only] new projects, the state is working on including certain old projects under the new category.