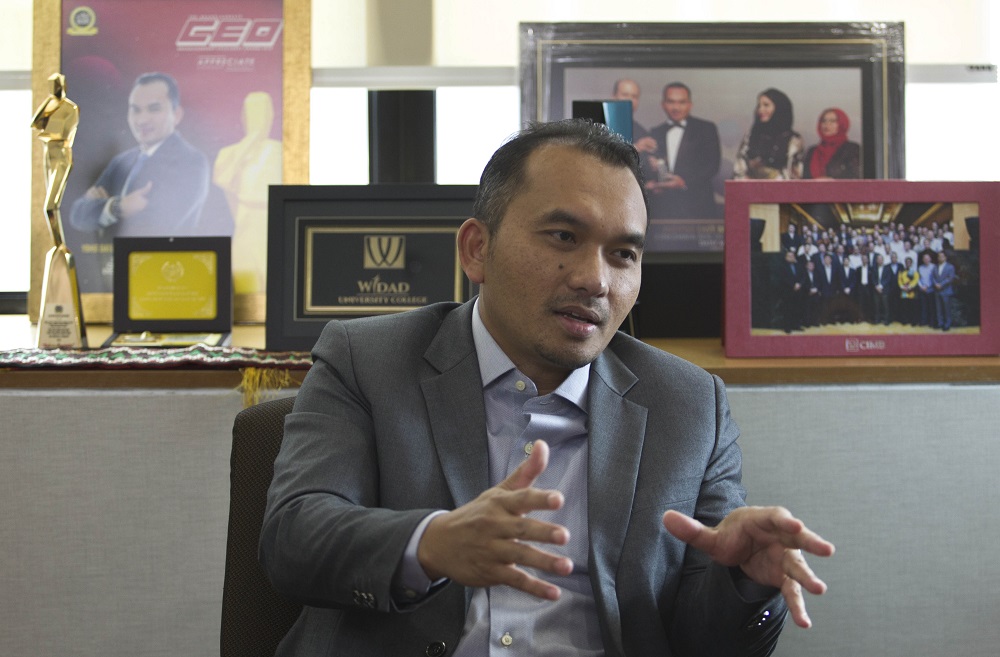 KUALA LUMPUR (April 6): Have you heard of the company Widad Group Bhd? According to a report by The Edge Malaysia, those familiar with the industry say the company is best known for "providing building maintenance support services for Malaysia's royal palaces".
"It's a very unique business. We have done some IFM [integrated facility management ] jobs for sultans from various states. We need to work very hard and deliver great services," managing director Datuk Dr Mohd Rizal Mohd Jaafar told the business weekly in a recent interview.
Widad recently completed the reverse takeover (RTO) of industrial labels manufacturer Ideal Jacobs (M) Corp Bhd.
The weekly reported that "with the support of its in-house specialists, strategic partners, consultants, purchasing team, suppliers and sub-contractors, Widad is able to provide total solutions to its IFM clients, and in a timely fashion".
"We have to respond to the clients' requests within a certain time frame, depending on the priority and sensitivity. When the VIPs are coming, we have to make sure that everything is in order," Rizal said.
Widad currently has two major IFM contracts: Istana Negara in Jalan Duta, Kuala Lumpur, and Johor Baru Sentral. The five-year JB Sentral contract (worth RM200 million) expired last year but was extended until end-March this year.
Rizal told the business publication that the company "has submitted a tender for a contract extension of two to three years, and is now awaiting the bidding results".
As for Istana Negara, he "would not reveal the contract value" of the IFM job, adding that Widad had secured a three-year contract in 2012 that ran until 2015 and was extended for another seven years.
"Istana Negara monitors our performance very closely. There are certain KPIs (key performance indicators) and we have achieved 98% to 99% [of them]. We performed excellently in the first three years. That's why we received the seven-year contract extension," Rizal told the weekly.
Widad is also currently "eyeing" rail-related construction projects and the asset management business.
"We are exploring opportunities in the construction of rail assets as the government is relooking at focusing on the rail sector, such as LRT3 [Light Rail Transit Line 3] and ECRL [East Coast Rail Link]. We are looking at establishing a rail division and actively engaging with experts in this segment," Rizal revealed.