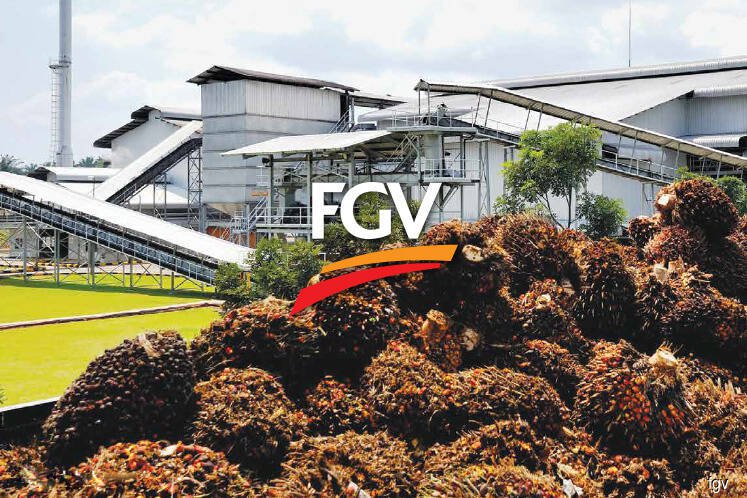 KUALA LUMPUR (April 10): FGV Holdings Bhd remained actively traded this morning as the White Paper on parent Federal Land Development Authority (Felda) is expected to be tabled in the Dewan Rakyat later today.
It is currently trading 3.17% or four sen higher at RM1.30. It had earlier risen six sen to RM1.32 at 10am.
AllianceDBS Research has upgraded the stock to "Buy" with a higher target price of RM1.75 as it views the company's restructuring plan positively.
"We are positive on FGV's restructuring plan initiated by Chairman Datuk Wira Azhar Abdul Hamid and the group's new management team. We expect the resolution of its labour issues, measures to reduce leakages and new planting program to result in a significant improvement in cost efficiency, yields and profitability.
"The group is one of the biggest plantation land owners in the country yet trades at an enterprise value per ha (EV/ha) of about US$9,500, a 57% discount to the average EV/ha of US$22,000 under our Malaysian coverage — indicating significant improvement potential," it said in a note April 9.
In August last year, the government said it was going to present a White Paper on Felda amid management disorder and high debts.
The White Paper was supposed to be tabled in Dewan Rakyat on Dec 10 last year but it was postponed on the advice of the Attorney-General's Chambers, as several legal matters need to be resolved before the paper can be presented, according to Economic Affairs Minister Datuk Seri Mohamed Azmin Ali.
The improvement of its management, the privatisation of FGV, and the merging of Felda with the Federal Land Consolidation and Rehabilitation Authority Bhd (Felcra) are said to be among the agenda in the White Paper.
Over the past 12 months, the stock has fallen some 30% from RM1.90. Year to date, however, the stock has risen 87.4% from 71.5 sen. — theedgemarkets.com