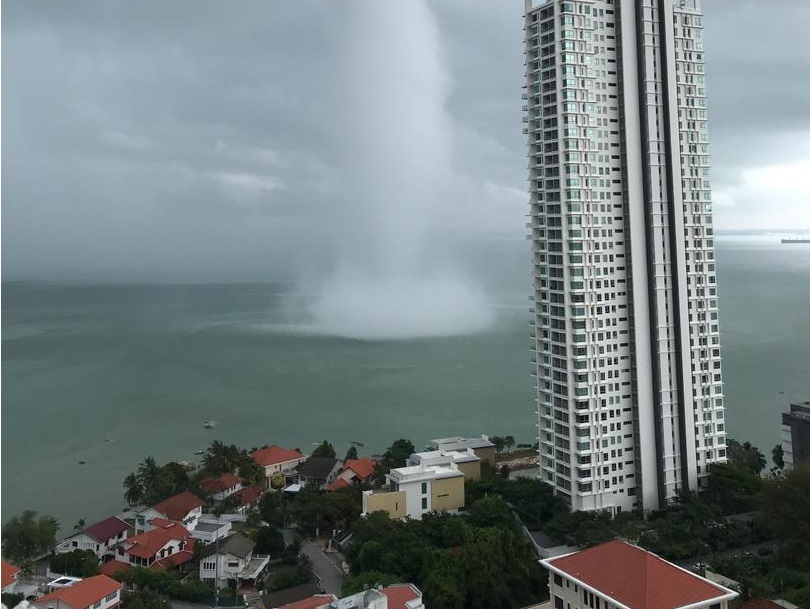 PENANG (April 11): It was a day that some Penangites will not forget. A giant waterspout (pictured) came in from the sea last week and the winds were so strong that some homes in a few villagers and the UDA flats suffered damage.
Zinc roof panels of the village houses in Kampung Tanjong Tokong Lama and Kampung Bangliao, however, have since been repaired while "repair work atop the UDA flats is in its final stage", reported The Star.
"Most of the repairs involve fixing the roof structure," Penang Public Works, Utilities and Flood Mitigation Committee chairman Zairil Khir Johari told the daily.
He also revealed that besides assistance from the state Welfare Department and Public Works Department, three developers are also helping "with the structural repairs".
But he added that commercial units and damaged parking sheds did not receive aid for repairs.
"The aid is to help in the repair of houses," he said.
Zairil was also visiting the affected homeowners who received RM300 each.