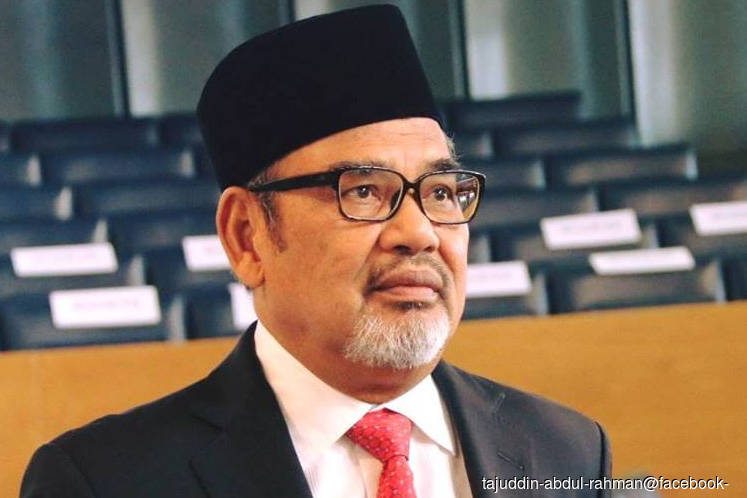 KUALA LUMPUR (April 11) Fiery Barisan Nasional Pasir Salak lawmaker Tajuddin Abdul Rahman (pictured) has surprisingly not defended Felda's Eagle High deal in Parliament.
He told the Dewan Rakyat that even he was "suspicious" when the deal was made, reported Malaysiakini yesterday.
"With regard to Eagle High, I had raised that we must be cautious at the time.
"Personally, I smelled [a] rat. I smelled [a] rat. I was against it," Tajuddin said.
He also said that even though he had misgivings about the deal, "he was unable to fight the prime minister at the time".
"Don't accuse us of being silent. We did speak up but...," he added while shrugging his shoulders, reported the news portal.
"It is the same, like Langkawi [Prime Minister Dr Mahathir Mohamad]. You can talk, but in the end, the decision is made by Langkawi.
"You should get what I mean," he explained.