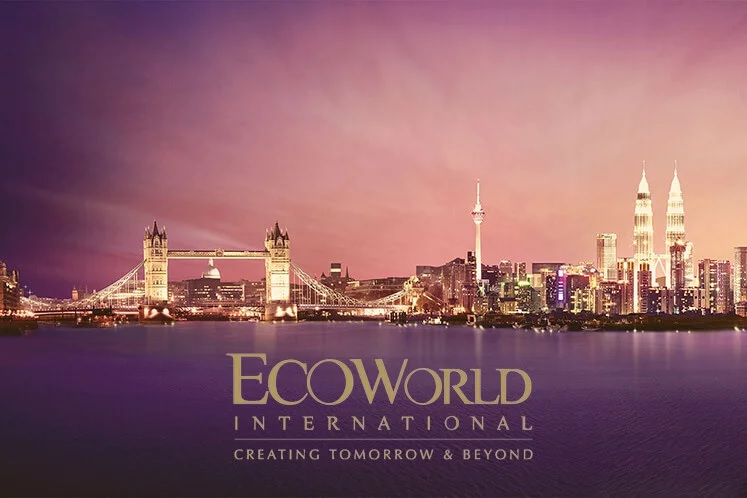 KUALA LUMPUR (April 12): Eco World International Bhd is buying the remaining 20% it does not own in an Australian joint venture (JV) company with Salcon Bhd for A$4.52 million (approximately RM13.25 million), as the latter seeks to exit the partnership to remobilise its financial resources.
EWI's wholly-owned Fortune Quest Group Ltd has inked a share sale and purchase agreement with Salcon's Salcon Development Bhd for the acquisition, which involves the stake in Eco World-Salcon Y1 Pty Ltd (EW-Salcon), in which EWI has owned 80% since September 2017.
EW-Salcon is the owner of 2,128 sq m of freehold land in South Yarra, Victoria, Australia (Yarra One land), which is being developed into a residential-led mixed-use development named 'Yarra One'. The project, located 5.3 km from Melbourne's Central Business District (CBD), will have 250 residential units, 17 office and retail units, and 183 car park spaces across 27 stores and four basement levels.
EWI's board is of the view that the purchase price is reasonable, given that it is equivalent to Salcon's cost of investment for the 20% stake. The acquisition will be funded by Fortune Quest via borrowings, other debt instruments, and/or internal funds.
"In light of Salcon Bhd's intention to dispose of its 20% equity interest in EW-Salcon, we decided to undertake the Proposed Acquisition as we believe in the prospects of the Yarra One project. The proposed acquisition will enable us to recognise 100% of the profits to be derived from the Yarra One Project upon completion and handover of units," said EWI.
The disposal will result in a gain of RM934,560 for Salcon, the latter said in a separate filing, which it intends to use to fund future investments or working capital.
Since the launch of Yarra One project in June 2017, EWI said it has managed to secure A$132.6 million in sales up to end-February this year, adding this represented 60% of the units launched, despite the cooling residential market in Melbourne.
"With about 1.5 years to go until the completion of the project, EW-Salcon is on track to provide sustainable earnings growth for the group upon completion of the Yarra One project, targeted for the second half of 2020 (2HCY2020)," EWI said.
"Our outlook of the Yarra One project remains positive on the back of continued low rental vacancy rates ranging from 2.1% - 2.2% in Melbourne. This is further buoyed by the strong fundamentals seen in the region as Victoria's economic indicators remain robust and continue to outpace Australia's national average. These factors along with declining unemployment rates and continued population growth will remain as key drivers of demand for housing in the region," it added.
EWI shares closed unchanged at 73 sen today, giving the group a market capitalisation of RM1.75 billion. Salcon closed 1.7% or half a sen higher at 30 sen, which valued it at RM245.57 million. — theedgemarkets.com