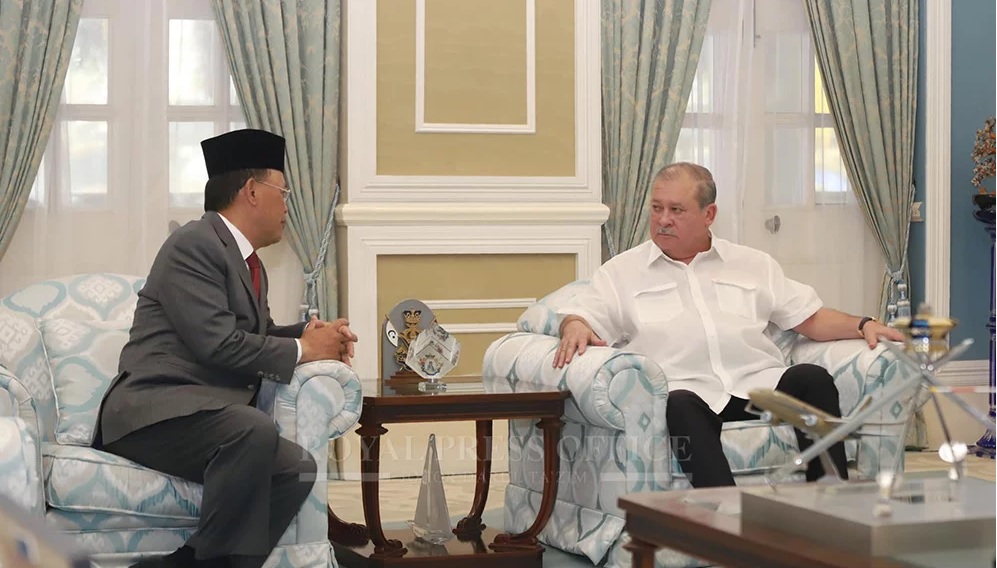 (April 13): The Sultan of Johor wants the State Executive Council to be revamped.
That was a condition set by the Sultan made known to the former Johor Menteri Besar Datuk Osman Sapian when he submitted his resignation letter to the Sultan this morning.
According to Berita Harian, the Sultan did not even look at Osman's resignation letter and would keep it as a souvenir.
"I submitted my resignation letter to the sultan. His Highness did not even look at it and considers the letter as a souvenir.
"The Sultan also set a condition for the incoming Menteri Besar, which is to revamp the State Executive Council," he was quoted as saying by Berita Harian.
Bernama reported that the Johor Sultan will meet again with Osman at 6.30 pm today at Istana Pasir Pelangi.
Osman had submitted his resignation letter to Prime Minister Dr Mahathir Mohamad on Monday. — theedgemarkets.com