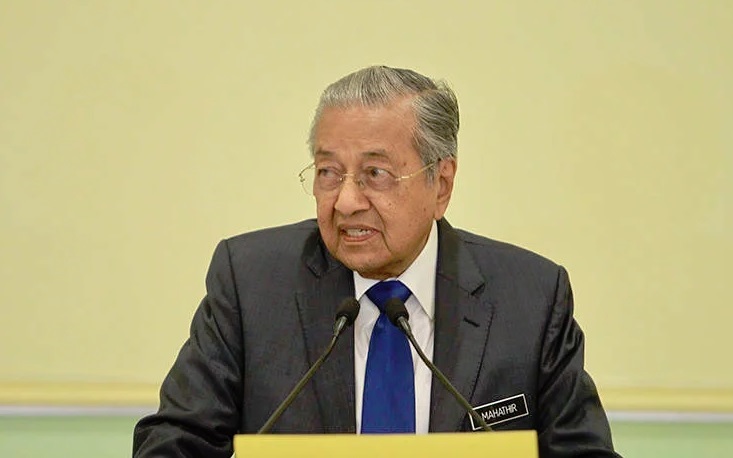 PUTRAJAYA (April 15): Prime Minister Tun Dr Mahathir Mohamad said today China Communications Construction Co Ltd will refund to the Malaysian government within a month RM1 billion, which forms a portion of the RM3.1 billion advance payment for phase 2 of the proposed East Coast Rail Link (ECRL) project.
The refund follows Malaysia Rail Link Sdn Bhd and China Communications Construction's recent ECRL supplementary agreement, under which the 640km project will proceed at a lower cost of RM44 billion compared with its original cost of RM65.5 billion.
"China Communications Construction has agreed to refund part of the RM3.1 billion advance payment paid for phase 2, double tracking and the northern extension under the original contract.
"RM500 million will be refunded within a week from Apr 12, 2019 and a further RM500 million within a month from Apr 12, 2019, or a total of RM1 billion.
"The balance will be settled within three months after deductions for verified claims due to abortive works, suspension and cancellation of the northern extension," Dr Mahathir said at a press conference here today.
Dr Mahathir also said the newly-negotiated supplementary agreement for the ECRL aims to increase local participation of the project to 40% in respect of civil works from 30% previously.
Work on the ECRL has been suspended since July 2018. Reuters reported then that China Communications Construction confirmed that it suspended all work on the project as Malaysia sought to renegotiate the terms of the deal with China.
It was reported that China Communications Construction said on July 5, 2018 it halted all work at the request of project owner Malaysia Rail Link. — theedgemarkets.com