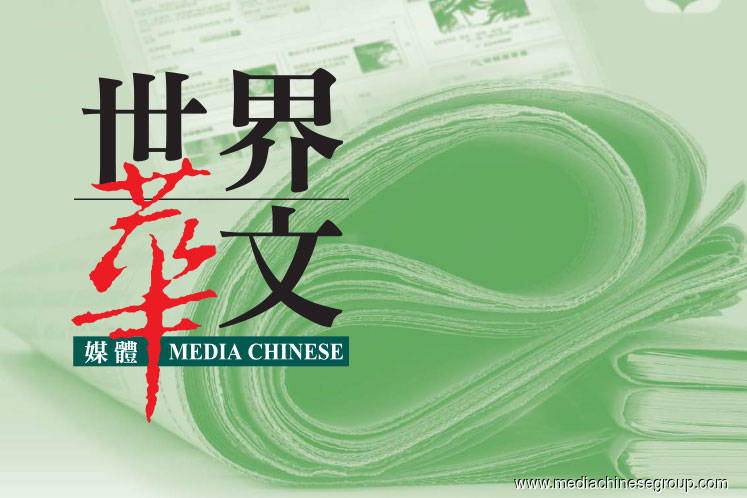 Nanyang Siang Pau's office building may be up for sale by Media Chinese International Ltd (MCIL).
The Edge cites sources who say that the plan being mulled over, to sell the building along with the land it sits on, and relocate the publication's operations to Sin Chew Media Corp's headquarters.
The challenging media landscape is at the root, say the sources.
"Nanyang Siang Pau's team might be moving to Sin Chew's office as early as the third quarter this year, but there has been no confirmation as yet. The employees have yet to receive any notice," the source is quoted as saying by the publication.
"Internally, they have been talking about it since last year, even two years ago, but nothing has materialised. However, it seems that this time, it is more likely than ever to happen," says another source.
MCIL executive director and group CEO Francis Tiong did not confirm or deny the speculation when contacted. "Thank you for your email and interest in us. Please be advised that we don't comment on rumour that has no basis or evidence. We will only act and make the necessary announcement in accordance with regulatory requirements," he said in a short email reply.
MCIL, is dual listed on Bursa Malaysia and the Hong Kong Stock Exchange and controls four local mainstream Chinese dailies — Sin Chew Daily, China Press, Guang Ming Daily and Nanyang Siang Pau.
Nanyang Siang Pau Sdn Bhd and Sin Chew Media Corp Bhd offices are located in Petaling Jaya, in SS7 and Jalan Semangat respectively. MCIL's Malaysian headquarters are also located on Sin Chew's premises.
MCIL's 2018 annual report shows that the Nanyang Siang Pau land, on Jalan SS7/2, had a carrying amount of US$9.73 million or RM40.25 million. The 6.19-acre freehold parcel was acquired in 1994.
Dr Chang Teck Peng, senior lecturer at the Faculty of Communication in Tunku Abdul Rahman University College says the disposal of the land could lift MCIL's financial performance.
"Media Prima and The Star have been divesting assets to improve their cash flow. I won't be surprised if MCIL follows suit," he notes.
A current affairs commentator says the parcel is fronting the Federal Highway and next to Sunway Serene, which is a good location, but MCIL needs time to identify the right buyer.
"Yes, the land is quite valuable, but I don't think the disposal will happen anytime soon. Like it or not, this is a 25-year-old office. Who would buy it when the property market is so weak?" asks the commentator.
The Companies Commission of Malaysia (SSM) website shows that Nanyang Siang Pau's net loss widened to RM916,000 in the financial year ended March 31, 2018 (FY2018), from RM365,000 in FY2017.
For a number of years the daily has been bleeding, reporting a net loss of RM4.12 million in FY2014, RM3.81 million in FY2015, and RM3.92 million in FY2016. Its revenue has been on the downward trend for at least four consecutive years, slipping from RM54.57 million in FY2014 to RM37.26 million in FY2018.