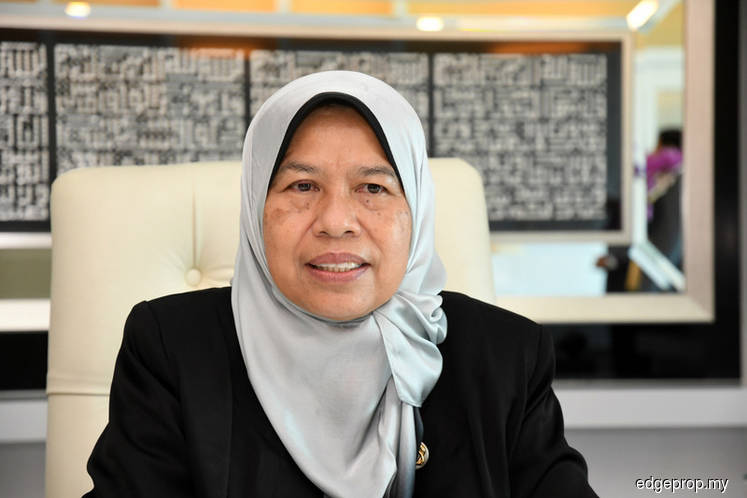 PETALING JAYA (April 20): Housing and Local Government (KPKT) Minister Zuraida Kamaruddin praised the doubling of affordable housing under the revived Bandar Malaysia project, reports Malaysiakini.
The announcement about the Bandar Malaysia revival by Prime Minister Dr Mahathir Mohamad yesterday was that the former air force base in Sungai Besi being developed into Bandar Malaysia would be reinstated, with some alterations to the initial plans.
A total of 10,000 units of affordable homes will be required to be built, double the initial number which was 5,000.
"The government's decision to have 10,000 units of affordable homes in Bandar Malaysia is a very good move, considering that the real estate at the location is of high value," Zuraida was quoted saying.
"The new narrative that the new government wants to emphasise is that the B40, lower M40 and low-income groups will not be discriminated in the economy by housing them at the fringes of development, which lacks adequate facilities."
Zuraida noted that transportation costs for low-income earners would be reduced for those who live and worked in Bandar Malaysia.
"Any development plan, particularly in residential development, must be holistic and consider community development, so as to ensure that the planning does not sideline any groups," she said.
She also said that KPKT intends to empower low-income earners in urban centres through proper facilities and policies.
"Among the initiatives that are being planned are transit homes for youths with families.
"The ministry is also studying other initiatives, such as housing design for couples who do not yet have children, financing schemes for those renting transit homes, and quality public facilities around affordable homes across the country," she said.