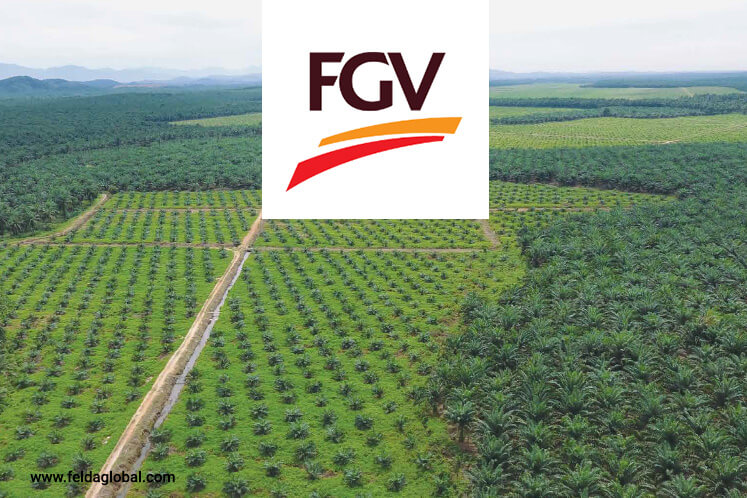 KUALA LUMPUR (April 24): FGV Holdings Bhd, the world's third largest oil palm estate operator, and pilgrims fund Lembaga Tabung Haji are considering selling their plantation assets in Indonesia, in a bid to improve their financial positions, according to Bloomberg.
Quoting people with knowledge of the matter, it said the two government-linked companies are working with an adviser to gauge potential buyer interest in Trurich Resources Sdn Bhd, which controls 42,000ha of oil palm estates in Kalimantan.
They may seek to value Trurich, a joint-venture company between them, at as much as US$1 billion (RM4.13 billion) including debt, the news wire wrote.
When contacted by The Edge Financial Daily, FGV confirmed Trurich has been identified as a potential asset for disposal. "FGV will make the necessary announcements when the deal is finalised," a spokesperson said.
FGV and Tabung Haji have not made a final decision on whether to sell. They may still decide to keep the assets if they cannot get an attractive price, Bloomberg wrote.
If it materialises, the deal would help FGV and Tabung Haji offload assets that have been the subject of contention, the news wire added.
Trurich in December filed a police report alleging that five former senior executives at Tabung Haji had misled the company into overpaying for the Indonesian land acquisitions between 2008 and 2009.
A Trurich statement at the time named them as former Tabung Haji chief executive officer (CEO) Tan Sri Ismee Ismail, TH Plantations Bhd former CEOs Datuk Seri Zainal Azwar and Datuk Rashidi Omar, and Indonesians Drs H Rajasa Abdurachman and Badai Sakti Daniel.
When the acquisitions were made, Trurich was a wholly-owned unit of Tabung Haji. FGV later took up a 50% stake in the company in November 2009 via its subsidiary Felda Global Ventures Kalimantan Sdn Bhd.
Rocked by allegations of dipping into its depositors' funds for dividend (hibah) payouts, accounting irregularities to inflate its profits, and dubious politically-linked transactions, Tabung Haji has recently undergone a restructuring, during which its underperforming assets were transferred to a ministry of finance special-purpose vehicle for RM19.9 billion to restore its balance sheet.
FGV, meanwhile, recorded a net loss of RM1.08 billion for the financial year ended Dec 31, 2018 (FY18), versus a net profit of RM130.93 million for FY17, as revenue fell to RM13.467 billion from RM16.921 billion. The weaker financial results were largely due to impairments and lower crude palm oil price that year.
According to Bloomberg, a number of plantations are coming up for sale amid forecasts that crude palm oil prices will recover later this year. As an example, it cited Sime Darby Plantation Bhd, which has been considering the sale of a stake in its Papua New Guinea unit. The company is also reviewing its Liberia operations.
PT Triputra Agro Persada's owners, including GIC Pte, are also said to be exploring a sale of the Indonesian palm oil producer, it added.
This article first appeared in The Edge Financial Daily, on April 24, 2019.