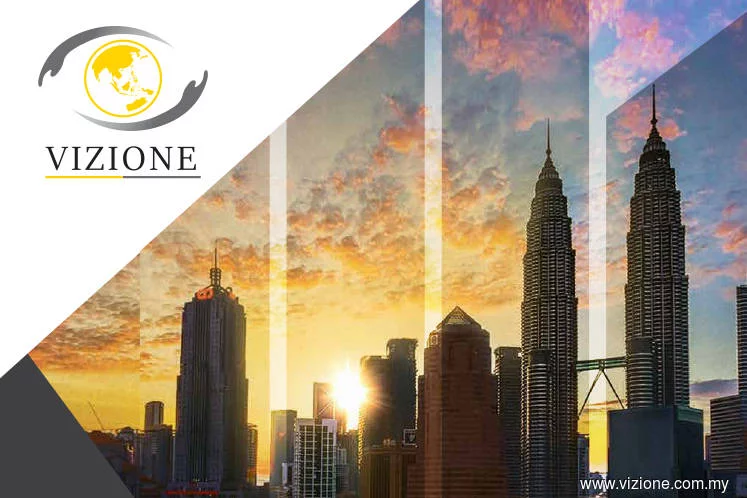 KUALA LUMPUR (April 25): Vizione Holdings Bhd's third quarter net profit for the three months ended Feb 28, 2019 (3QFY19) more than doubled to RM17.76 million from RM8.06 million a year ago, thanks to contributions from its projects in Penang and Sabah.
Quarterly revenue grew 23% to RM164.96 million from RM133.86 million a year ago, the group announced in a stock filing yesterday.
"The higher earnings were mainly attributed to the submarine pipeline project in Penang and the Outer Ring Road project in Sabah," Vizione said in a statement.
The stronger quarterly earnings pushed its nine-month net profit up over three times to RM52.23 million from RM15.14 million, while revenue climbed 62% to RM490.21 million from RM302.49 million.
Going forward, Vizione managing director Datuk Ng Aun Hooi said the group expects to continue to pursue new public spending and explore private property development with sustainable market value opportunities.
"I am proud to present a set of results that shows our continuous growth in both topline and bottomline from a cumulative basis, on the back of improving margins, despite the current challenging construction market.
"We will reposition and redeploy resources to compliment the government's fiscal policy in building more affordable homes in the short to medium term," Ng said.
To date, the group's outstanding orderbook stood at approximately RM2.9 billion, which it expects will contribute to earnings visibility up to 2022. "The group's balance sheet remains healthy, with a current ratio of 1.81 times and gross gearing of 0.05 times," Vizione added.