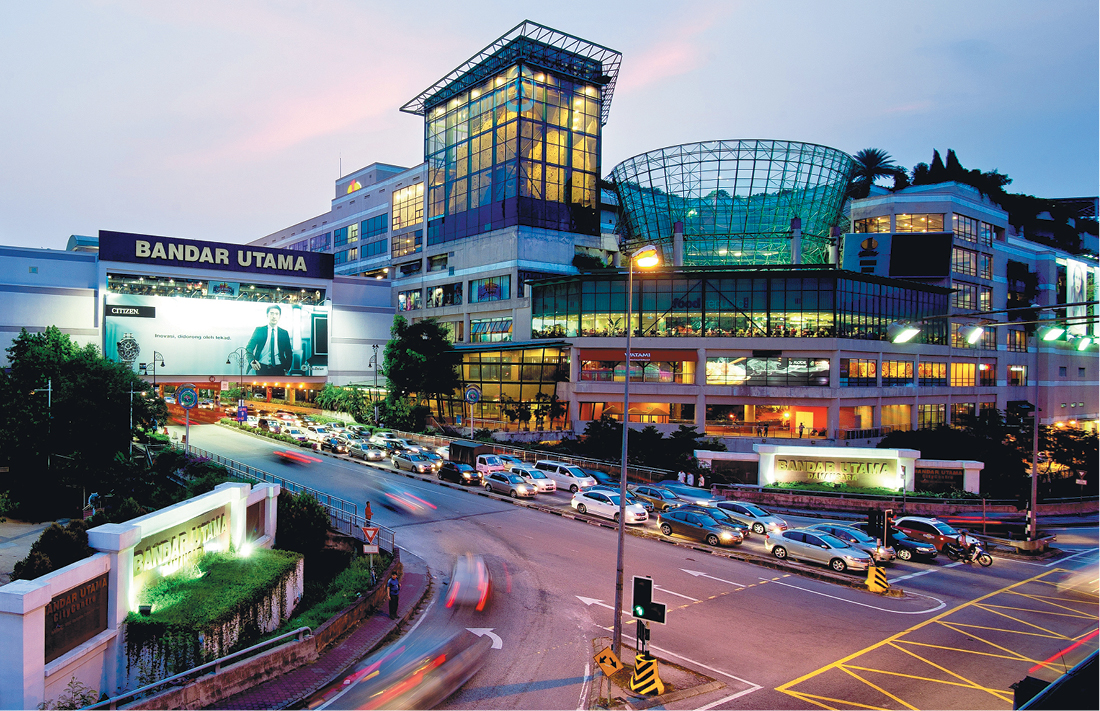 10 Years And Above Retail: Gold: 1 Utama Shopping Centre
1 Utama Shopping Centre situated in the thriving Bandar Utama township in Petaling Jaya is one of the most popular shopping malls in the Klang Valley. Although this regional mall is 24 years old, it has never stopped growing and evolving and seems to be a constant work in progress — introducing new tenants, attractions and facilities all the time.
1 Utama has a gross built-up of about 5.59 million sq ft and net lettable area of some 2.19 million sq ft which comprises retail space in the old wing, new wing and the latest extension known as 1 Utama E. It has 713 retailers contributing to 100% occupancy while 33 million visitors come through its doors annually, more than half of whom visit 1 Utama at least once a month for an average four hours per visit.
It is therefore an achievement in itself to keep the mall running at a sustainable pace and to ensure that it is safe and comfortable for visitors. In recognition of the mall developer and operator's commitment to cater to consumers' ever-changing needs while focusing on enhancing the sustainability of the mall, 1 Utama Shopping Centre was awarded the Gold at EdgeProp Malaysia's Best Managed Property Awards 2019 in the 10 years and above retail category.
The meticulous maintenance work carried out on the mall by the property management team is spearheaded by Bandar Utama City Centre Sdn Bhd director Tan Sri Teo Chiang Kok.
"The formula [for an ideal tenant mix] used to be 5% to 8% F&B while the balance is all shopping. But now, the ratio of F&B has gone up to more than 20% while there have to be more entertainment elements and less shopping, so you can see the change," he tells EdgeProp.my
For instance, the mall's new extension 1 Utama E is largely focused on entertainment, sports and experiential activities targeting millennials. The first phase of the 4-storey 1 Utama E was launched in January 2018, featuring FlowRider, a simulated wave generator for flowboarding, bodyboarding and surfing; as well as AirRider, an indoor skydiving wind tunnel for simulated sky diving.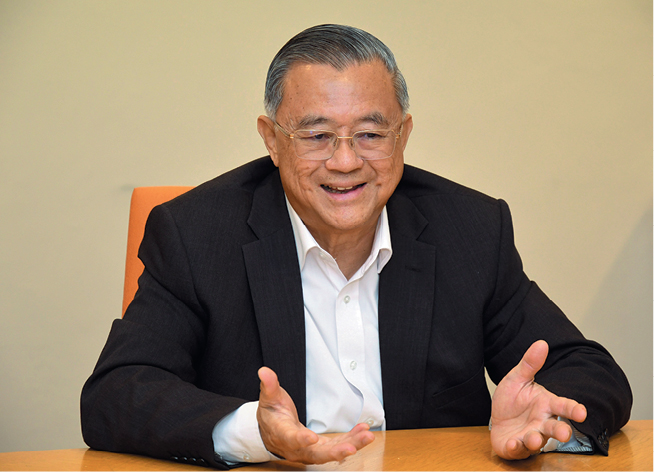 The second phase which is under construction, will feature an avant-garde retail mix of global cuisine, fashion brands, art and culture, entertainment and night life. It is poised to be unveiled by this year or next.
"We are lucky that we have this 24-year track record and we have many loyal customers. However, we have to build on their loyalty and cannot take them for granted," Teo elaborates.
Safety and security
Safety and security are key areas that the management takes seriously. There are currently close to 200 security guards, 30 auxiliary police and four trained German Shepherd guard dogs working on a 24/7 basis to maintain a high level of customer care and security at the mall. Due to the efforts of the security team, the number of security cases in 2018 has been reduced by 3.45% from 2017.
Regular fire drills and evacuation exercises are held to educate tenants and to prepare the mall management in the event a fire breaks out or if there are any bomb threats. Fire audits or inspections are also carried out to ensure all fire prevention systems or equipment are functional.
Maintaining good air quality within the mall is also an aspect of safety and health, especially considering the large number of footfalls the mall gets.
"We have hundreds of thousands of shoppers visiting the mall a day, we need to refresh the air. So we decided to multi-use the smoke extraction fans which are installed for fire-fighting purpose. Every few days, we will reverse the fans and extract the air out of the mall at 3am in the morning," explains Teo.
And why at 3am? "Because that's the coolest time of the day for fresh air to come into the mall so that the load on the air-conditioning the next morning will be reduced," he says, adding that this also cuts down energy use.
Keeping cost down is a major challenge for a mall operator and at 1 Utama, energy is the largest cost component. Hence, the steps taken by the mall to slash electricity consumption.
For instance, another way it could reduce the load on the air-conditioning system is by replacing the glass previously used in the building with e-glass, which is more efficient in insulating the interiors from the outside heat.
To reduce cost further, the management has also installed a rain harvesting system that stores 2.35 million gallons of rainwater which are filtered to be used for flushing the toilets and to irrigate the mall's plants including those on its exotic green roof or Secret Garden.
Moving forward, Teo says 1 Utama plans to establish a sewage treatment plant to recycle 95% of its waste water and reuse them. "Furthermore, the waste from the sewage plant will be turned into fertiliser so that we do not need to discharge them into our rivers or dumpsites. We are also installing a food waste machine to process the food waste from the 250 F&B outlets into fish feed and fertiliser," he says.
The highlights of the Awards:
Housing and Local Government Minister Zuraida Kamaruddin on good property management:
For an overview of the winners at the Awards: Tan Sri Jeffrey Cheah named Malaysia's Exemplary Leader of Sustainable Development 2019
For more information about the Awards night and the winners, click here.
This story first appeared in the EdgeProp.my pullout on April 26, 2019. You can access back issues here.