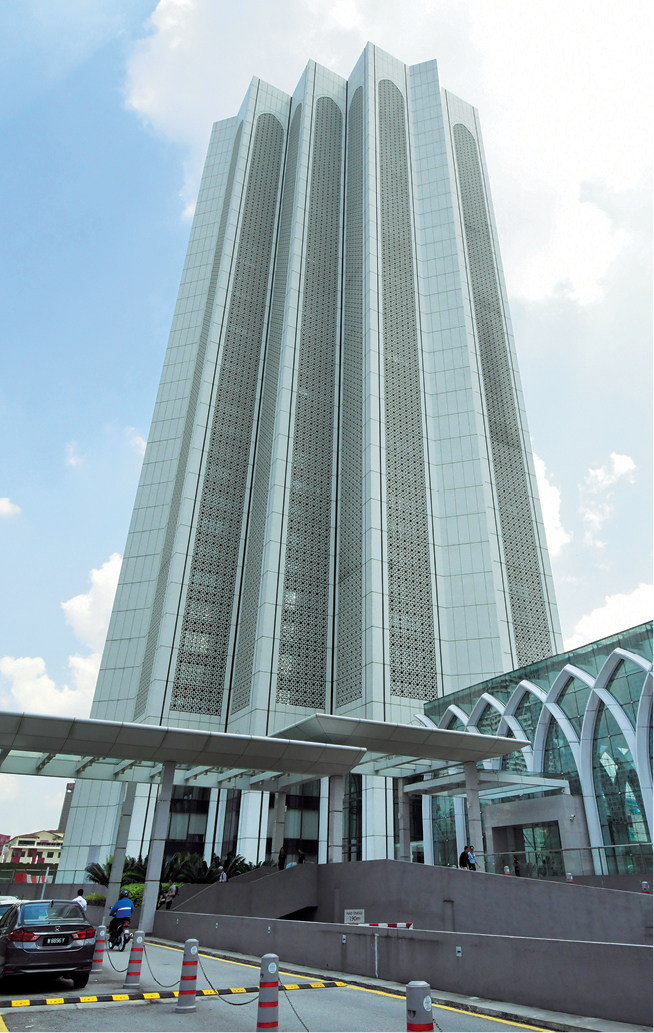 10 Years And Above Non-Strata Office: Bronze: Kompleks Dayabumi
Long before the Petronas Twin Towers reached the skies, the 7.25-acre Kompleks Dayabumi built in the 1980s was the Kuala Lumpur city landmark that stood out for its remarkable architecture. This iconic building remains relevant with loads of potential still waiting to be unleashed.
Developed by the Urban Development Authority of Malaysia (UDA), Kompleks Dayabumi is currently managed by KLCC Urusharta Sdn Bhd, a facility management company and a subsidiary of KLCC Property Holdings Bhd. KLCC Urusharta also manages Petronas Twin Towers, KLCC Park, Menara ExxonMobil and Menara Maxis.
Located in the former city centre, Kompleks Dayabumi is an integrated office development with a complementary retail podium. It comprises a 36-storey purpose-built office building (Menara Dayabumi), the Pos Malaysia office and a parcel of contiguous land which was previously the site of City Point podium (demolished in 2015 to make way for the proposed Dayabumi phase 3 development).
Menara Dayabumi is one of the properties under KLCCP Stapled Group. As at December 2018, the building is valued at RM773 million.
Kompleks Dayabumi is also where KLCC Property and KLCC REIT Management Sdn Bhd group CEO Datuk Hashim Wahir has his office.
Hashim believes that the 36-year-old development is one of the most valuable assets in the city, not only for its land value but also its sentimental and historic value.
"This (Kompleks Dayabumi) was once Petronas' headquarters, it has sentimental value for the country's oil company. Instead of selling the land to unlock the value, we developed it to fully release its potential," he says of the building complex which won Bronze at the recent EdgeProp Malaysia's Best Managed Property Awards 2019 in the 10 years and above non-strata office category.
Completed in 1984, the first steel frame building in the country inspired by Moorish and Byzantine architecture looks good even after three decades. Back in the 1980s, it was also one of the few buildings in the city that has a rooftop helipad for emergency evacuations.
The building is now fully occupied by Petronas' shared services (financial service and human resource department), MISC Bhd, KLCC (Holdings) Sdn Bhd and KLCC Property.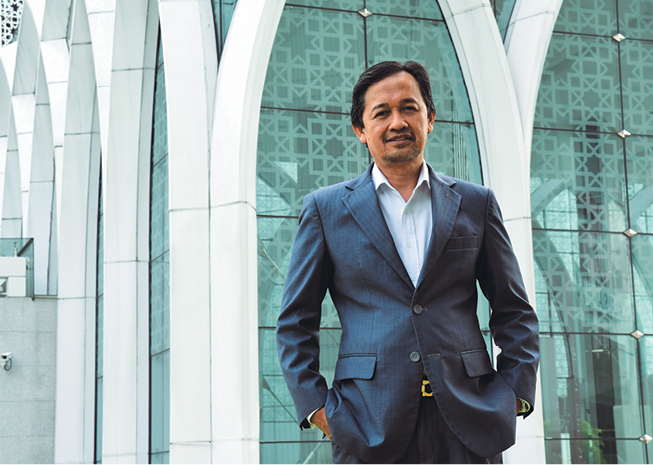 Hashim adds that the building has undergone several asset enhancements including upgrading of lift lobbies, washrooms and the auditorium, replacement of piping system, water tank and filtration system as well as building a new corporate lobby with a similar architectural concept that resonates with the iconic building.
"In 2016, the conversion of atrium spaces into office areas was completed, marking the end of the refurbishment of Kompleks Dayabumi, thus enhancing its positioning as a prime Grade A office building," says Hashim.
A new life for Kompleks Dayabumi
On the former site of City Point, Hashim says the phase 3 development is being planned and it is expected to create value for Kompleks Dayabumi and to bring vibrancy to the older part of KL City.
The initial plan is to build a 60-storey building with hotel and office components as well as a podium which will be integrated to the historic buildings — Menara Dayabumi and the Textile Museum, and reinvent the riverside space with cafes and alfresco dining.
"We are now working on securing the tenant for the office space. Once we have the tenant, the project will start. We are also in talks with international hospitality operators on possible collaboration for the hotel component," he adds.
Location and easy accessibility are Kompleks Dayabumi's main advantages. It is easy to access via public transport and by car.
"Kompleks Dayabumi is located within walking distance to the Pasar Seni LRT and MRT stations with a covered walkway built by us, making it convenient for people to commute to work. Even for myself, I would take the LRT to KL Sentral or KLCC for meetings," says Hashim.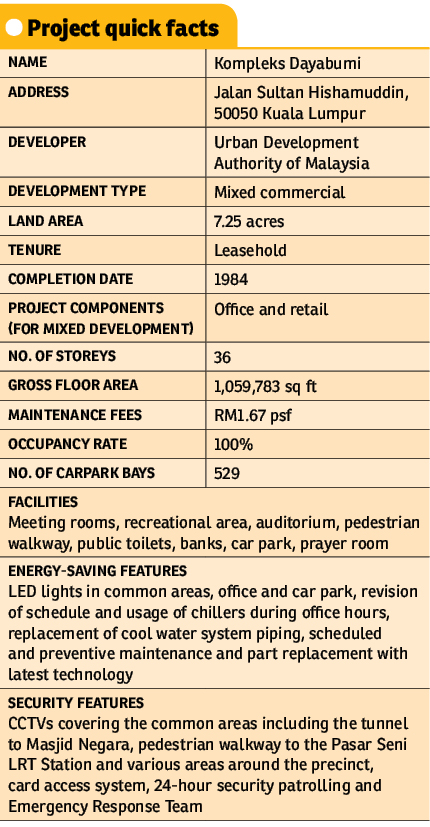 It is also located next to Central Market and within walking distance to heritage buildings like the old KL Railway Station, Dataran Merdeka, National Museum and Masjid Negara. Once phase 3 is completed, it will connect all these tourist destinations.
"We also plan to bring in small medium enterprises to sell authentic Malaysian products or handcrafts to turn Kompleks Dayabumi into another tourist spot," adds Hashim.
Working towards green building certification
Meanwhile, KLCC Urusharta has incorporated energy efficiency measures throughout Kompleks
Dayabumi in order to optimise maintenance cost.
These measures include LED lights in all common areas, rescheduling of existing building control system and reducing lift operations during off-peak times.
"We are working towards securing green certification and Malaysian Cybercentre status for the building. Efforts include reducing energy consumption and plans to install solar panels," says Hashim.
He emphasises that without the efforts taken to upkeep the building, the phase 3 development and green building plans will not be achieved.
KLCC Urusharta's efforts in maintaining Kompleks Dayabumi's assets in pristine condition have helped to enhance the property's value and create a good foundation in meeting current and future needs, concludes Hashim.
The highlights of the Awards:
Housing and Local Government Minister Zuraida Kamaruddin on good property management:
For an overview of the winners at the Awards: Tan Sri Jeffrey Cheah named Malaysia's Exemplary Leader of Sustainable Development 2019
For more information about the Awards night and the winners, click here.
This story first appeared in the EdgeProp.my pullout on April 26, 2019. You can access back issues here.